Holiday Guide To Airlie Beach, Queensland Australia
© Official Local Whitsundays Website
Topic – Airlie Beach, Queensland, Australia 4802
Author – Nath J (Whitsundays Local For 22 years)
Quick Introduction –Hi all, welcome to this article on everything you gotta know when coming to Airlie Beach for a holiday.  If you're in a hurry or just interested in certain info, you can skip to any topic on this page by using the links below. Enjoy!
Did you know that Airlie Beach in Queensland, Australia, has been one of the top holiday destinations in the country in 2022 and 2023?
With its stunning natural beauty and endless activities, it's no wonder why so many people flock here each year.
This complete holiday guide takes you through what Airlie Beach offers. There's something for everyone, from the breathtaking Whitehaven Beach to the vibrant nightlife scene.
Whether you're into hiking through lush rainforests, snorkelling in crystal clear waters, or simply relaxing by the beach lagoon, this seaside town has it all.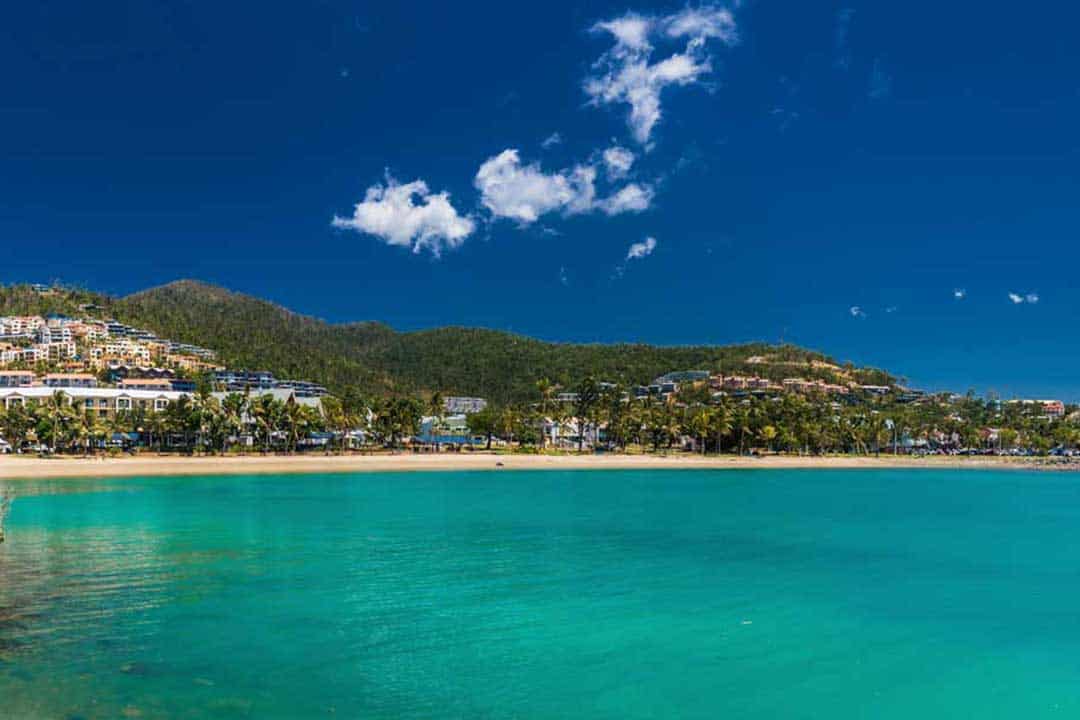 If you're looking to escape and explore the Airlie Beach village feel, I have the perfect list of Airlie Beach accommodation for you. From luxury resorts to budget-friendly stays, there's something for everyone here. To save you time searching online, I've already written a guide on the best places to stay in Airlie Beach – be sure to check it out!
Below I will cover four different categories of holiday accommodation here in Airlie Beach with what I consider the best in each catorgory.
Airlie Beach has a massive range of Holiday apartments, and while you have a lot to choose from, Whitsunday Reflections stands out above the rest. Here is why.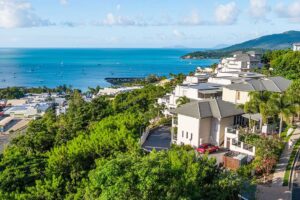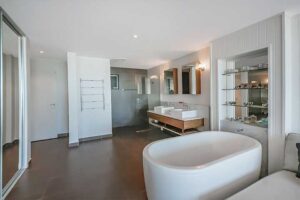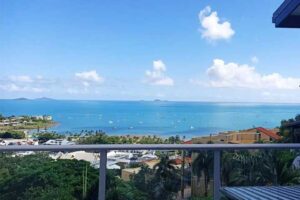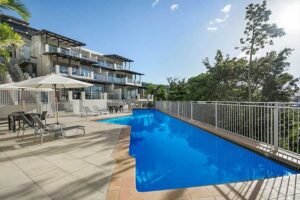 Whitsunday Reflections: this is by far the best holiday apartment in Airlie Beach. Situated high on the hill above town, these 1, 2 and 3-bedroom apartments are self-contained and have beautiful views of the islands, coral sea and beachside town of Airlie.
Each apartment has a large balcony, freestanding bath, king-size bed and luxury fittings.
for more information on Whitsundays Reflections, see the details below
Address – 25 Horizons Way, Airlie Beach QLD 4802
Phone – 0416 048 131
Website – www.whitsunday-reflections.com.au
Reviews on booking.com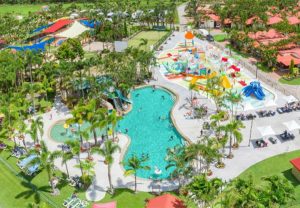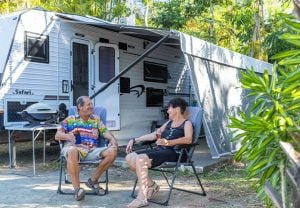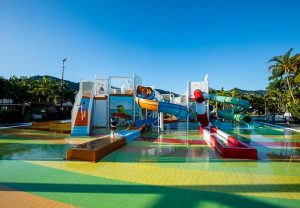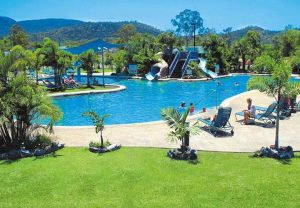 BIG4 Adventure Whitsunday Resort: When it comes to a caravan park BIG4 Adventure Whitsunday Resort is not only the best in the Whitsundays but is the best in Australia after being awarded GOLD in the Australian Tourism Industry Council awards for Caravan and Holiday Parks in 2022.
This place is on another level, and the waterpark and pool is huge! Think of this as a destination rather than somewhere to stay. Check out the photos, website and review score to see what I mean!
Address – 25/29 Shute Harbour Rd, Airlie Beach QLD 4802
Phone – 0749485400
Website – www.adventurewhitsunday.com.au
Reviews on booking.com 
If you are travelling in a caravan with pets, check out this comprehensive guide to pet-friendly caravan parks in Airlie Beach for a stress-free holiday with your furry friend.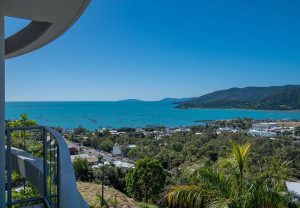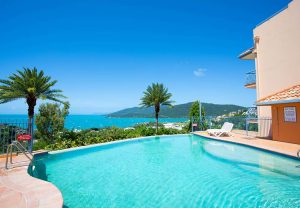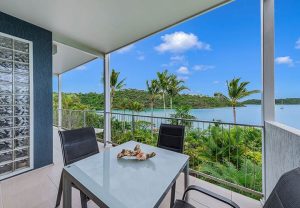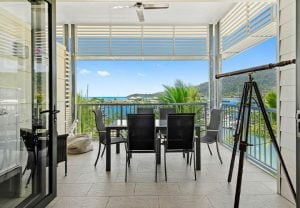 Holiday in the Whitsundays: This business has over 40-holiday homes around the Whitsundays and is a locally run family business. You can be assured the people that operate these holiday homes live here and will be here for any help you need.
From budget-friendly stays to luxury homes with views to die for, you will find a massive range of holiday homes to suit your needs.
I can personally vouch for the team at Holiday in the Whitsundays, as last year, I was invited to meet the team and visit their holiday homes. I was very impressed with their service and the amazing views.
Phone – 0448253469
Website – www.holidayinthewhitsundays.com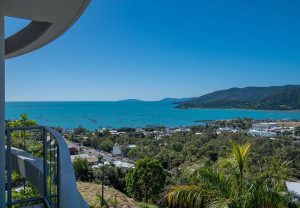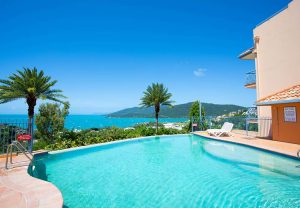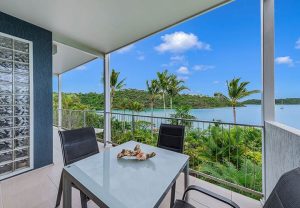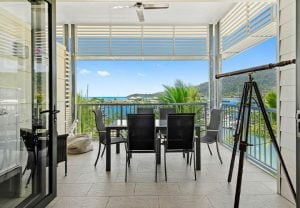 If you're planning a budget-friendly trip to Airlie Beach, you'll be pleased to know that backpacker dorms are available (however, the options have declined in the last few years). These dorms provide a fun and lively atmosphere to meet fellow travellers worldwide.
The dorm rooms are typically spacious and comfortable, equipped with bunk beds and lockers for your belongings. Most backpacker dorms also offer communal kitchens where you can prepare meals, saving even more money on dining out.
YHA Airlie Beach is the best option and is located on the main road in town (at the quiet end, away from noisy bars and clubs). I have visited this property many times over the years and its always clean and well looked after. And yes they have a pool!
Address – 394 Shute Harbour Rd, Airlie Beach QLD 4802
Phone – 0749466312
Website – www.www.yha.com.au
Reviews on booking.com 

Nath J
Hi, I'm Nath J, your go-to expert for everything Whitsundays Tourism. Since 2001, I've been immersed in this incredible destination, accumulating 22 years of industry experience. My journey has taken me from Operations Manager at Tallarook Sail and Dive to running my own businesses like Ripple Effect Online. I've given workshops on direct tourism bookings and even authored an ebook, Whitsunday Islands: A Journey through Paradise.
Why trust me? I hold certifications like "Whitsundays Tourism Hero" and "Respecting First Nations Cultural Protocols in Australia," both issued by the Queensland Tourism Industry Council. My work has garnered testimonials from tourism business around the region, praising my unique, genuine approach to tourism marketing.
Find me on Facebook and LinkedIn or drop me an email at info@nath-j.au.