Great Barrier Reef Marine Park
The Great Barrier Reef Marine Park is Australia's most remarkable ecosystem and tourist destination. stretching in length from the town of 1770 to the northern tip on the east coast of Queensland, this massive reef is 2300 km (1,430mi) long and made up of over 3000 individual reef systems.
The Whitsunday Islands including Whitehaven Beach are part of the Great Barrier Reef Marine Park and operate under the Whitsunday Plan of management
When is the best time to Visit the Great Barrier Reef?
April to November is the best time to visit to avoid the humidity, temperatures are normally around 25 to 30 deg and winds generally are from the south
December To March is the wet season (some years) generally the humidity is very high, with some good rain periods, and winds tend more northerly during this time.
Being a massive tourist drawcard there is plenty of things to do in the Great Barrier Marine Park and here are our top 10 things to do below
1. Take a day tour of Whitehaven Beach
2. Take a day tour of the outer Great Barrier Reef
3. Scenic Flight over the Whitsunday Whitehaven Beach and Heart Reef.
4.  Stay overnight on the reef with Reef Sleep
5. Enjoy a 4 day 3-night sailing tour with Prosail which included the outer great barrier Reef
6. Take a 4-night Spearfishing charter with Prosail
7. Scuba Diving Tours
8. Snorkelling Tours
9. Take a Whitsundays Day Tour to the islands in the marine park
10. Visit Daydream Island Resorts' living reef.
Great Barrier Reef Marine Pack Quick Facts 
The Great Barrier Reef Marine Park is a large diverse place and I could write for weeks with facts and stats but I'm sure you are looking for some quick knowledge, so below are some quick facts with some links to more details if you wish to read more.
The Great Barrier Reef Marine Park covers 344,400 square kilometres, which is bigger than Victoria and Tasmania combined
this is the world's largest coral reef ecosystem

the marine park includes over 3000 coral reefs and 600 continental islands.

the park starts from the northern tip of Queensland and extends south to the town of 1770

the largest width at the fattest part is 250 kilometres wide

The Great Barrier Reef has over a million international visitors each year on average

Over 1500 kinds of fish live around the Great Barrier reef
Bringing your own boat to discover the Great Barrier Reef Marine Park? there are 4 boat ramps in Airlie Beach, these do get very busy during school holidays and low wind days.
Coral Sea Marina
Port Of Airlie
Vmr
Shute Harbour
Places To Stay At The Reef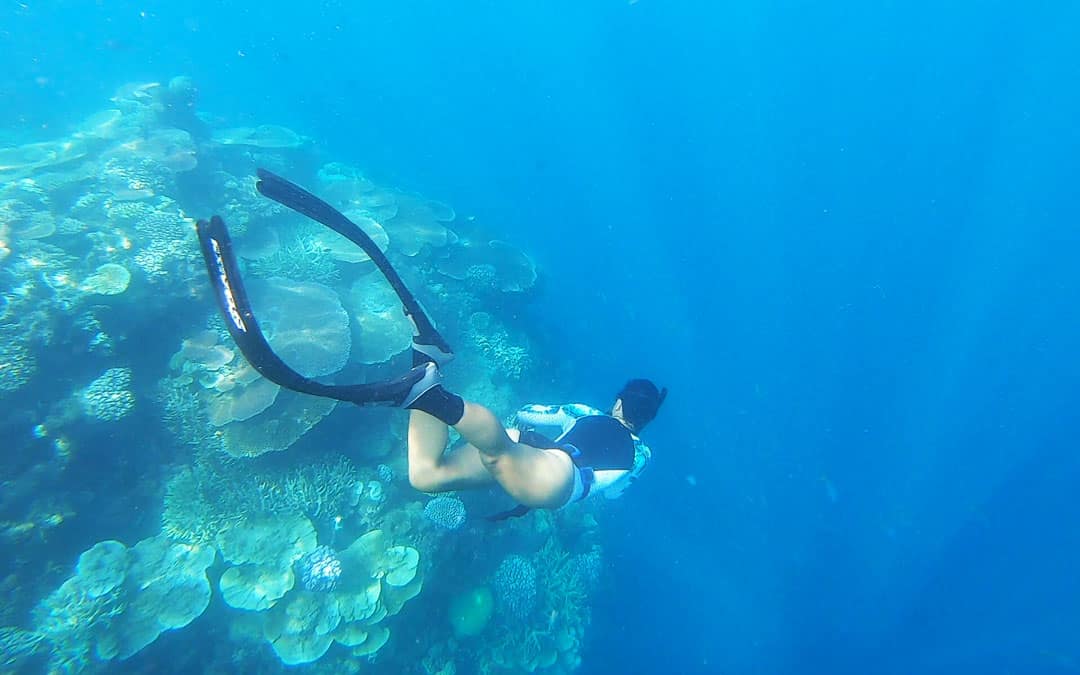 There are 2 ways to stay at the outer Great Barrier Reef
1. Reef sleep operated by Cruise Whitsundays, they have a pontoon at Hardy Reef where there are options for sleeping in swags under the stars or private rooms below the waterline with large underwater viewing windows
2. Overnight tour on a boat, Prosail has a 4-day 3 night sailing adventure that visits the outer reef for a day, they also have a spearfishing trip and freediving trip that also visits the reef. All these options are sleeping on a boat dorm style