Diving And Snorkelling In The Great Barrier Reef Marine Park
© Official Local Whitsundays Website
Have you ever dreamed of Diving And Snorkeling In The Great Barrier Reef Marine Park in crystalline waters surrounded by an array of vibrant coral? Well, if so, then I'm here to tell you that your dreams are within reach. Come with me on this journey as we explore one of the world's most renowned marine parks – a place where adventure knows no bounds.
The Great Barrier Reef Marine Park is like nothing else you'll experience on Earth; it's a living tapestry of beauty and wonder. From its expansive underwater gardens filled with rainbow-coloured fish to its extensive coral reefs teeming with life, there's something magical about exploring such a unique ecosystem. With its crystal clear water, diverse sea life, and colourful coral formations, it truly is an awe-inspiring sight to behold.
This tour will take us through some of the best dive spots in Australia – places that offer breathtaking views both above and below the surface! Whether you're a novice or an experienced diver/snorkeler looking for new thrills, or just want to relax while admiring nature's wonders from up close – this trip has something for everyone. So come join me as we embark on an unforgettable exploration into the depths of the majestic Great Barrier Reef Marine Park!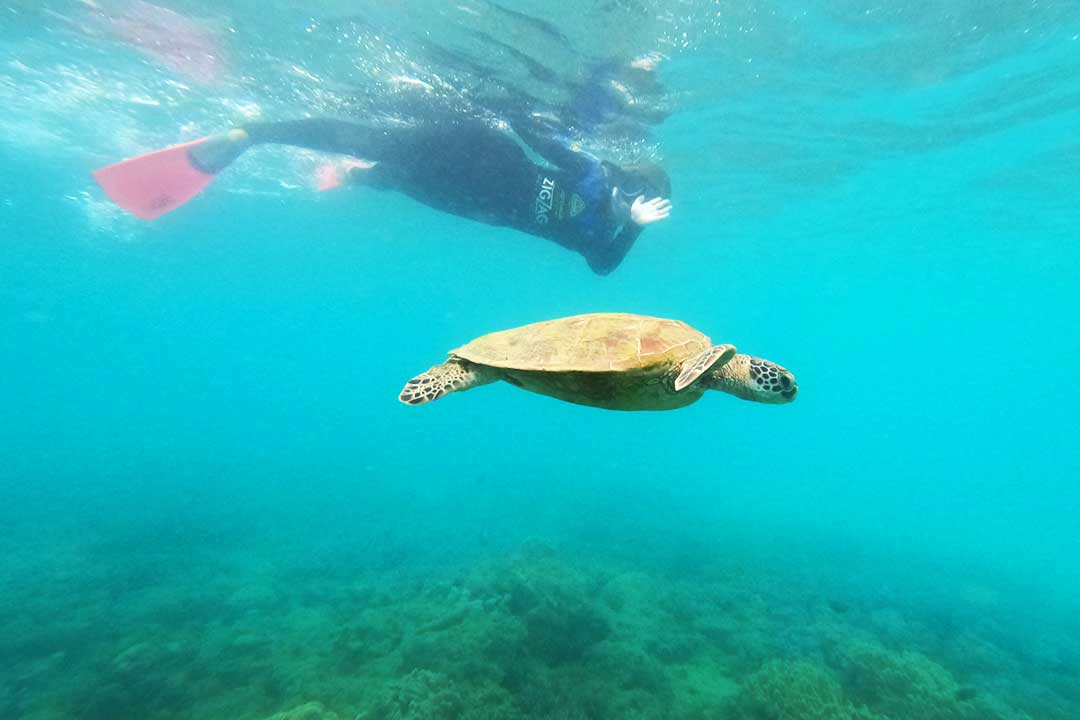 Snorkelling Tours From Airlie Beach
Welcome to Airlie Beach – the gateway of adventure for diving And Snorkeling In The Great Barrier Reef Marine Park! Did you know the wildlife in the Great Barrier Reef Marine Park is home to over 1500 species of fish, 400 types of coral and 4,000 mollusc varieties? Come explore this amazing natural wonder with us on a guided tour.
The Whitsunday Islands are part of the Great Barrier Reef Marine park and have plenty of soft coral reefs, here we explore your snorkelling options around the islands and outer reef.
Tours departing from Airlie Beach offer an unforgettable experience; here's what we have in store:
1. Get up close to turtles and tropical fish swimming around their natural habitat on coral reefs
2. Enjoy incredible views from your boat as you cruise along the reef
3. Learn about the park's diverse marine life through our knowledgeable guides
Airlie Beach snorkelling guides are passionate about helping you make the most out of your visit so don't miss out on seeing some of nature's finest work! The team is committed to providing safe and memorable experiences especially tailored for those who crave freedom and exploration. From small groups looking for a private journey or bigger parties keen on a fun-filled day trip – we've got options perfect for you!
So why not come join us today and get ready to take off into one of Australia's best outdoor destinations! Don't let time pass by without experiencing all that this breathtaking part of the world has to offer. Book now and embark on an epic underwater odyssey filled with plenty of thrills and memories that will last a lifetime.
What You Will See Snorkelling
You'll be amazed by the vibrant colours of coral, fish and other marine life that await beneath the surface. From tropical fish to majestic manta rays and turtles, there's something for everyone here.
There are way too many to list so I will concentrate on the "Great Eight". These are the icons of the Great Barrier Reef and the ones most people hope to see;
Clownfish (nemos)
Turtles
Manta rays
Maori wrasse
Sharks
Giant clams
Potato cod
Whales
No matter how experienced a diver or snorkeller you are, one thing is certain: once you've gone underwater, nothing else compares! The sensation of swimming with nature is truly incredible – come join us and find out why millions flock to Australia's beautiful coastlines every year.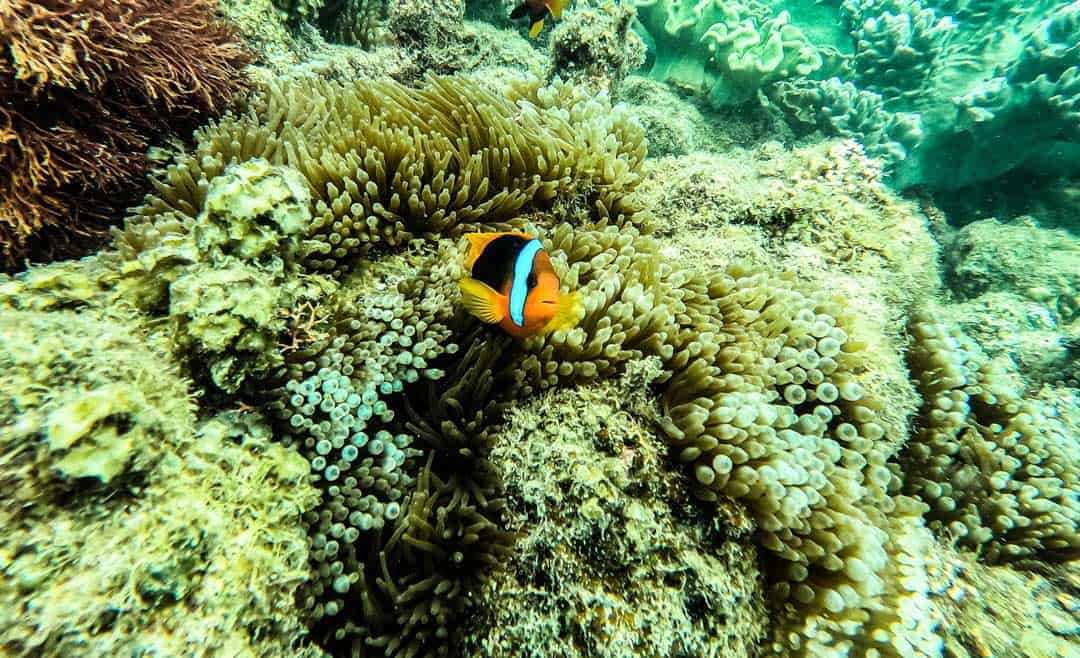 Scuba Diving Tours From Airlie Beach
"A journey of a thousand miles begins with a single step." – Lao Tzu
Are you ready to take that first step and explore all the beauty of The Great Barrier Reef Marine Park? If so, then why not consider taking a fantastic scuba diving tour from Airlie Beach! Qualified Scuba Instructors will be able to show you some truly remarkable sights that are sure to stay in your memories for years to come.
On these most of these trips, they provide:
– Quality equipment: top-of-the-line gear available at no extra charge
Mask & snorkel
Fins
Wetsuits
BCD
Regulator
Air Tank(s)
Experienced dive masters/instructors who know how to maximize safety while also showing you the best spots around;
Professional instruction on proper technique, buoyancy control, and more;
Boat rides out to remote sites around the reef or shore dives depending on conditions.
You'll get an up close view of the abundant marine life like turtles and manta rays as well as coral formations unlike any other place in the world. Plus the knowledgeable staff can help identify different species, explain their behaviour and teach you about conservation efforts in this protected area. With Qualified scuba guides leading the way through this underwater paradise, it's easy to forget everyday worries and experience true freedom within nature. Plus there are plenty of photo opportunities along the way so don't forget your underwater camera!
So what are you waiting for!? Join a scuba diving tour today for an unforgettable adventure exploring The Great Barrier Reef Marine Park beneath its waves!
What You Will See Scuba Diving
Exploring what lies beneath the ocean's surface is like taking a journey to another world. As you dive farther down, each new discovery brings more wonders with an ethereal beauty that captivates your soul. When scuba diving in the Great Barrier Reef Marine Park, you will be amazed at the array of aquatic life and coral reef systems.
Upon descending into this underwater oasis, you'll encounter fascinating creatures such as;
Clownfish
Angelfish
Rays
Sea turtles
Butterfly Fish
Cardinal Fish
Damselfish
Parrotfish
Blue tang surgeonfish (Dory from Finding Nemo And even majestic humpback whales! (in season).
You may also see some species of sharks from time to time (There are more than 160 types of shark in the Great Barrier Reef's waters) – though they are generally harmless if undisturbed. The variety of colourful corals creates spectacular formations which can take on their own character when viewed up close. Many divers describe these scenes as living art galleries for all to enjoy.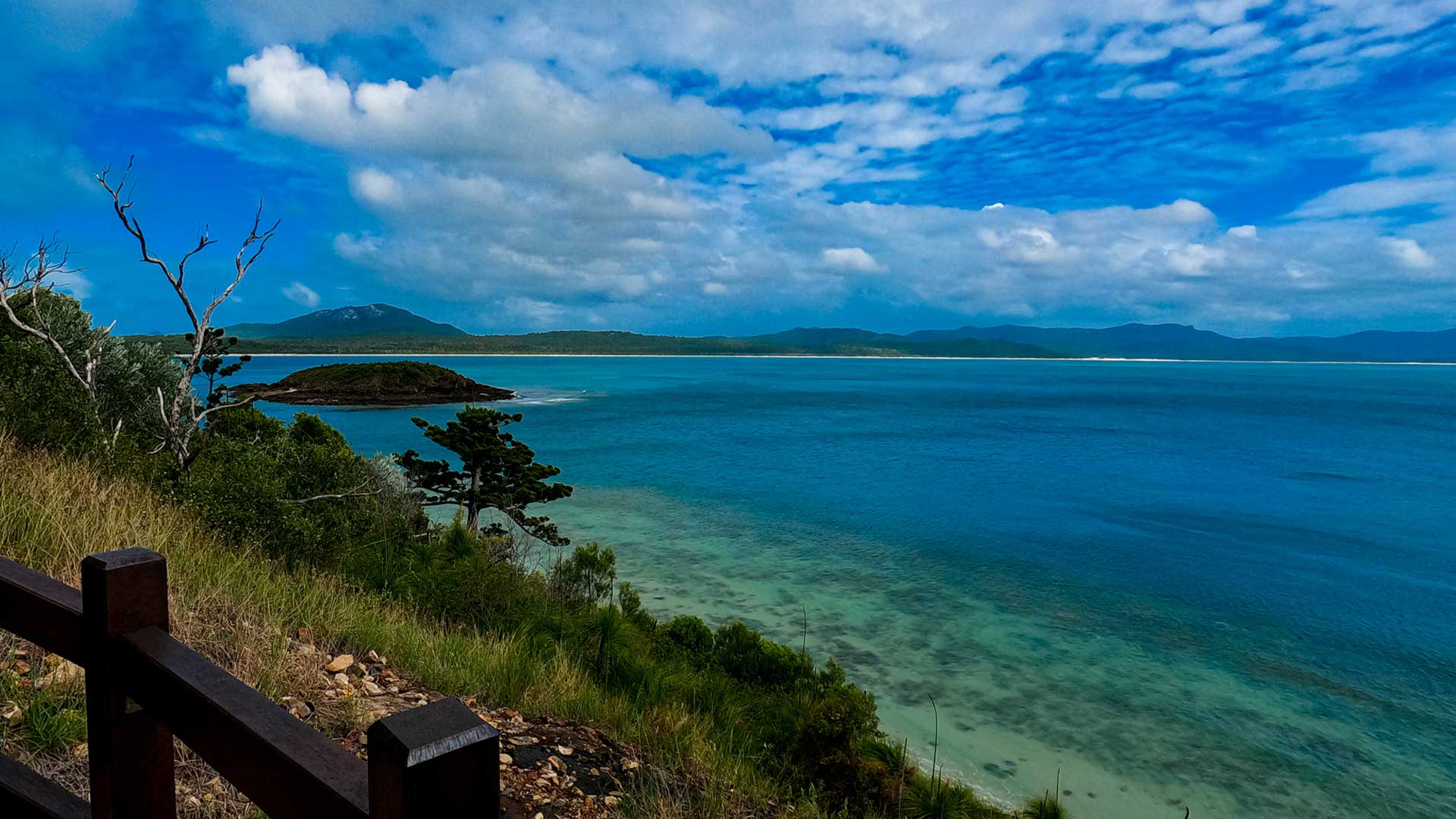 Dont Like Tours? How To Take Your Own Boat!
 If you're looking to get away from tour groups and explore on your own terms, why not take a boat out yourself?
Weighing up the pros and cons:
Pros:
Taking your own boat gives you complete freedom to explore the marine park at your leisure.
You'll be able to dive or snorkel in areas where there are no other boats around;
enjoy peace and quiet for an uninterrupted experience!
Plus, it's much cheaper than joining a tour – so if you're budget conscious it can be a great option.
Cons:
The downside is that navigating a boat in unfamiliar waters takes some skill. You'll also need to have all necessary safety equipment onboard and make sure everyone knows how to use it correctly. also, check the local weather, 15 knots of wind or under is best for discovering the islands and reef.
not have an experienced guide to show you the best in water locations (and where not to go)
So if you want more control over what you see when diving or snorkelling in the great barrier reef marine park, why not take your own boat? With careful preparation and good guidance, it could be just the adventure you were after!
Where To Buy Or Rent Scuba And Snorkel Equipment In Airlie Beach
Airlie Beach is renowned for its scuba diving and snorkelling opportunities. With a number of local businesses offering equipment hire and purchase, it's easy to get your hands on whatever gear you need. From full face masks, snorkels, wetsuits, tanks and BCD hire to flippers, there's something for everyone – whether you're after a once-in-a-lifetime dive or just want some fun in the sun.
We recommend Aqua Dive at Coral Dea Marina, they have been in business for over 20 years and know the region like the back of their hand.
Here are their business details so you can contact them.
Aqua Dive
Shop 13 Coral Sea Marina, Airlie Beach QLD 4802
Phone 07 4946 4074
Website 
Location 
Diving And Snorkeling In The Great Barrier Reef Marine Park Frequently Asked Questions
What kind of certifications are required to scuba dive on the Great Barrier Reef?
An Open Water Certificate for scuba diving usually requires a four-day course. On the first day, there is theory work – either in the classroom or online. The next day, you will learn and practice scuba diving skills in a confined water area, such as a swimming pool. The last two days are spent in the open ocean, such as the Great Barrier Reef, where you can practice your skills and experience the thrill of breathing underwater.
Can I snorkel on the Great Barrier Reef if I don't know how to swim or have limited swimming ability?
This will depend on your level of confidence in the water, the tour company and the flotation devices they have. Snorkelling can be dangerous if you can not float 
What kind of tours or packages are available for scuba diving or snorkeling on the Great Barrier Reef?
Cairns has multiple day trips and overnight trips available to the reef.
Whitsundays are mostly day trips and overnight sailing trips.
Is the Great Barrier Reef accessible by wheelchair?
to get to the Great Barrier reef you need to take a boat. Some operators have Wheelchair access please talk to the individual operators.

Nath J
Hi, I'm Nath J, your go-to expert for everything Whitsundays Tourism. Since 2001, I've been immersed in this incredible destination, accumulating 22 years of industry experience. My journey has taken me from Operations Manager at Tallarook Sail and Dive to running my own businesses like Ripple Effect Online. I've given workshops on direct tourism bookings and even authored an ebook, Whitsunday Islands: A Journey through Paradise.
Why trust me? I hold certifications like "Whitsundays Tourism Hero" and "Respecting First Nations Cultural Protocols in Australia," both issued by the Queensland Tourism Industry Council. My work has garnered testimonials from tourism business around the region, praising my unique, genuine approach to tourism marketing.
Find me on Facebook and LinkedIn or drop me an email at info@nath-j.au.