Whitsunday Islands, Queensland Australia
© Official Local Whitsundays Website
Welcome to the 74 Whitsunday Islands, located off the coast of Queensland, Australia. This paradise is home to some of the world's most beautiful white sand beaches and crystal blue waters.
Whether you're looking for a romantic getaway or an adventure through nature, there's something here for everyone. With its pristine national parks and unspoiled beaches, it's no wonder why so many people flock to this picturesque destination each year for a tropical island escape.
From sailing around the calm Coral Sea on a yacht to exploring the Great Barrier Reef and Whitehaven Beach on a boat tour, plenty of activities will keep you entertained during your visit.
Read on to discover more about what these incredible continental islands offer!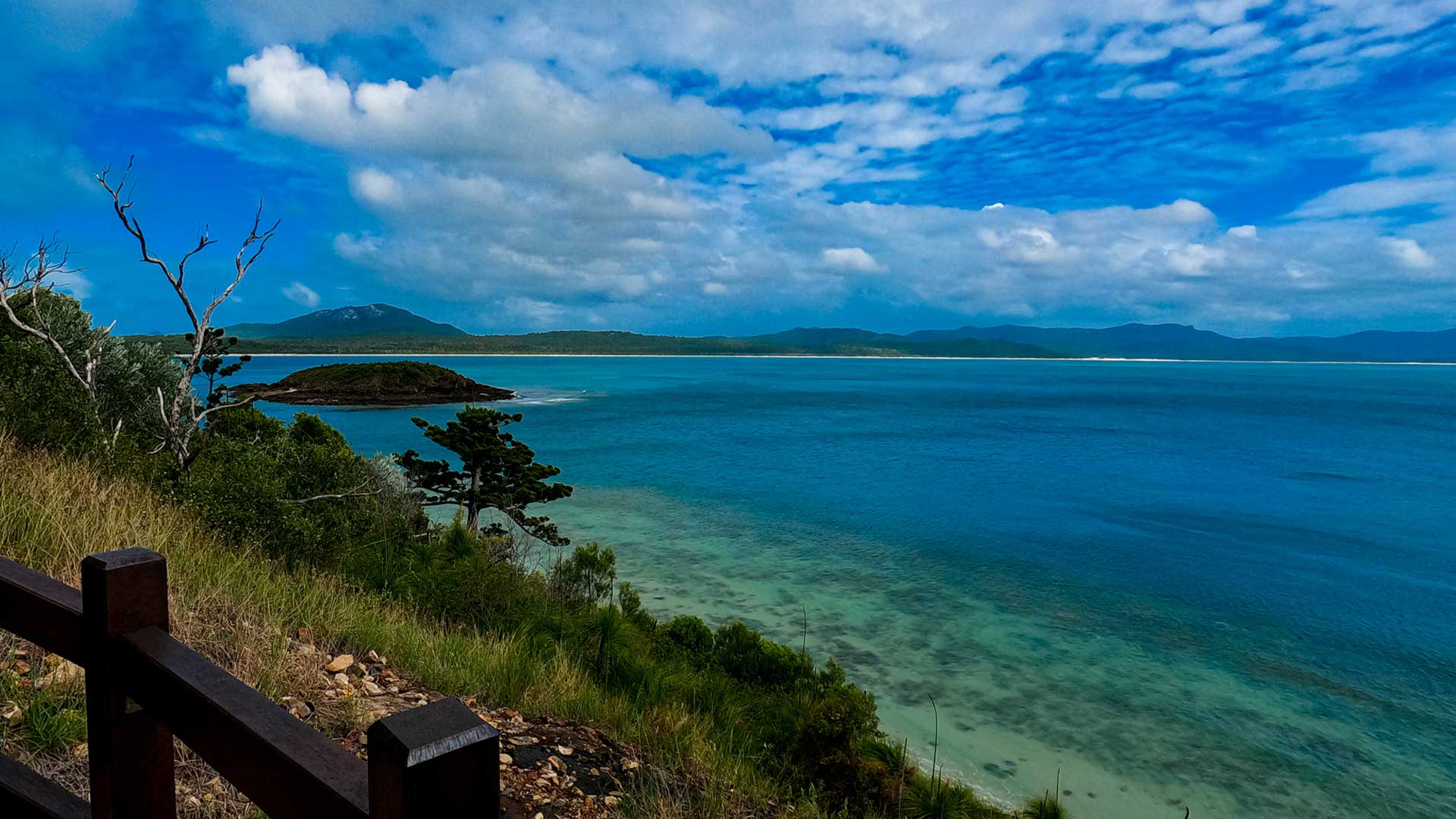 7 Quick Facts For The Whitsunday Islands
The Whitsunday Islands offer various activities, including sailing, exploring the Great Barrier Reef, snorkelling, diving, hiking, kayaking, and fishing.
The entire region boasts stunning natural beauty, with white sand beaches, turquoise waters, and pristine national parks.
The destination is popular among tourists, with an estimated 3.5 million visitors yearly and 1,500 couples getting married here annually.
Accommodation options range from luxurious resorts to budget-friendly alternatives, with options available on the islands and mainland.
Whitehaven Beach on Whitsunday Island is consistently rated as Australia's #1 beach and the 5th best in the world
70% of the Whitsundays are national parks, making it perfect for sailing and snorkelling while taking in its unique marine life.
The islands have been home to the Ngaro Aboriginal people for 8,000 years.
Whitsunday Island is the largest island in the group of 74, with Hook Island coming in 2nd. These two islands can be seen from Airlie Beach and are connected by Hook passage.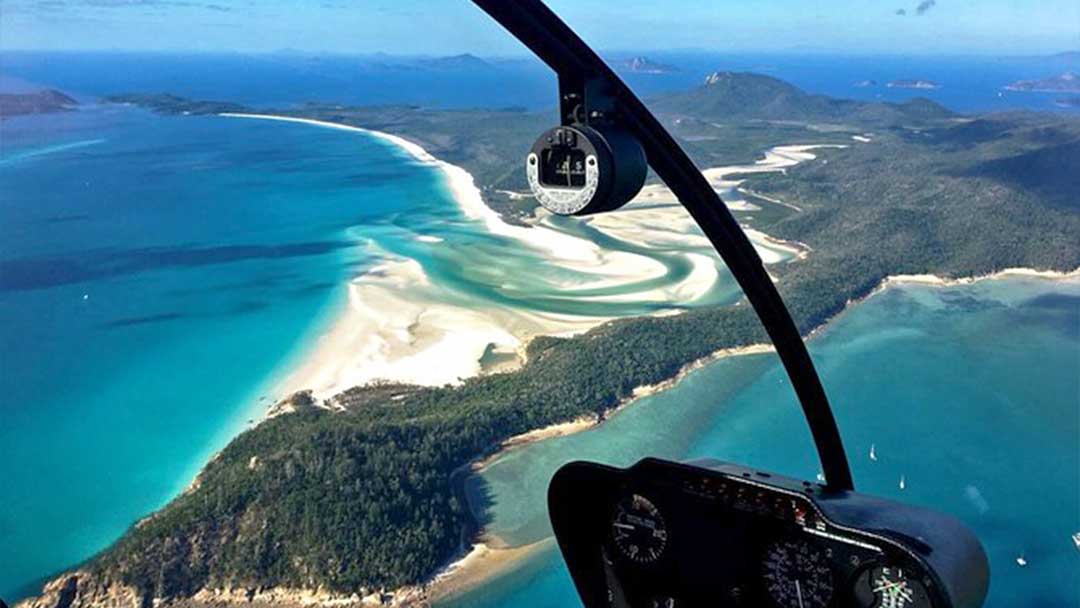 Whitsundays National Parks
Discover the fantastic protected areas of this popular tourist destination, with white sand beaches, emerald-green vegetation and colourful reef fish. Explore Whitsundays National Park by walking, camping, boating, or paddling and discover rare plants and animals such as Whitsunday bottle trees and unadorned rock wallabies.
The Queensland Government Department of Environment and Science manages the national park to protect and grow Queensland's protected area system. Visitors are encouraged to be pest-free when visiting by checking gear for pests, seeds, or soil before entering any site. Furthermore, they should clean gear and clothing before leaving each site to prevent the spread of pests or diseases. Also, never throw food scraps or fish waste into the water as part of the biosecurity obligation.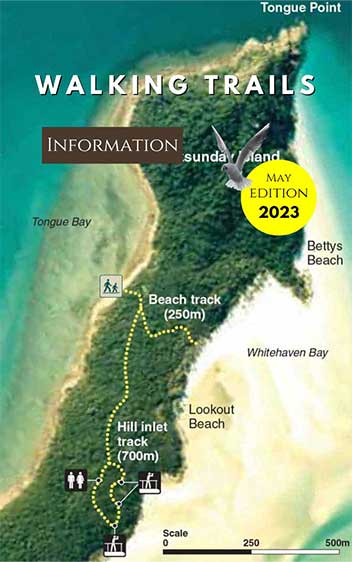 Walking Trails At Whitehaven Beach
Walking Trails Include South Lookout, Hill Inlet Lookout, and Chance Bay Track.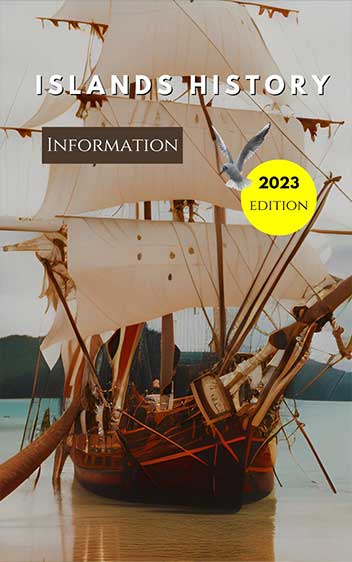 History Of The Whitsunday Islands
The human history Of The Whitsundays starts with the Ngaro People.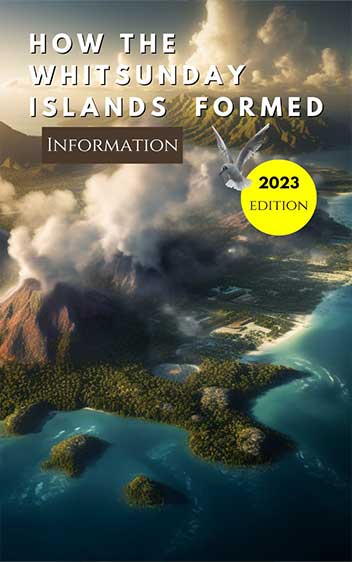 How The Whitsunday Islands Formed Long Ago
Millions of years of environmental forces, such as wind, rain, and tides, shaped the Islands
Experience the perfect island getaway with accommodations ranging from –
Luxurious resorts on InterContinental Hayman Island resort,  Hamilton Island or Daydream Island.
Budget-friendly alternatives on Daydream Island and Long Island or eco-friendly option
Whether you're looking for an adventurous escape or a relaxing retreat, choose from endless opportunities for tourism, resort stays, luxury experiences, and more!
There are camping locations, including Whitehaven Beach on Whitsunday Island.
Mainland Accommodation (Airlie Beach)
From the heart of Airlie Beach, explore a variety of mainland accommodation options for your perfect getaway.
Whitsunday Reflections offers one, two and three-bedroom apartments with a large outdoor balcony and views over the Whitsunday Islands and Airlie.
Peninsula is an upscale option located on the Abell Point Marina, complete with floor-to-ceiling windows and doors, a small outdoor pool and apartments ranging from one to four bedrooms.
For a more affordable option, Island Gateway Holiday Park provides family-friendly villas, cabins, motel rooms and camping/RV sites with a resort pool, barbecue areas, laundry facilities, and daily bird feeding sessions.
If you're after something luxurious, then look no further than Coral Sea Marina Resort which underwent renovations in 2019 and 2020, offering boutique-style rooms with whitewashed interiors that capture stunning ocean views plus a 25-metre outdoor pool.
Finally, for those wanting an eco-experience, there's BIG4 Whitsundays Tropical Eco Resort within Conway National Park, offering villas, tents and campervans and seasonal activities such as swimming pools, playgrounds and jumping pillows.
See our accommodation guide below.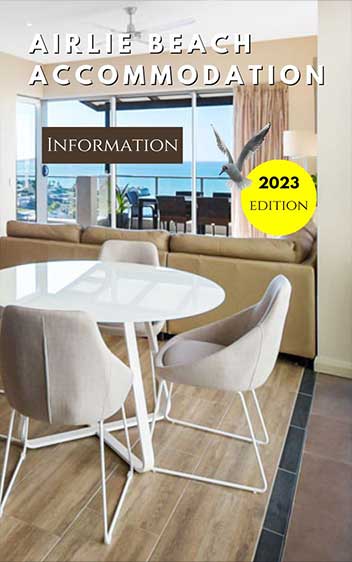 Best Accommodation In Airlie Beach
This is the #1 Guide for the best Accommodation in Airlie Beach
Immerse yourself in the Whitsundays' vibrant landscape and explore various outdoor activities. From snorkelling on crystal clear waters, diving beneath the vast Great Barrier Reef with master reef guides, walking tracks along coastal trails (I recommend South Molle Island Lookout), and boat tours to spot wildlife.
The Whitsunday tropics are part of a protected area home to some of Australia's most pristine coral reefs filled with fish and turtles.
With conservation efforts in place, visitors can experience unspoiled beauty while taking part in exciting activities like kayaking, sailing, jet skiing, or fishing. For more information, see our guides below.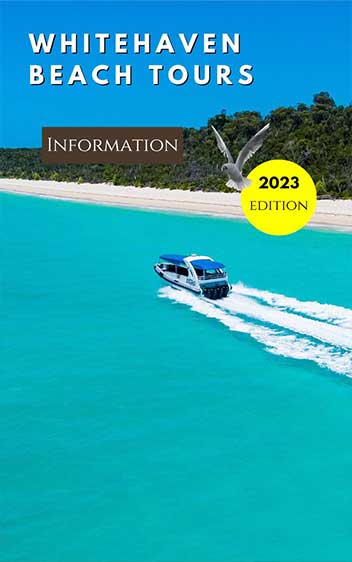 Whitsundays and Whitehaven Beach Tours
Experience the best the Whitsundays has to offer with the best tourism operators in Australia.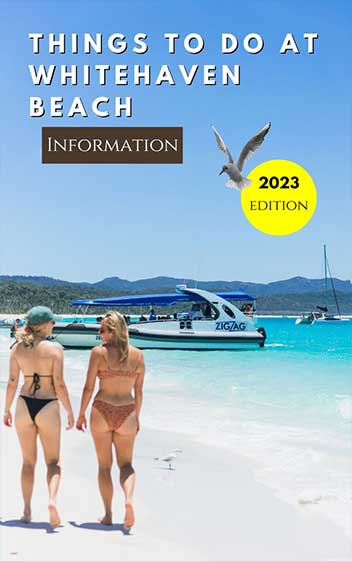 Things To Do At Whitehaven Beach
Discover our guide to the 10 best things to do at Whitehaven Beach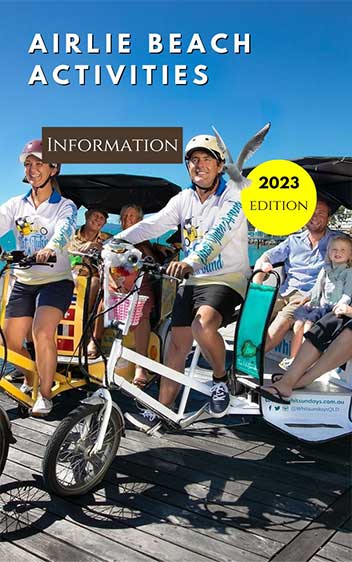 Find The Best Airlie Beach Activities For Your Holiday
There are plenty of Airlie Beach Activities to make sure your vacation is one to remember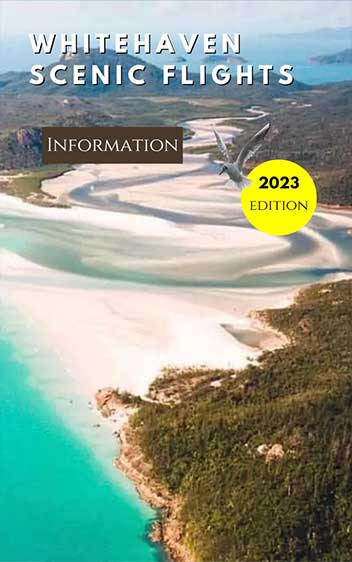 Hill Inlet Scenic Flights Via Plane Or Helicopter
Seeing Hill Inlet from the sky is an awe-inspiring experience you shouldn't miss.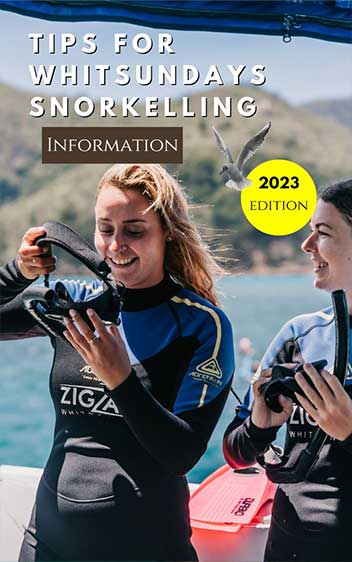 Whitsundays Snorkelling Tips
Snorkelling is a popular activity on most tours in this region.
Whitsundays Tourism Jewel – Whitehaven Beach
Whitehaven Beach is a paradise of 98% pure silica soft sand, and crystal clear tropical waters that will take your breath away. Located on Whitsunday Island, Queensland, Australia – 35km across the Coral Sea from mainland Airlie Beach – the beach has won numerous awards for its beauty at cleanliness. It features two lookouts: Hill Inlet Lookout and South Whitehaven Lookout.
At 7km long, Hill Inlet stretches far into Whitsunday Island and boasts 97% powder-white pristine sands, which stay cool to the touch even in the tropical sun.
It's protected by Great Barrier Reef Marine Park and Whitsunday National Parks with no one living on it; this makes it an ideal remote escape if you dream of freedom in nature.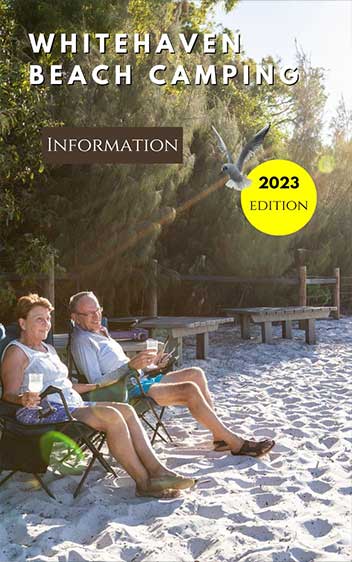 Camping Guide For Whitehaven Beach 
The Southern end of the beach has a dedicated  Camping Location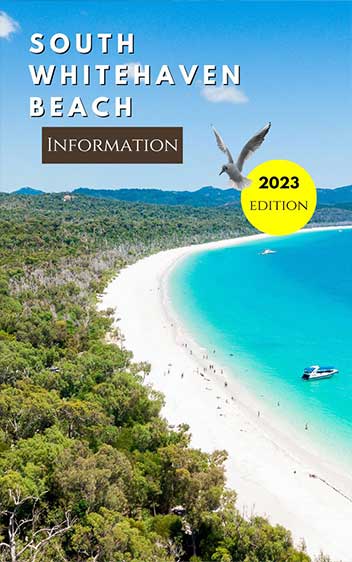 South Whitehaven Beach And Lookout
South Whitehaven and the Southern Lookout should not be missed as the views are epic!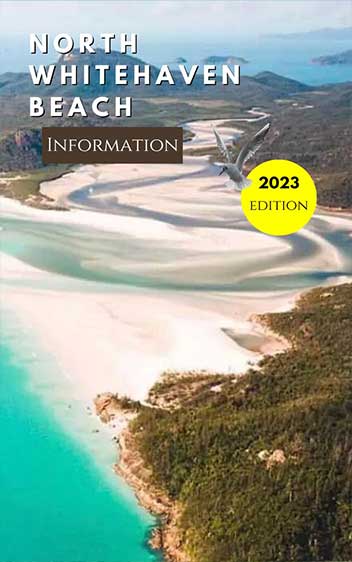 North Whitehaven And Hill Inlet Lookout
Hill Inlet is a beautiful location with crystal clear waters and large views of the inlet.
From the white sands of Whitehaven Beach to the vibrant marine life of the Great Barrier Reef, your Whitsunday getaway will surely be one-of-a-kind.
The Great Barrier Reef is a paradise for snorkelling and scuba diving, with its 2,900 individual reef systems home to more than 1,600 species of fish and 600 varieties of coral.
With Cruise Whitsundays, you can easily access these reefs, including the famous Hardy Reef Pontoon from the Whitsundays and explore their biodiverse inner and outer reef systems. PS All snorkelling equipment is included on all tours.
For something truly unique, opt for an overnight stay experience sleeping under a sky full of stars on a Reefsleep tour or take a 70-minute Scenic Flight over Heart Reef with Fly Australia Charters.
No matter what type of exploration you're looking for, the Great Barrier Reef will have something special in store!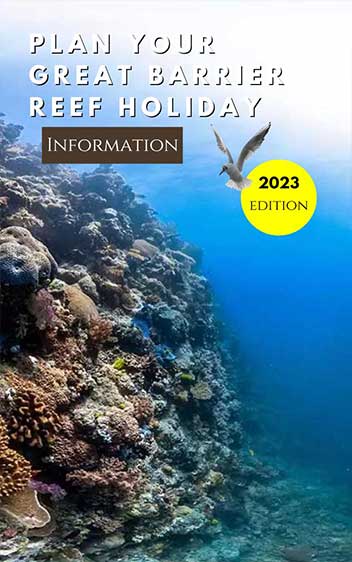 Holiday Guide For The Great Barrier Reef
Imagine swimming through colourful fish-filled waters with sea turtles in their natural habitat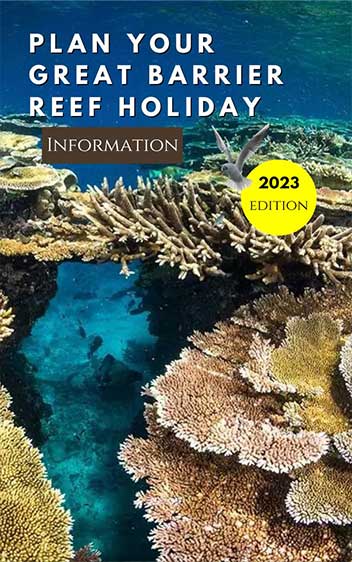 Australia Great Barrier Reef Marine Park
An awe-inspiring coral reef that stretches for over 2,300 kilometres in length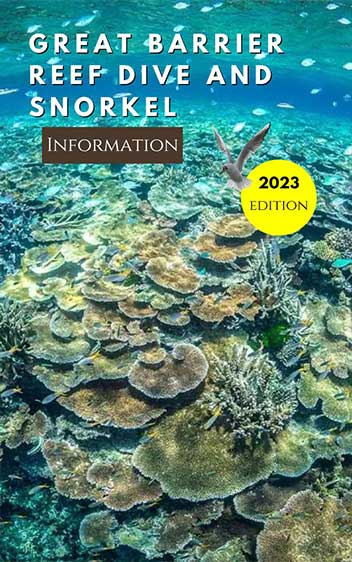 Dive And Snorkel The Great Barrier Reef
The Whitsunday Islands are in the Great Barrier Reef Marine Park with plenty of soft coral reefs
Airlie Beach – Gateway To The Whitsundays
Come to Airlie Beach for the perfect mix of relaxation and adventure! This small town in North Queensland offers something for everyone, from stunning views of the Great Barrier Reef to vibrant nightlife. A direct flight is available here from Brisbane, Sydney and Melbourne.
 You can explore the beautiful bays around the area by kayaking (spot the local turtles), stand-up paddleboarding, or taking one of the many boat trips to the Whitsundays and Great Barrier Reef. The Saturday morning market is full of locally produced goods and fresh produce that will make your stay even more memorable. There are plenty of budget-friendly places to eat and drink as well.
Alternatively, you can enjoy some outdoor activities, such as golfing at Whitsundays Country Golf Club or Hamilton Island Golf Club, where you'll have great views of the Coral Sea. No matter what type of vacationer you are, this tourist town offers activities that will suit your needs: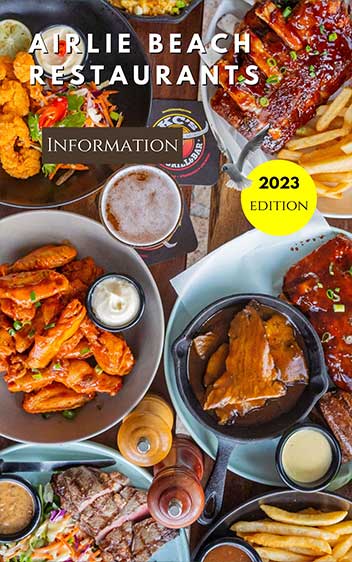 Local Airlie Beach Restaurants Guide
Airlie Beach is full of good restaurants serving the region's local produce.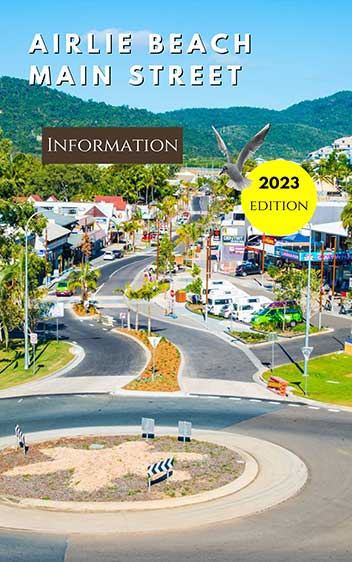 Airlie Beach Main Street Shopping
A guide to Airlie Beach Main Street with all the information you need to discover local businesses.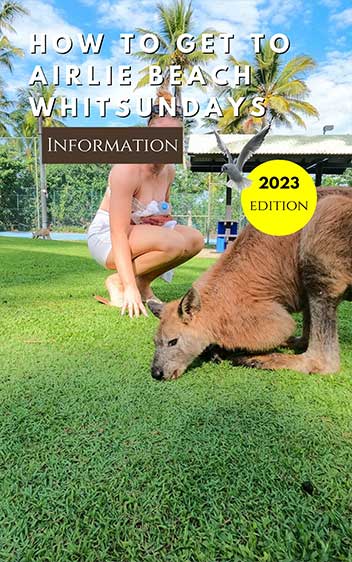 How To Get To Airlie Beach Queensland Australia
Are you researching how to get to Airlie Beach Whitsundays? check out Nath J's Guide
Sailing In The Whitsunday Islands
Experience the breathtaking beauty of the Whitsundays aquamarine waters and white sands by sailing through this amazing region!
From day trips to overnight charters, there is a sailing tour to suit most people in this magical part of Australia.
Day trips are popular among visitors who want to explore the islands without committing to a multiple-day sailing trip.
Bareboat charters (skipper yourself) are also available if you prefer to plan your own itinerary and enjoy spectacular views and unforgettable sunsets.
For adventure and backpackers, the maxi range of ex-racing sailing yachts is the perfect way to discover hidden gems like Blue Pearl Bay and the world-famous Whitehaven Beach and Hill Inlet Lookout on Whitsunday Island.
Whatever your plans may be, make sure you research beforehand so that you can make the most of your time in this beautiful part of Queensland, Australia!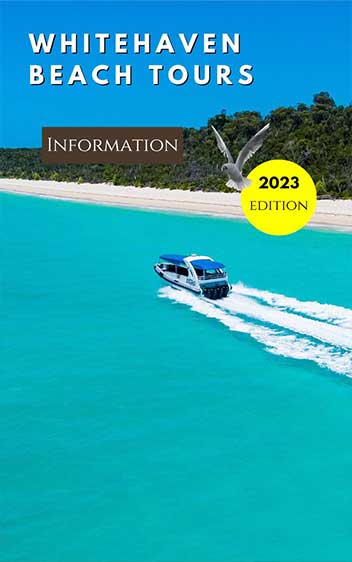 Whitsundays and Whitehaven Beach Tours
Experience the best the Whitsundays has to offer with the best tourism operators in Australia.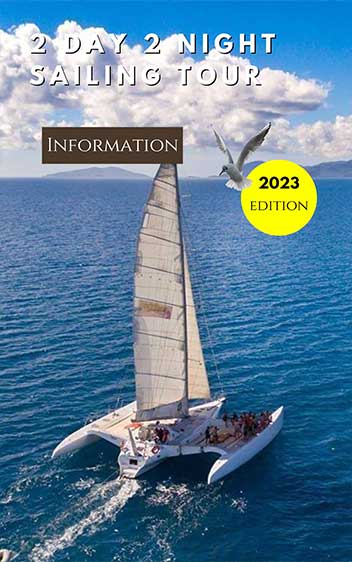 2 Day 2 Night Sailing Tour On Avatar
Discover the Whitsunday Islands on the region's only trimaran.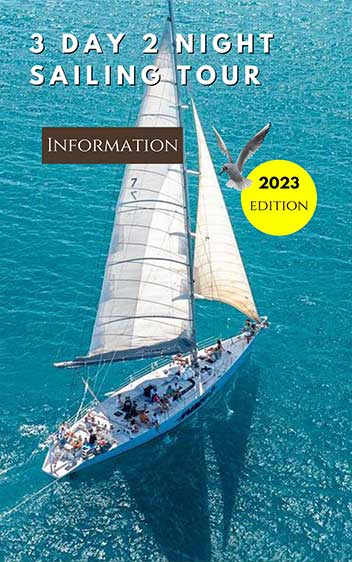 3 Day 2 Night Sailing Tour On Hammer
There are plenty of Airlie Beach Activities to make sure your vacation is one to remember
Whitsunday Islands Frequently Asked Questions (FAQ)
Answered by local tourism guru Nath J
What are the Whitsunday islands average weather temperature?
Data from The Bureau of Meteorology (found here) states the average annual temperature is 26.5 °C
Average summer temperatures range from 30 to 37°C and the rest of the year averages 21 to 30 °C.
What Whitsunday islands can you stay on?
Islands of the Whitsundays with holiday accommodation include 
Hayman Island (luxury)
Hamilton Island (luxury to mid)
Daydream Island 
Long Island (cheapest)
Elysian (Luxury Eco)
Camp Island (book the entire island)
How many Islands make up the Whitsundays?
Situated on the Queensland coast of Australia, the Whitsundays comprises a collection of 74 remarkable tropical islands. Boasting the distinction of being the largest group of islands in the country, the Whitsundays remain predominantly untouched by human development. Among these islands, a mere 8 are inhabited, leaving the majority a vast wilderness to explore.
Are the Whitsundays part of the Great Barrier Reef?
Yes, the Whitsunday Islands are within the boundaries of the Great Barrier Reef Marine Park.
What Is The Best Time Of Year To Visit?
Definitely springtime, from late August to late November, the weather is warm and the winds are lite making it perfect boating weather.
What Island Resort Is Best For Families?
Hamilton Island is best for families with more activities to keep the children and adults entertained.
How many days do you need for a Whitsundays holiday?
3 Days for a quick visit
5 Days for a good visit
7 Days to explore all the best locations
Where should I stay for a Whitsundays holiday?
Based on reviews and 20 years of experience the top 3 I would recommend are. 
Big 4 Adventure Park (families)
Whitsunday Reflections (couples and familes)
Hamilton Island (good for everyone)
Why is the water so blue in the Whitsundays?
The azure hue (Blue colour) that captivates visitors in the Whitsundays can be attributed to a fascinating natural phenomenon. The presence of exceptionally fine sediment suspended within the region's waters plays a significant role in scattering sunlight as it spreads through the depths of the coral sea. This scattering effect, in turn, contributes to the distinctive shade of blue that has earned the Whitsundays its well-deserved reputation. As the sunlight interacts with these suspended particles, it undergoes a scattering process. The result is a mesmerizing display of vibrant, crystalline waters that have become an iconic hallmark of the Whitsundays' allure

Nath J
Hi, I'm Nath J, your go-to expert for everything Whitsundays Tourism. Since 2001, I've been immersed in this incredible destination, accumulating 22 years of industry experience. My journey has taken me from Operations Manager at Tallarook Sail and Dive to running my own businesses like Ripple Effect Online. I've given workshops on direct tourism bookings and even authored an ebook, Whitsunday Islands: A Journey through Paradise.
Why trust me? I hold certifications like "Whitsundays Tourism Hero" and "Respecting First Nations Cultural Protocols in Australia," both issued by the Queensland Tourism Industry Council. My work has garnered testimonials from tourism business around the region, praising my unique, genuine approach to tourism marketing.
Find me on Facebook and LinkedIn or drop me an email at info@nath-j.au.