Exploring the Wilderness of Molle Islands National Park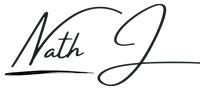 Molle Islands National Park is a stunning spot in the Whitsundays in Queensland. Easily accessed from Airlie Beach, the park is known for its wide range of wildlife, with activities such as camping, snorkelling, fishing and mountain biking.
Visitors must check and clean their equipment for pests to preserve its unique biodiversity before entering the island. The park is further enhanced by two less well-known islands, Planton and Denman, which provide private bush campsites.
With its many attractions, Molle Islands National Park is ideal for those who want to explore the wilderness and reconnect with nature.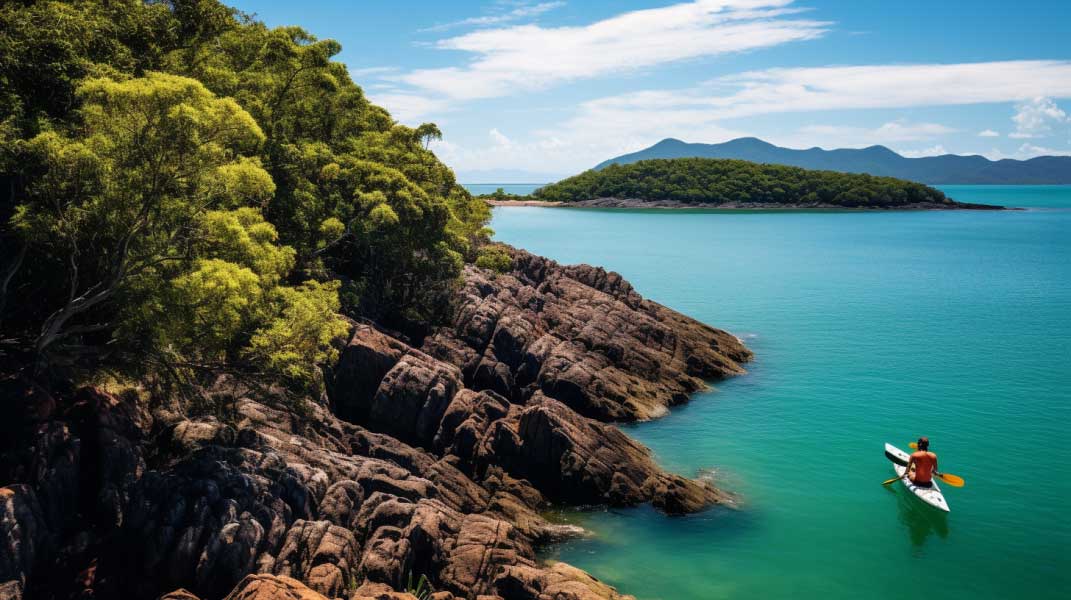 South Molle Island National Park Highlights
South Molle Island National Park offers many fun activities, like camping, hiking, mountain biking and snorkelling. It also has a fantastic array of wildlife, like jewel and orb weaver spiders, different kinds of birds, as well as brahminy kites and white-bellied sea eagles.
It's only five kilometres from Airlie Beach and has 10 kilometres of hiking and mountain biking tracks. To keep the unique ecosystems and biodiversity safe, it's essential to bring in pest control programs and work with park rangers, the local communities, and visitors.
The incredible wildlife on South Molle Island is a significant draw, as is the need for collaboration to keep the island free of pests. Camping on the island gives you access to the tracks and many fun activities for a fantastic experience.
Camping and Activities at South Molle Island
Campers can customise their experience by picking from two campgrounds within the park and five more on neighbouring islands.
South Molle Island offers a range of activities, including 10 kilometres of walking tracks and places to snorkel, mountain bike, swim and fish. The campsites have amenities such as picnic tables, shelters and toilets. Before engaging in fishing activities, check the zoning regulations. Stinger suits are recommended during the warmer months for protection against marine stingers.
Walking and mountain bike trails provide plenty of chances to explore, and the island's varied wildlife is a highlight for many visitors. By following biosecurity measures, the unique ecosystems and biodiversity of the islands can be preserved.
Lesser-Known Islands and Secret Tip
Have you ever wanted to have your island? Planton and Denman, two lesser-known isles on the Whitsundays' east side, can make your dream a reality.
With bush campsites available at a minimal fee, visitors can enjoy the seclusion these islands offer. The grounds are self-sufficient, with only a drop toilet provided, making them ideal for those wanting to escape it all. See the Molle Islands National Parks camping page for all the camping location details.
It's important to note that booking a campsite grants exclusive access to the entire island. For those looking for a more rustic camping experience, bush campsites can provide just that. They offer a great escape from the hustle and bustle of the mainland and a chance to connect with nature.
Protecting Molle Islands National Park
Biosecurity is essential for keeping the Molle Islands National Park free of pests. Pest control programs are implemented to manage and eliminate animals that could harm the islands' ecosystems.
Rangers, local people, and visitors must work together to keep the park free of pests. Guidelines can be found on how to care for the garden and protect its natural state and biodiversity.
All people in Queensland must do their part to reduce the risk of biosecurity threats. 
Where is Molle Islands National Park?
 Molle Island National Park is a protected area located in the Whitsunday Islands of Queensland, Australia.
How do I get to South Molle Island?
South Molle Island is easily accessible from Airlie Beach, which is only five kilometers away. To reach the island, visitors need to take a boat or water taxi.
What activities can I do on South Molle Island?
South Molle Island offers a variety of activities, including camping, bird watching, fishing, snorkeling, swimming, and hiking and biking.
Are there any rules for camping on South Molle Island?
Pets are not allowed in the national park and the campsites do not have power. Additionally, there are public moorings at Sandy Bay campground as part of a reef protection program.
.
Where can I find more information about South Molle Island?
For more information about Molle Islands National Park, visitors can visit the Queensland Parks website.

Nath J
Hi, I'm Nath J, your go-to expert for everything Whitsundays Tourism. Since 2001, I've been immersed in this incredible destination, accumulating 22 years of industry experience. My journey has taken me from Operations Manager at Tallarook Sail and Dive to running my own businesses like Ripple Effect Online. I've given workshops on direct tourism bookings and even authored an ebook, Whitsunday Islands: A Journey through Paradise.
Why trust me? I hold certifications like "Whitsundays Tourism Hero" and "Respecting First Nations Cultural Protocols in Australia," both issued by the Queensland Tourism Industry Council. My work has garnered testimonials from tourism business around the region, praising my unique, genuine approach to tourism marketing.
Find me on Facebook and LinkedIn or drop me an email at info@nath-j.au.