© Official Local Whitsundays Website
Queensland Australia
Located On Whitsunday Island
Hill Inlet Lookout 
South Whitehaven Lookout
Tours 
Camping
Whitehaven Beach is located on the eastern shore of Whitsunday Island on the Queensland Coast in Australia, this beach is made of 97 % pure silica white sands and crystal clear tropical waters. The beach itself is 7 kilometres long and is curved like a new moon. The North end has the famous Hill Inlet which pushes a sea river of sorts into the centre of the island. Each end has a stunning lookout that overlooks the Whitsunday Islands and Whitehaven Beach. And the best news ? no one lives on this island! 
Protected by the isolation of being 35 kilometres from the mainland and more importantly, the Great Barrier Reef marine park and Whitsunday National Parks this is one of the most desired tourism destinations in Australia.
Whitehaven Beach Visitor Information
Here you will find all the information you need to visit Whitehaven Beach
How To Get To Whitehaven Beach
As Whitehaven Beach is located on an Island (Whitsunday Island) there are only a few answers to the question "How To Get To Whitehaven Beach?"
Tour Boat
from half-day to full-day tours there are plenty of options for you. Please see our Whitehaven Beach Tours Page for a full list of available tours to book. Otherwise, see our top 3 choices below and why.
ZigZag Whitsundays Whitehaven Beach Day Tour visits the beach for over 2 hours and includes a guided walk to the south lookout and lunch on the beach. Also on this tour, you will visit Chalkies beach, which has the same sand as Whitehaven (Shhh local secret), Haslewood Island Lookout and 1 Snorkel location.
Why Choose ZigZag Whitsundays Tour? Fast boat, comfortable padded seats, 2 beaches, 2 lookouts, only 30 guests. The best overall reviews for the number of guests they take in the Whitsundays.
Thundercat Whitsundays visits the northern end of Whitehaven Beach, including Hill Inlet Lookout and 2 snorkel locations
Why Choose Thundercat Whitsundays Tour? Award-winning tourism business on state and national level for the last 3 years
Cruise Whitsundays Half-Day Tour visits south Whitehaven Beach and is perfect for guests who don't want in water activities and like a ferry ride with a bar and air-conditioning
Why Choose Cruise Whitsundays half-day Tour? a great way for guests tight on time or who just want to visit the beach on a ferryboat.
Plane or Helicopter
Flying to Whitehaven Beach is a great option and gives you stunning views of the reefs, islands and beaches. There are 3 options available
Scenic Flight – Fly Australia Charters have 70-minute scenic flights of Whitehaven Beach and the Great Barrier Reef (including Heart Reef). This company operates all over Australia and is a reputable operator in the region.
Helicopter – there are a few different options with Helicopter tours to Whitehaven Beach, including beach landings with time and a picnic on the beach. Some tours also include a flight over the great barrier reef.
Seaplane – these are a great option to view the beach and hill inlet from above, then land on the water and get time to explore the beach.
All 3 of these options are in full detail on our Whitehaven Beach Tours Page
Private Boat
Depending on the weather, most private boats can easily go to Whitehaven for the day. With 4 main boat ramps in Airlie Beach, it's easy to discover the Whitsunday islands and maybe get some fishing done as well.
The location of the 4 boat ramps is
VMR
Coral Sea Marina
Port Of Airlie
Shute Harbour
Before leaving, always check the latest marine weather on the bureau of metrology website. You will find the Whitsundays Mariner 3 Day Weather Here and also the Current weather observation for Hamilton Island here. It's a big ocean out there, so make sure you tell a friend your plan for the day and estimated return time. Also, make sure you have a radio on the boat and an emergency beacon as there is no phone signal once you pass through Whitsunday Passage.
All 4 of the above-listed boat ramps have spaces to set up trailer sailors and larger houseboats before departure.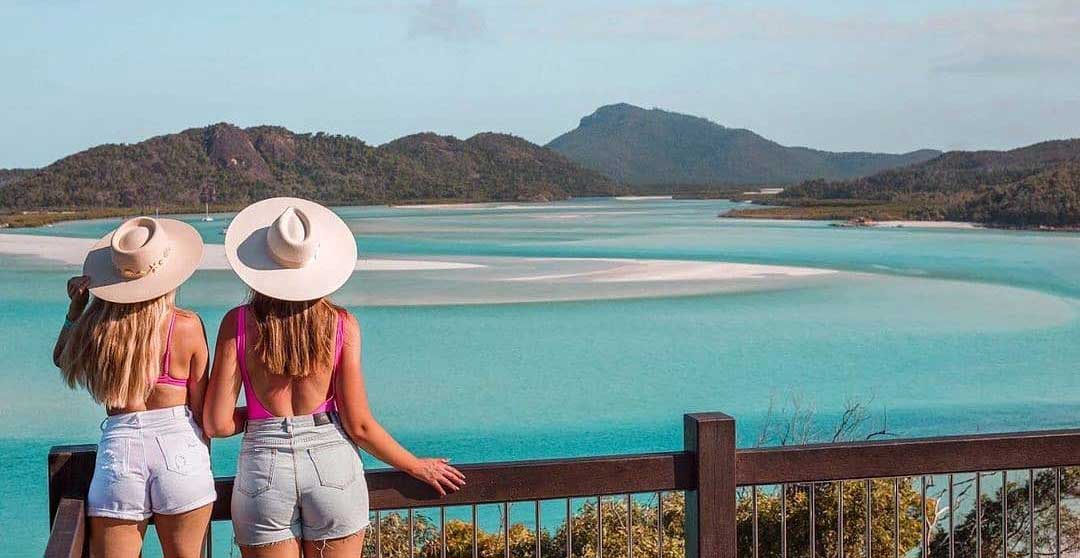 Whitsundays Best Attraction
Every year over 75 000 people visit by boat, seaplane or helicopter. It's not hard to see why so many people take this journey; the beach has pure white sand and crystal clear tropical waters making it a haven for any tourist visiting Whitehaven Beach Whitsunday Islands.
The beach has been in the top 10 awards for Tripadvisor's best Australia Beach for countless years running. In 2013 it hit the number one spot and has won plenty of other awards including, the world's most eco-friendly beach and Asia Pacific's #1 beach.
Most of these tours depart from Airlie Beach or Hamilton Island. Below we give you the best options on how to get to this beach, letting you discover the glory of this untouched tropical wilderness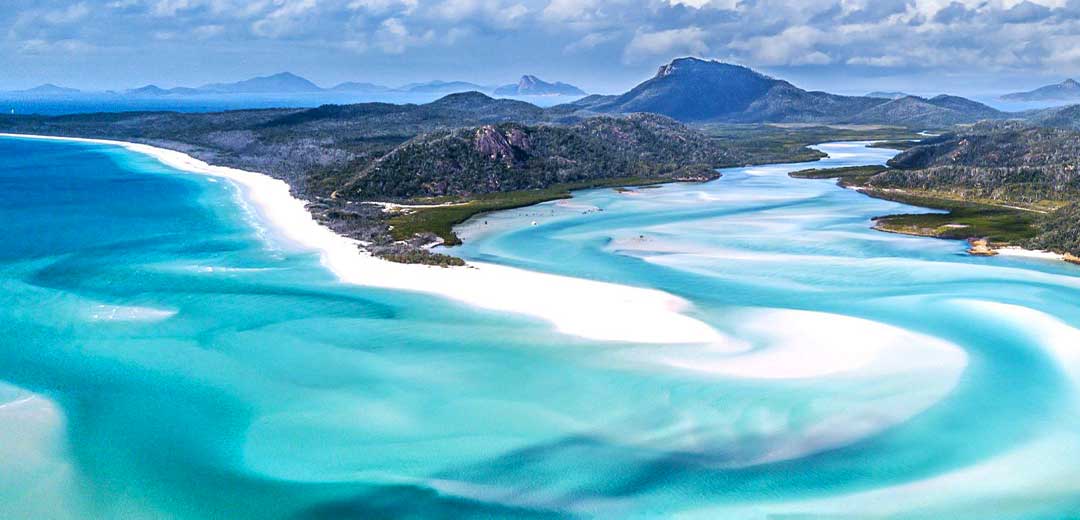 What is so special about Whitehaven Beach?
Whitehaven Beach is an untouched Whitsunday Islands National Park island beach situated off the east coast of Queensland, Australia. Located on the eastern side of Whitsunday Island, the beach faces north and away from the prevailing southeasterly wind known to the region 80% of the year.
Whitehaven Beach covers over seven kilometres in length and possesses soft white silica sand noted to be among the purest in the world.
From the moment you reach the beach, it doesn't take long to realise why so many tourists from around the world visit this tropical clear water, gentle seas Australian icon.
At the north end of Whitehaven Beach is Hill Inlet. This sand inlet is visually changed daily by the gentle tides, unleashing vibrant colours of stunning whites, yellows and greens. The lookout platforms at Tongue Point are the best location to view the entire Hill Inlet Whitehaven Beach and swirling sand formations.
South Whitehaven Beach is rich in crystal clear waters and has the best Lookout of Whitehaven Beach. Known as the South Lookout, this epic 150deg view includes the entire length of the sand plus wide views across Whitsunday Island back towards the mainland.
Unfortunately, you won't find any hotels on the protected island but a camping location is available at the south end of the beach you can learn more about this on our page Whitehaven Beach Camping Click here 
Whitehaven Beach sand is 98.7% pure silica which gives the unique colour and very fine grains (close to the texture of baking flour). This sand can only be found on one other beach in the Whitsundays, Chalkies beach situated on Haslewood Island (adjacent to Whitehaven Beach). No one has yet discovered where the sand came from or how it got to be here. Silica comes from quartz, but as no quartz is found in the area it still remains a mystery.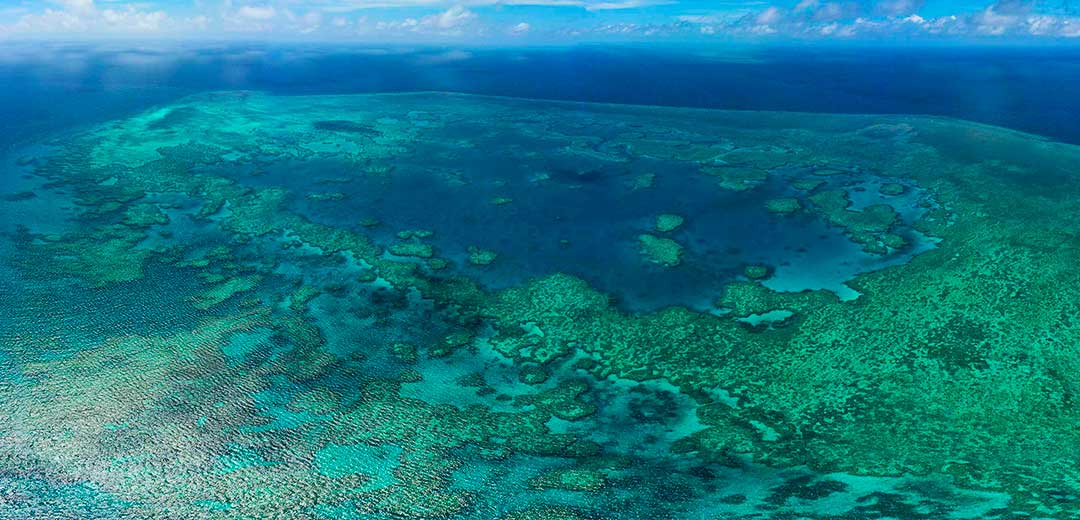 Marine And Island National Park
Great Barrier Reef Marine Park
The Whitsunday Islands are part of the Australian Federal Government, Great Barrier Reef Marine Park which is a whopping 344,400 km² in size.
This authority group is regulated by a collection of plans, regulations and legislation dating back to the Great Barrier Reef Marine Park act of 1975 and thereafter updates of 2019. These support the protection of the park and all wildlife in it.
The Whitsundays Islands are overflowing with coral bays packed with fish and aquatic life. The closest snorkelling spot to Whitehaven Beach is a 10-minute boat ride to Chailkies Beach where the northern end includes high-grade coral reefs and snorkelling experiences.
Great Barrier Reef 6 brief facts
1. It is the world's biggest reef ecosystem
2. 10% of the world's fish species call the Great Barrier Reef home.
3. The minimum age of the reef is 1 million years old (could be up to 20 million)
4. The area amounts to 3000 coral reefs, 600 islands, 300 coral cays and about 150 inshore islands
5. The reef system is bigger than the United Kingdom, Switzerland and Holland combined
6. The Great Barrier Reef can be seen from the international space station
When you travel to the Whitsunday Islands and Airlie Beach, we thoroughly recommend a scenic flight over the Great Barrier Reef and Heart Reef Whitehaven Beach. It is absolutely mind-blowing.
Whitsunday Island Whitehaven Beach Map
Whitehaven Beach Whitsunday Island, QLD 4802
Reviews From Whitehaven Beach Visitors
Stunning Video Of The Beach
Our Latest Regional Articles