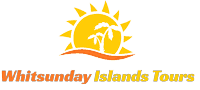 Location
Airlie Beach 
Whitsundays QLD 4802
Office hours
Mon – Sat 8:00 – 18:00
Sun – Closed
INT +61 405 408 388
AU- 0415 408 388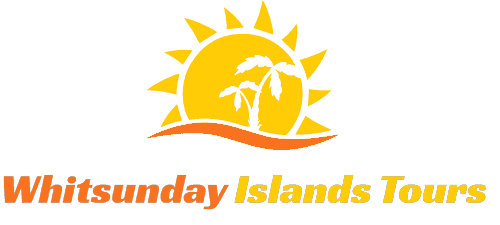 INT +61 405 408 388
AU- 0415 408 388
Explore This Iconic Holiday Destination
Whitehaven Beach Whitsunday Islands Australia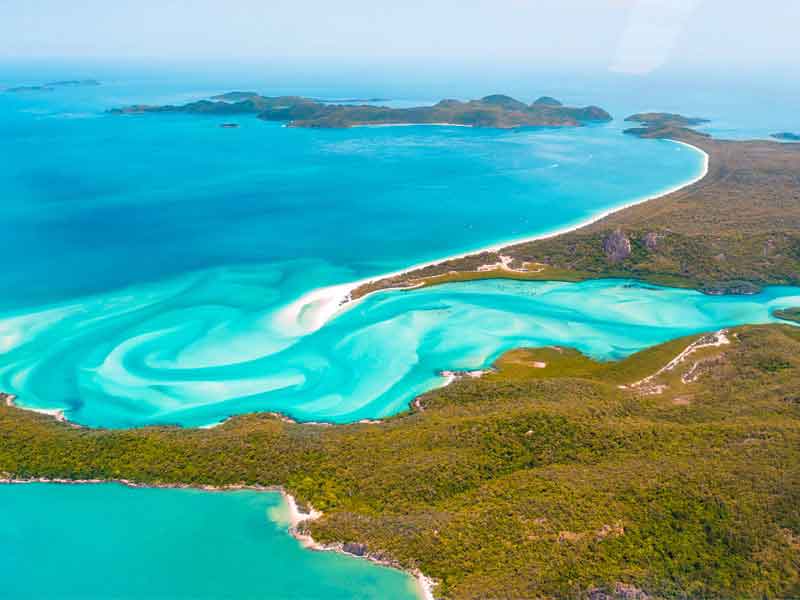 Whitehaven Beach is situated on the eastern side of Whitsunday Island in Queensland Australia. Stretching for 7km and made of 98% silica sand, this beach is one of Australia's most visited destinations.
Every year over 75 000 people visit by boat, seaplane or helicopter. It's not hard to see why so many people take this journey; the beach has pure white sand and crystal clear tropical waters making it a haven for any tourist.
Whitehaven Beach has been in the top 10 awards for Tripadvisor's best Australia Beach for countless years running. In 2013 it hit the number one spot and has won plenty of other awards including, the worlds most eco-friendly beach and Asia Pacifics #1 beach.
Most of these tours depart from Airlie Beach or Hamilton Island. Below we give you the best options on how to get to this beach, letting you discover the glory of this untouched tropical wilderness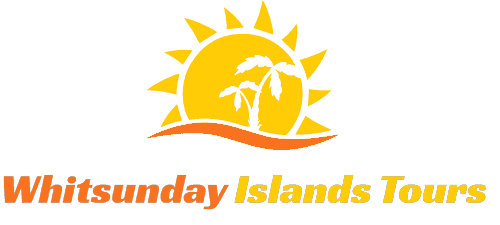 How To Get To Whitehaven Beach
Whitehaven Beach is around 45km from the mainland port of Airlie Beach. There are only two ways to get to this iconic location, by water or air. So you will need to choose how you wish to travel. Let's look at the benefits of both
Travel By Boat
Half Day Tour – these are operated by large ferries
Full Day Tour by fast boat – these typically include around 2 hours on the beach and one or two snorkel locations. Generally provided in the cost are lunch and snorkel equipment.
Overnight Sailing Tour – there are options for two days one night to three days two nights, these sailing tours will visit Whitehaven Beach and at least three snorkel locations. Most have dorm and private room options, and there are tours for backpackers, families and couples.
 Travel By Air
Air Whitsundays – has a variety of scenic flights on seaplanes, some include water landing tours, these include landings at Whitehaven Beach and the Outer Great Barrier reef, you can see more details below
Gsl Aviation– If Helicopters are for you, this company lands on the silica sand and also has a scenic flight over the reef, or you can combine them both!
ZigZag Whitsundays
1 Day Tour
Thundercat Whitsundays
1 Day Tour
Big Fury Whitsundays
1 Day Tour
Freight Train Whitsundays
2 Day 1 Night Tour
Avatar Whitsundays
2 Day 2 Night Tour
Whitsundays and Airlie Beach Scenic Fights and Combos
Air Whitsundays
Whitehaven Beach Landing
Book A Tour To Whitehaven Beach
One Beach Different Landing Locations
Whilst the beach has the same qualities in the middle, it has vast differences at each end. Let's explore Whitehaven Beach in more detail and give you the information needed to make your next visit the best it can be.
The Northern Half Of The Beach
The North end has the famous Hill Inlet Lookout. You can access this by Tounge bay on the north end of the long spit you see in the pictures. At this location, you will locate a walking track that will take you about 15 – 20 minutes to reach the lookout. During the walk, you will pass through the Australian bush, and you always have a chance of seeing some wildlife.
As you reach the top, from out of nowhere appears the 7km long wonder of this Top 10 Beach, as you look west you will see the famous swirling sands of Hill Inlet as the wind far up a river like a channel into the mountains that make up the island.
From here you can take a 10-minute walk down to Bettys Beach. While this is technically not Whitehaven Beach, it has all the same properties including the silica sand. Why someone named this a different beach when its adjoined to Whitehaven is beyond us.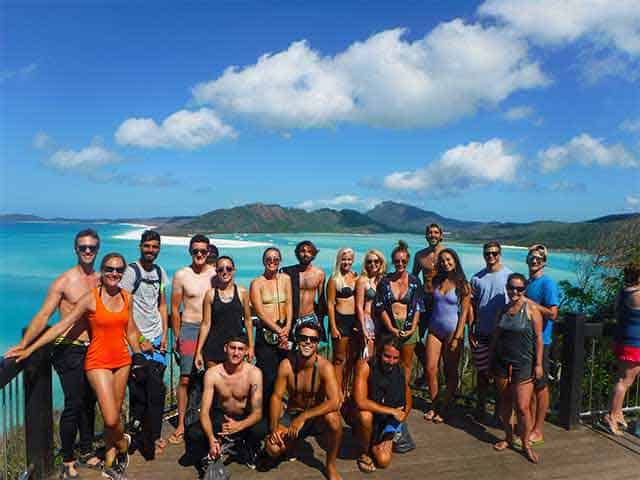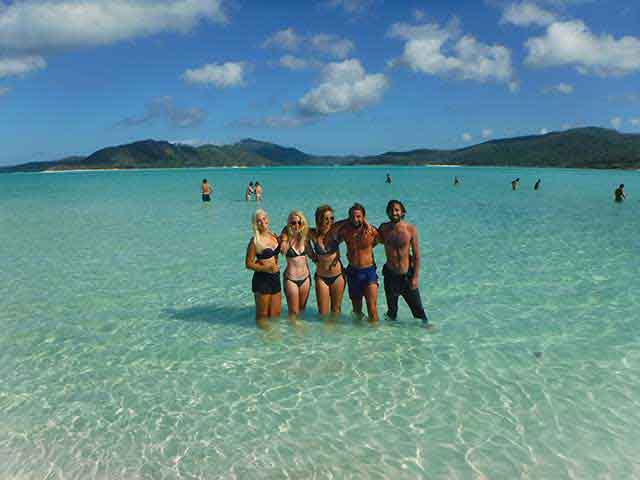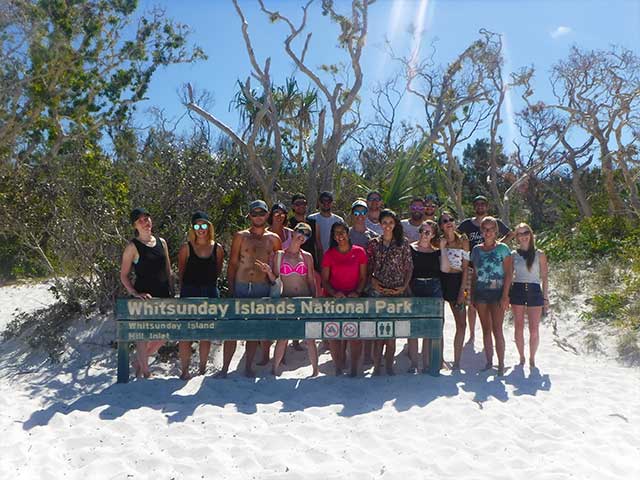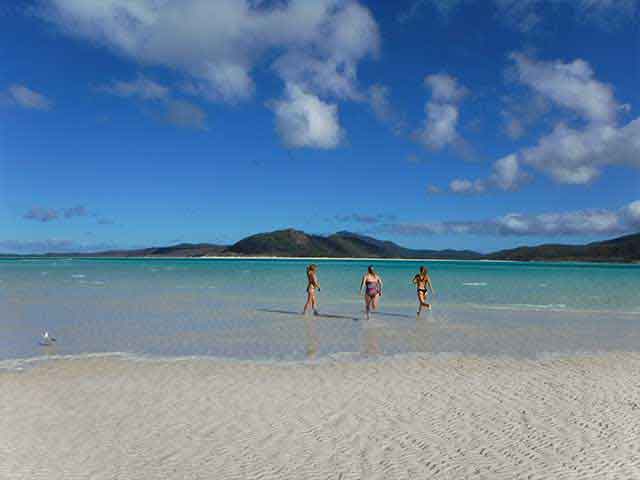 The Southern Half Of The Beach
The South end of Whitehaven beach is sheltered from the prevailing southerly winds and usually is flat calm. Many tours visit this end of the beach as it has BBQ areas, toilets and lots of room to explore
With a new lookout opened in 2017, the south end has become more popular with a short walk to a fantastic lookout of the Hazelwood Islands group. If you have the time, this walk continues across Whitsunday Island to Chance bay with views of Hamilton Island Resort.
As waters are above 22deg all year round, swimming is always an option along the beach. Stinger suits will be needed during the summer months and will protect from any jellyfish.
There is also a camping area here. Spaces are limited, and you will need to book early. see our blurb below to help you camp on Whitehaven Beach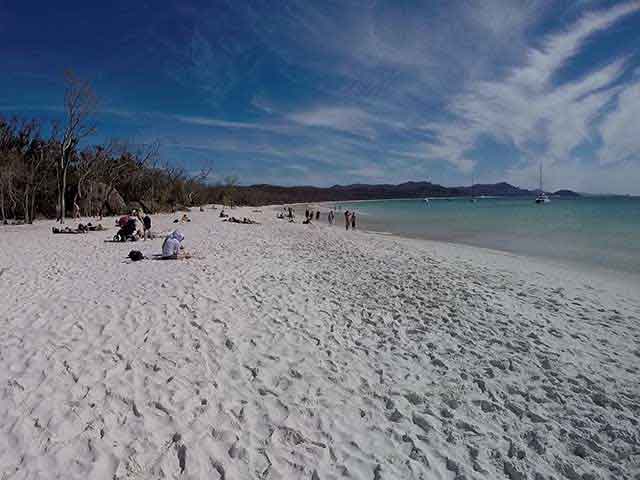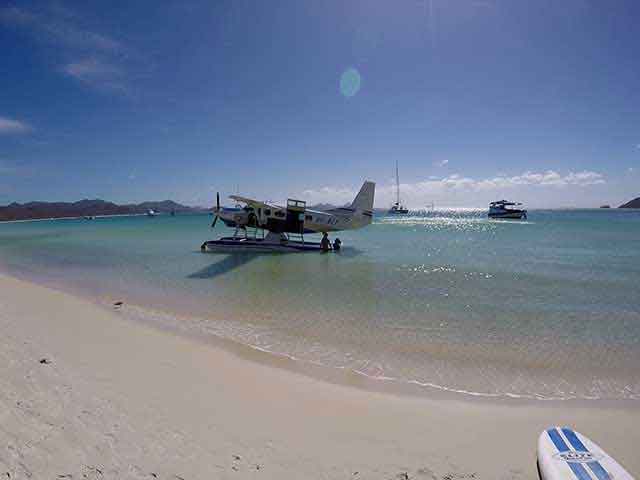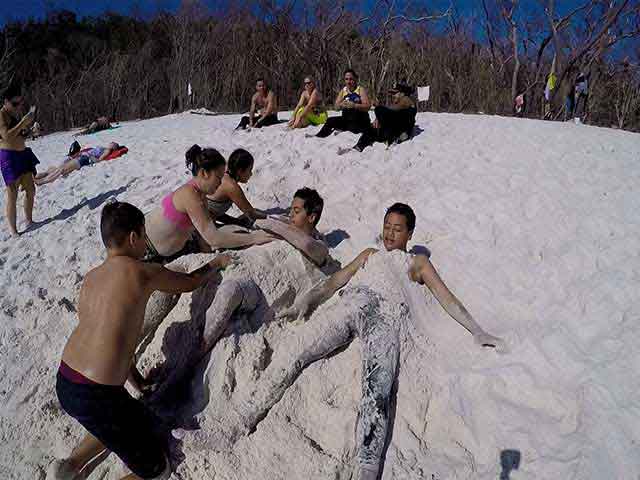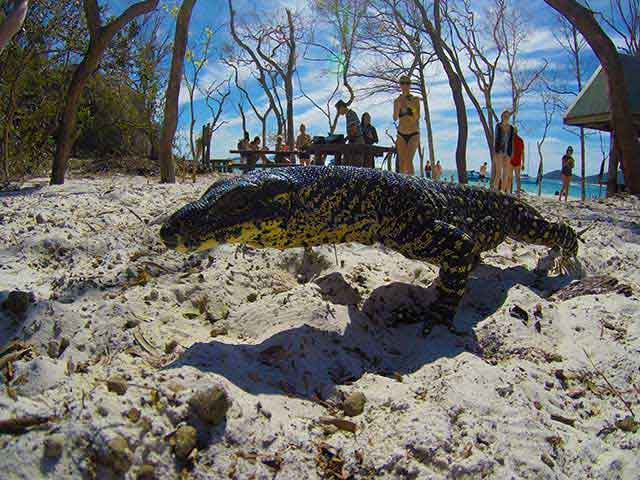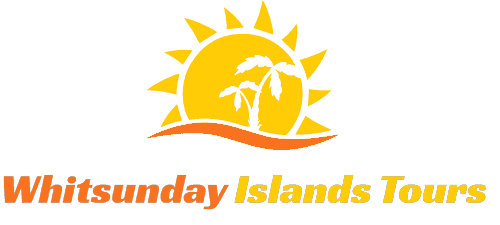 Camping And What You Need 
The Southern end of the beach has a dedicated camping location. Among vine forests and eucalyptus woodland around 20 meters from the beach, the Campsites have large areas for your tents.
There are 7 designated areas to place your tent amongst the trees and the area is soft enough for tent pegs. With a maximum capacity of only 36 campers, you will have the beach mostly to yourselves after the tours leave. The facilities include hybrid toilets and covered picnic tables. No fires or generators are allowed in the area.
Although rangers make regular patrols, mostly there is no one on the site. You must be responsible for your own safety.
Please take time packing and remember to bring:
Ample food and water, plus extra just in case. No islands have fresh water. Make sure you have enough water for drinking, cooking, washing and bathing. Allow for six litres per person per day.
A gas stove for cooking. Fires are not allowed.
A first aid kit, vinegar for treating stings from Jellyfish
Reliable torches, AM/FM radio and VHF radio.
Dehydrated food and long life food
Proper food containers plus bags for rubbish
Camping gear.
Sunscreen and insect repellent.
If you do not have your own boat, you will need to source a ride to camp at this iconic destination. Scamper is one of the only companies to do this. They have a small barge that is perfect for the transfers you can find all of there information here at Whitsundays Camping 
You will also need to book your permits for the nights you stay and display the ticket on your tent. To pre-book your campsite at Whitehaven Beach south end ( which is essential), please see the booking page at the Department Of National Parks Here
Camping at Whitehaven Beach is a one in a lifetime experience for most people, and we highly recommend at least two nights to discover the area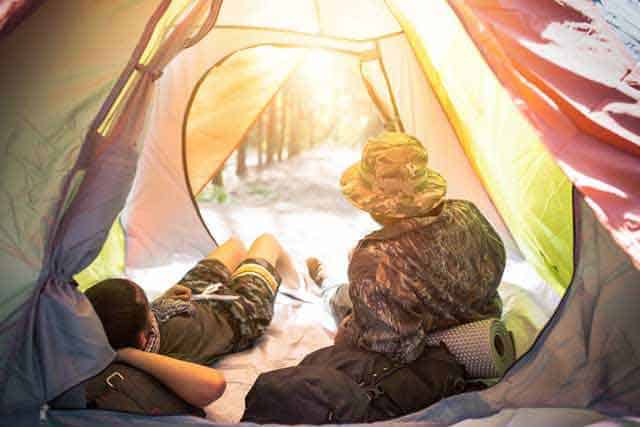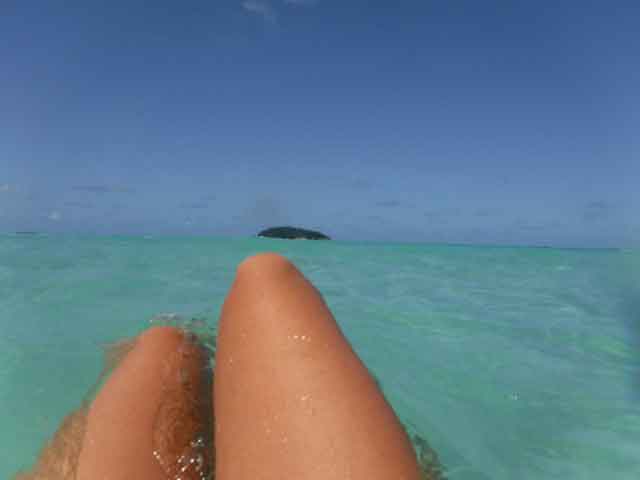 History Of The Whitsunday Islands And The Top 10 Beach
"I'd like to begin by acknowledging the Traditional Owners of the land on which we talk about today. I would also like to pay my respects to Elders past and present." Nathan.
Firstly the Whitsunday Islands were inhabited by the local Ngaro People; they were a seafaring community that populated the Whitsunday Islands and coastal waters. It was thought, this was one of the only Aboriginal tribes in Australia that lived as a maritime community.
The Ngaro People were known for their three-piece canoes (winta) crafted from ironbark trees. Their diet consisted of sea turtles and fish as well as flying foxes and local berries and fruits. Records show the Ngaro also hunted sea mammals like small whales from these canoes. Making this possible was their barbed harpoons that were thrown from their kayaks. 
By 1870 Warfare and disease along with the Native Police Corps made their lives extremely difficult, their final downfall came when they were removed by force to Palm Island and Brampton Island to work in timber mills.
In 1770  Captain James Cook on the HMS Endeavour was the first European to discover the Whitsunday Islands by sailing through the Whitsundays passage. Captain Cook made particular note of the outrigger canoes used by the local Ngaro people. During his time Captain Cook made essential discoveries and named islands and bays. Further North of the Whitsundays, the HMS Endeavour, ran aground on a coral week and had to limp to a coastal river for a repair that took seven weeks.
It took around 100 years for the first European settlers to arrive in the area, they were meet by stiff opposition from the local Ngaro people.during the next 50 -60 years the islands were mainly used for sheep farming and a few small timber mills.
Whitehaven Beach was discovered in 1879 by Staff Commander EP Bedwell, but it wasn't until the late 1900s did it become a popular tourist attraction. Hence the beach is relatively untouched by history leaving us with a destination that has looked this way for thousands of years
We are a local Whitsundays family passionate about sharing our home . 
Whitsunday Islands Tours
Airlie Beach