Hamilton Island Whitsundays
Hamilton Island is a famous resort island in the Whitsundays Island Chain, Queensland, Australia.
It is the most significantly populated island and a popular tourism destination for Australians and international guests all year round. The island is made up of different types of resorts, apartments and holiday homes. Being the closest resort to Whitehaven Beach it's just a short 30-minute trip to our iconic beach.
When is the best time to Visit Hamilton Island?
April to November is the best time to visit to avoid the humidity, temperatures are normally around 25 to 30 deg and winds generally are from the south
December To March is the wet season (some years) generally the humidity is very high, with some good rain periods, and winds tend more northerly during this time.
Being a massive tourist drawcard there is plenty of things to do in the Great Barrier Marine Park and here are our top 10 things to do below
1. Take a day tour of Whitehaven Beach
2. Take a day tour of the outer Great Barrier Reef with Cruise Whitsundays
3. Scenic Flight over the Whitsunday Whitehaven Beach and Heart Reef.
4.  Hire a golf buggy and explore the island
5. Play golf on dent island
6. Hike to Passage Peak
7. Watersports at Catseye Beach, sailing, canoeing etc
8. Snorkelling Tours
9. Take a Whitsundays Day Tour to the islands in the marine park
10. Take a jetski tour 
11. pamper yourself with a massage
12. Enjoy the many restaurants 
If you staying on Hamilton Island everything is within walking distance, however, if you hate walking the below transports are available
Golf Buggy Hire
Shuttle buses
Bicycles
Places To Stay On Hamilton Island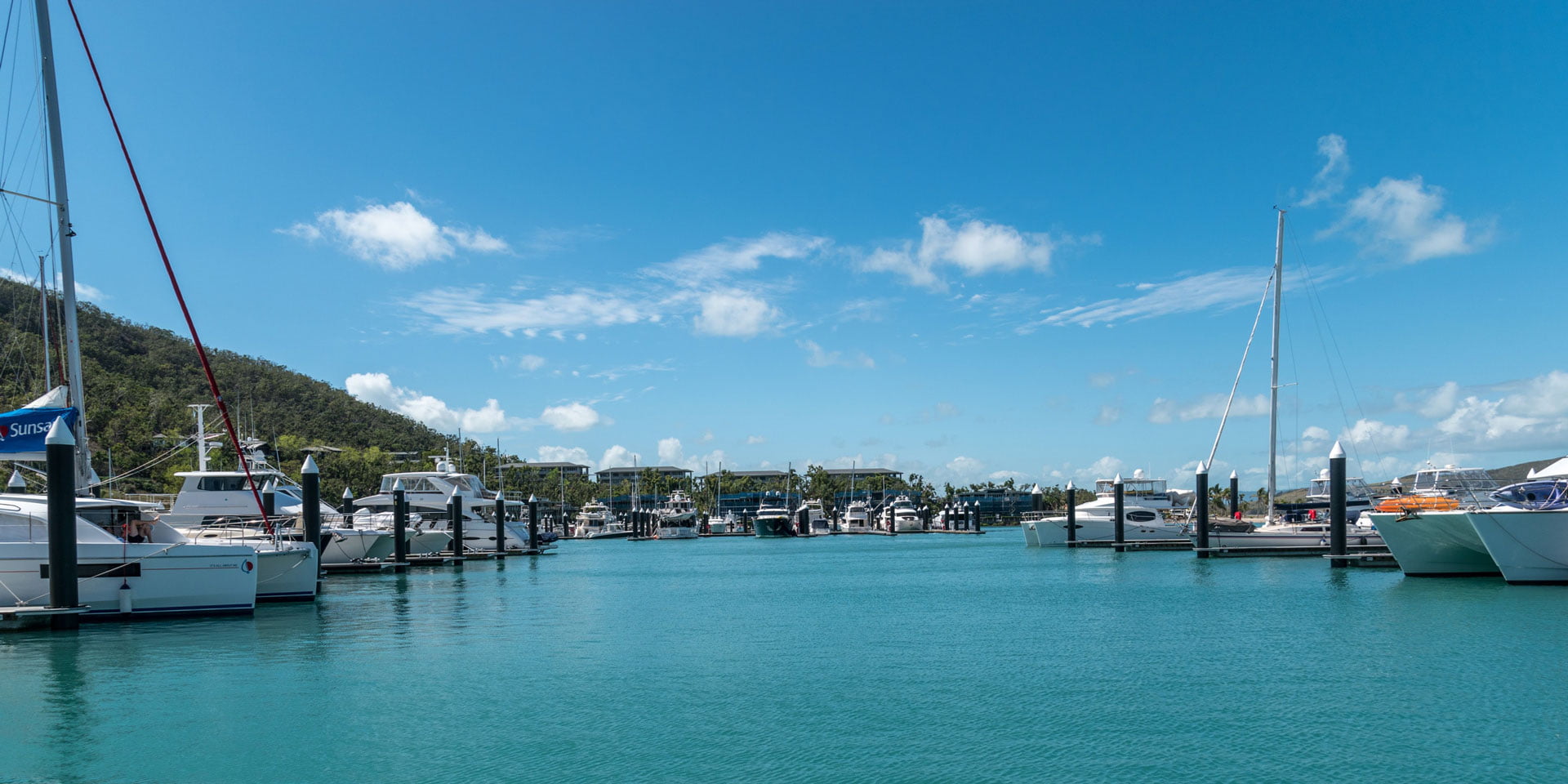 The island has a vast quantity of accommodation types, from the resort to apartments, hotels, holiday homes and 5-star luxury. In fact, currently, there are 108 different accommodations places listed on the island. To see all of your accommodation choices click the button below or enter your dates in the interactive map and see what's available 
If you staying on Hamilton Island there are plenty of places to drink (remember this is Australia) and kick up your heels after sunset, these include 
Captain Club
Yacht club (formal)
Reef Lounge
Resort pool swim up bar
Verandah Bar 
Plus loads more