Property Information
Name:

Whitsunday Reflections

Location:

25 Horizons Way, 4802 Airlie Beach, Australia

Booking.com Guest Review Rating

: 9.2 (Superb)

Property Type:

Self Contained Holiday Apartments

Available Holiday Apartments:

1, 2, and 3 bedrooms

Facilities:

Outdoor swimming pool, free WiFi, balcony, garden, kitchen, parking, sea view
Whitsunday Reflections, a luxury apartment complex in Airlie Beach, Australia, has been highly acclaimed by guests worldwide. This property boasts a location rating of 9.2 and an overall score of 9.2 based on 761 reviews. Amenities include free Wi-Fi with a rating of 8.4, spacious apartments ideal for families, close proximity to local shops and restaurants, incredible views, and tours and activities to notable tourist destinations such as the Whitsunday Islands and Whitehaven Beach.
Situated atop a hill overlooking the idyllic Airlie Beach village and the Coral Sea, Whitsunday Reflections offers breathtaking ocean views that guests have praised highly. The luxury holiday apartments provide 1-, 2-, and 3-bedroom self-contained apartments complete with amenities like flat-screen TV, DVD player, washing machine, dryer, and fully equipped kitchens; some all apartments offer balconies for enhanced viewing pleasure. Additional features include an outdoor pool, hot tub, free on-site parking, plus the option to organize activities such as fishing or snorkelling upon request.
Accommodation Details at Whitsunday Reflections
Highlights
Located in the heart of Airlie Beach
Panoramic Coral Sea views from a hilltop position
1 km from restaurants and shops
Outdoor pool and hot tub
Self-contained apartments with flat-screen TV, DVD player, washing machine, dryer, fully equipped kitchen
Free unlimited WiFi
Tour desk for arranging excursions to Whitsunday Islands, Whitehaven Beach, Great Barrier Reef
Activities: fishing, diving, snorkeling
Nearest airport: Proserpine Airport (38 km)
Amenities
– Outdoor swimming pool
– Free WiFi
– Free Parking
– Airport shuttle
– Non-smoking rooms
– 24-hour front desk
– Dining area
– Sofa
– Flat-screen TV
– Radio
– Kitchen with stove, oven, microwave, dishwasher, refrigerator, kitchenware
– Washing machine
– Private bathroom with bath or shower, free toiletries, hairdryer
– Outdoor furniture
– Balcony
– Garden
– Shallow end in the pool
– Sun loungers or beach chairs
– Sun umbrellas
– Air conditioning
– Heating
– Safety features: Smoke alarms
– Languages spoken: English
– Sustainable initiatives for environmentally friendly travel
Accommodation Types
1. One-Bedroom Apartment with Ocean View
– Bed: 1  King bed
2. Two-Bedroom Apartment with Ocean View
– Bedroom 1: 1 King bed
– Bedroom 2: 1 large double bed
3. Three-Bedroom Apartment with Ocean View
– Bedroom 1: 2 single beds
– Bedroom 2: 1 King bed
– Bedroom 3: 1 large double bed
4. One-Bedroom Apartment with Garden View
– Bed: 1 king bed
5. Two-Bedroom Apartment with Garden View
– Bedroom 1: 1 king bed
– Bedroom 2: 1 large double bed
Guest Review Scores Breakdown
These ratings are current on on booking.com as of 21st August 2023
Staff Rating: 9.4
Facilities Rating: 9.3
Cleanliness Rating: 9.5
Comfort Rating: 9.5
Value for Money Rating: 9.0
Location Rating: 9.2
Free WiFi Rating: 8.4
High score for Airlie Beach
Check In / Check Out Times
The check-in time is from 14:00.
Check-Out time is up until 10:00.
Guests are required to present a photo identification and credit card during check-in.
It is necessary to inform the property in advance about the expected arrival time.
Special Requests can be made through the provided booking form or by directly contacting the property.
More Things To Know
Cancellation and Prepayment
– The policies for cancellation and prepayment may vary depending on the type of accommodation. Please enter your stay dates and review the conditions of your selected room.
Damage Deposit
– Upon arrival, a damage deposit of AUD 200 is required.
– This deposit will be collected via credit card.
– Reimbursement of this deposit will be processed within 14 days after check-out, subject to a property inspection.
– The refund will be credited back to the original credit card used for payment.
Children and Beds
– Children of all ages are welcome at the property.
– Additional beds or cribs can be requested as needed.
– The maximum capacity for extra beds/cribs in a room depends on the room type.
Hot Tub and Swimming Pool
– The hot tub/jacuzzi and swimming pool may occasionally close for maintenance purposes.
– Guests should verify specific closure dates with the property prior to their visit.
Smoking and Non-Smoking Policy
– Smoking is strictly prohibited in both rooms and public areas of the property.
Pets
– Regrettably, pets are not allowed at this establishment.
Noise Etiquette
– Out of respect for fellow guests, it is important to maintain reasonable noise levels, especially during designated quiet hours.
Sustainable Initiatives
-The management has implemented various sustainable practices to promote environmentally friendly travel options.
Please note that these house rules are general guidelines that may be subject to change. It is advisable to contact the property directly for the most up-to-date and specific information regarding house rules during your stay.
Whitsunday Reflections Location On Map
Does Whitsunday Reflections have a pool?
Yes, the apartments have a communal pool within the accommodation complex.
Does Whitsunday Reflections have a balcony?
Yes, all holiday apartments at Whitsunday Reflections have private balconies with outdoor furniture provided. 
How many bedrooms does Whitsunday Reflections have?
At Whitsunday Reflections, guests can select from various accommodation options, subject to availability. These options include:
One bedroom
Two bedrooms
Three bedrooms
Is there a hot tub at Whitsunday Reflections?
Yes, there is a hot tub available for use at Whitsunday Reflections, it is located by the pool.
Is there carparking at the apartments?
There is 1 carpark per apartment available and is free of charge.
 Activities and Information For Airlie Beach For Your Stay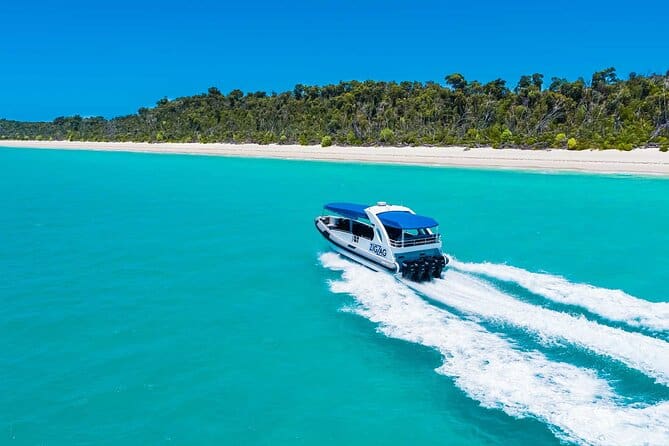 Whitehaven Beach Tours
See the range of Whitehaven Beach Tours departing from Airlie Beach during your holiday.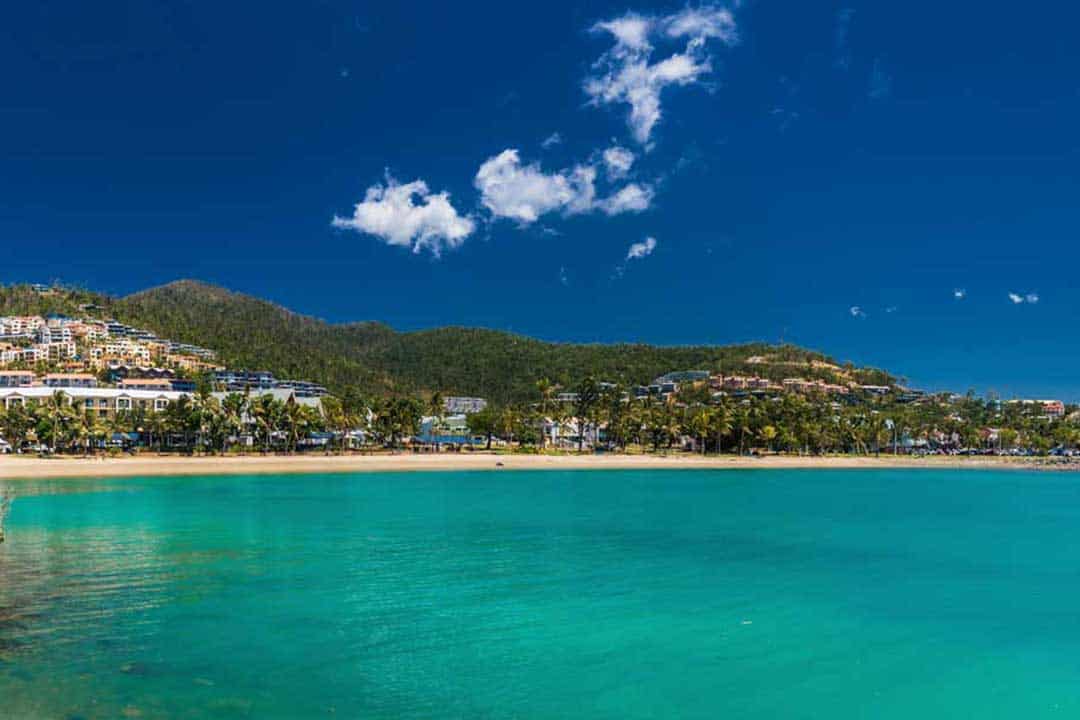 Holiday Guide To Airlie Beach
See my holiday guide to Airlie Beach, including my top things to do, nightlife, fishing spots and loads more.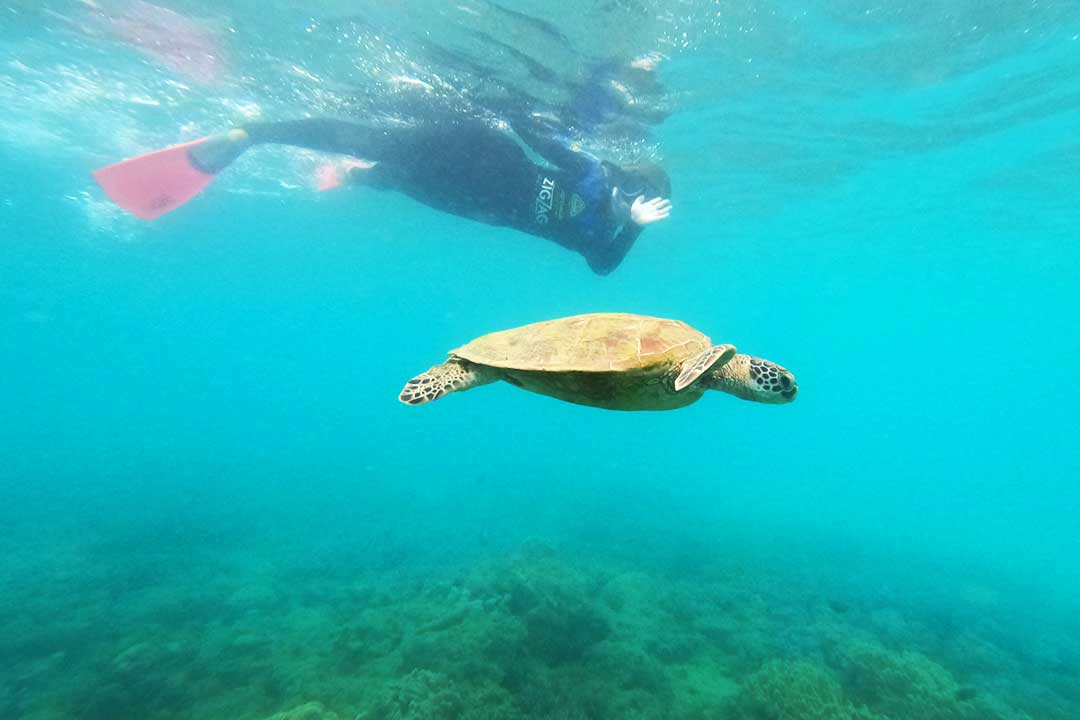 Airlie Beach Activities
There are loads of Airlie Beach activities for you to enjoy on your holiday. From free to paid activities we have listed the best.

Nath J
Hi, I'm Nath J, your go-to expert for everything Whitsundays Tourism. Since 2001, I've been immersed in this incredible destination, accumulating 22 years of industry experience. My journey has taken me from Operations Manager at Tallarook Sail and Dive to running my own businesses like Ripple Effect Online. I've given workshops on direct tourism bookings and even authored an ebook, Whitsunday Islands: A Journey through Paradise.
Why trust me? I hold certifications like "Whitsundays Tourism Hero" and "Respecting First Nations Cultural Protocols in Australia," both issued by the Queensland Tourism Industry Council. My work has garnered testimonials from tourism business around the region, praising my unique, genuine approach to tourism marketing.
Find me on Facebook and LinkedIn or drop me an email at info@nath-j.au.