Planning Your Great Barrier Reef Visit
© Official Local Whitsundays Website
Welcome to one of the most beautiful places on earth – the Great Barrier Reef Marine Park! It's a place of awe and wonder, where you can explore some of the world's most spectacular coral reefs. With so much to see and do, it's important to plan your visit carefully to make sure you don't miss out on any of its incredible sights. Here are some tips for planning your trip so that you have an unforgettable experience at this natural wonder.
If you're anything like me, then when you think about visiting the Great Barrier Reef Marine Park there's a feeling of excitement that rises up inside. You imagine swimming through colorful fish-filled waters or posing for pictures with sea turtles in their natural habitat. But before all those great experiences can happen, there needs to be some planning involved. Taking into account things like transportation, budgeting, accommodation options and activities will ensure that your visit is as enjoyable as possible.
The first step in making sure your visit goes smoothly is doing research ahead of time – find out what access points are available from Cairns and Airlie Beach  (Two places that offer tours closest to the reef) and which ones offer the best views. Next, consider how long you want to stay; if it's just for a day-trip or longer maybe overnight or multiple nights? Then look into booking accommodation accordingly. Once these basics are sorted out, you'll be ready to start exploring this unique destination!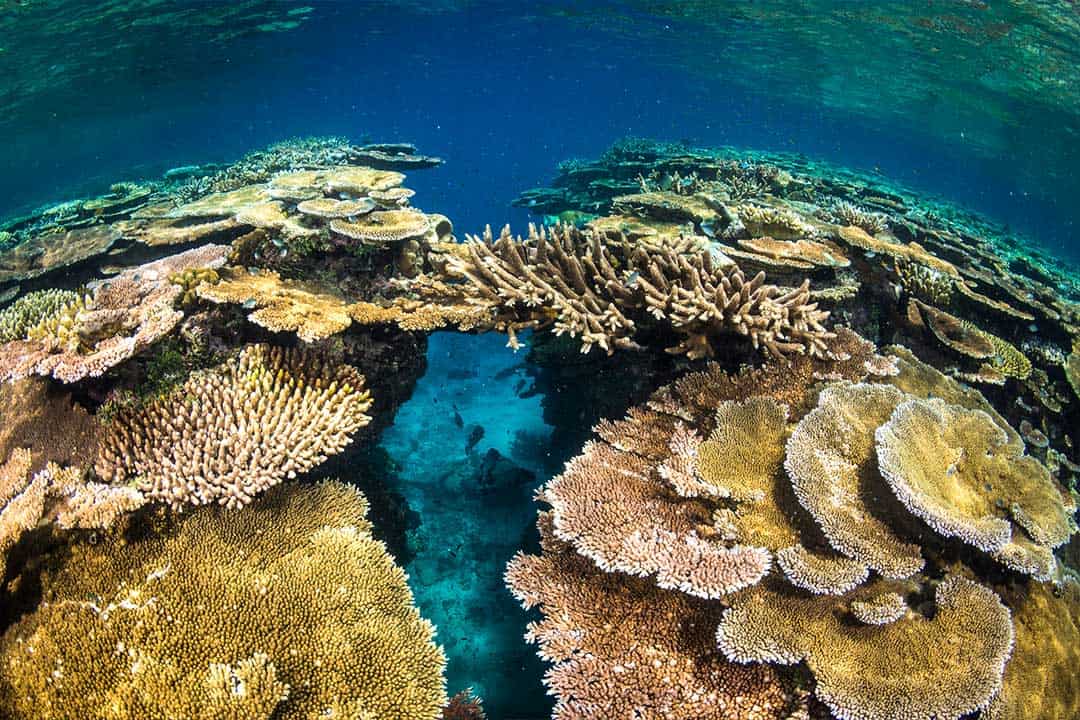 If you're looking for the adventure of a lifetime, then Airlie Beach Tours to the Great Barrier Reef Marine Park have got your name written all over them! From Diving And Snorkeling In The Great Barrier Reef Marine Park with tropical fish and sea turtles to scuba diving among corals brimming with colourful marine life – these tours are an absolute must. The beauty of this incredible natural wonder will take your breath away!
Airlie Beach is the perfect spot to begin your journey through the reef. Its stunning beaches, tropical Whitsunday Islands and warm waters, plus a vibrant nightlife make it one of Australia's most popular tourist destinations. Whether it's a day trip or an overnight trip there are plenty of great barrier reef marine park tours available that cater to both experienced snorkellers and those just starting out. You can explore the coral gardens by boat or even go on guided snorkel safaris for a unique underwater experience. No matter what type of excursion you choose, you won't regret taking the plunge into this beautiful aquatic playground!
Below are options from Airlie Beach on Viator and Tripadvisors Website, these tour options have live availability and bookings connected to the operators booking system and most have a Book Now Pay Later option:)
If you're planning a visit to the Great Barrier Reef Marine Park, Cairns is an ideal spot to start your journey. From here, you can enjoy some of the best tours and great views that Queensland has to offer.
Cairns offers plenty of options for exploring the reef, from boat trips and snorkeling excursions to helicopter rides over the area. There are also a range of activities available on land such as hiking and cultural experiences with local Aboriginal people. Here are some tips to help make your tour unforgettable:
1. Research different tour companies – Look into reviews and safety ratings before booking a tour so that you have peace of mind when out on the water.
2. Pack equipment – Make sure you bring everything you need including sunscreen, hats, towels and swimwear if needed!
3. Get there early – Arriving at least 15 minutes before departure will ensure that everyone is ready in time for their adventure.
4. Don't forget your camera – Capture memories with photos or videos of all the amazing sights you'll see during your Cairns reef tour!
The beauty of this region never ceases to amaze visitors – it's no wonder why millions flock each year to marvel at its wonders! Whether you choose a fast-paced speedboat ride or something more leisurely like sailing or kayaking, making the most of this unique marine environment is an incredible experience not soon forgotten!
Below are options from Cairns on Viator and Tripadvisors Website, these tour options have live availability and bookings connected to the operator booking system and most have a Book Now Pay Later option:)
What To Take On Tours To The Reef
Once you've booked your tour from Airlie Beach or Cairns it's time to start planning what to bring with you. A few essentials including necessities of hats sunglasses and sunscreen.
What I recommend to take on any boat tour
Small day pack
Sunglasses
Hat
Full water bottle
Towel
Swimmers
Changes of clothes
Windproof jacket
Waterproof camera or phone.
A small day pack is important, make sure it's small and soft (not hard cases) as boats don't have a lot of storage space.
So there are some key things to keep in mind when preparing for your trip to the Great Barrier Reef Marine Park: make sure you have proper snorkelling gear and plenty of sunscreen! With these two must-haves in tow, you're ready for an adventure like no other!
Planning Your Great Barrier Reef Visit With Accommodation 
It is said that the Great Barrier Reef Marine Park provides visitors with a glimpse into another world, and there is no better way to see that than at night. With this in mind, it's not surprising there are not many options to sleep on the great barrier reef as it requires a special permit that has to pass rigorous tests and certifications.
There are also liveaboard boats available so that you can explore the underwater wonders around the coral reefs during your stay! Whatever option you choose, you'll be sure to have a memorable time while visiting this breathtaking marine park.
Below are options from Cairns and Airlie Beach For accommodation on the Great Barrier Reef on Viator and Tripadvisors Website, these options have live availability and bookings connected to the operator booking system and most have a Book Now Pay Later option:)
Staying At An Island Resort In The Marine Park
The resorts located within the marine park provide many amenities that will make your stay comfortable, including access to private beaches, pools, bars, restaurants, spas, and more. These resorts also offer activities such as kayaking, snorkelling, glass-bottomed boat rides and fishing trips. You'll have plenty of opportunities to experience the natural wonders of the reef while enjoying luxurious accommodations.
Here is a list of Island Resorts In The Great Barrier Reef Marine Park.
Hamilton Island
Lizard Island
Heron Island
Daydream Island
Hayman Island
Orpheus Island
Bedarra Island
Green Island
Lady Elliot Island
Wilson Island
Dunk Island Resort
Staying at an island resort in the marine park offers something truly special: a chance to be surrounded by nature without sacrificing any comforts. Whether you're looking for relaxation or adventure, there's something here for everyone! So why not book your stay today and start planning your unforgettable visit!

Nath J
Hi, I'm Nath J, your go-to expert for everything Whitsundays Tourism. Since 2001, I've been immersed in this incredible destination, accumulating 22 years of industry experience. My journey has taken me from Operations Manager at Tallarook Sail and Dive to running my own businesses like Ripple Effect Online. I've given workshops on direct tourism bookings and even authored an ebook, Whitsunday Islands: A Journey through Paradise.
Why trust me? I hold certifications like "Whitsundays Tourism Hero" and "Respecting First Nations Cultural Protocols in Australia," both issued by the Queensland Tourism Industry Council. My work has garnered testimonials from tourism business around the region, praising my unique, genuine approach to tourism marketing.
Find me on Facebook and LinkedIn or drop me an email at info@nath-j.au.