Great Barrier Reef Festival 
Event Dates – 3rd – 6th August 2023

The Great Barrier Reef Festival is an annual celebration of the natural wonder that is the Great Barrier Reef, located at the heart of the Whitsundays. This festival is a unique opportunity for locals and visitors alike to come together and celebrate the beauty and importance of the reef while promoting its conservation and protection.
With a variety of events and experiences, the festival offers something for everyone, from live music to street parties and family fun days.
The festival is not only a celebration but also a call to action. It relies on the support and participation of the local community to promote the reef's conservation and protection. The festival provides opportunities for volunteering and sponsorship, connecting the reef to the shore and celebrating the unique coastal lifestyle of the Whitsundays.
By joining the Great Barrier Reef Festival, we can all play a role in protecting this natural wonder for future generations while having fun and enjoying the vibrant community spirit of the Whitsundays.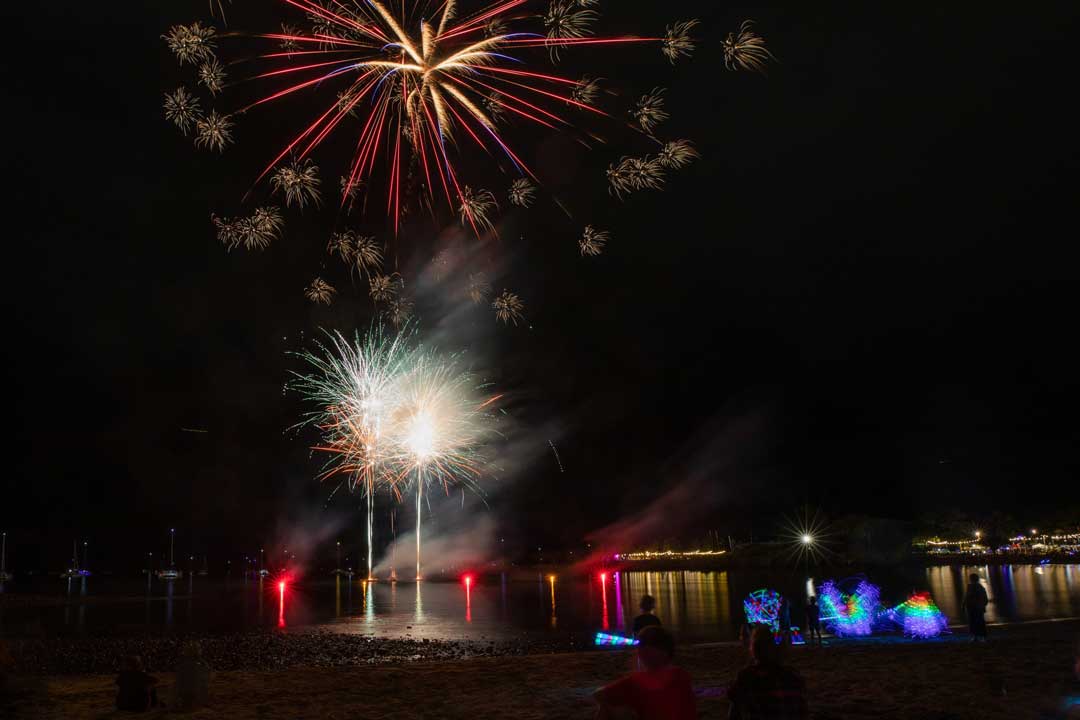 Festival Events and Experiences
The Great Barrier Reef Festival offers many events and experiences catering to all interests and ages. One of the festival's highlights is the 'Revvin the Reef' car show, which showcases unique and classic cars against the stunning backdrop of the Great Barrier Reef. This event has become a favourite among car enthusiasts, showcasing not only their prized possessions but also their passion for the coastal lifestyle of the Whitsundays.
In addition to the car show, the festival offers Master Reef Guide experiences, providing visitors with an unforgettable opportunity to explore the Great Barrier Reef with experts in marine biology and conservation. These guides offer a unique perspective on the reef, sharing their knowledge and passion with visitors and promoting the protection and preservation of this natural wonder.
These experiences are not limited to snorkelling or diving; there are opportunities to learn about the reef's ecosystem and its importance in sustaining the coastal lifestyle of the Whitsundays.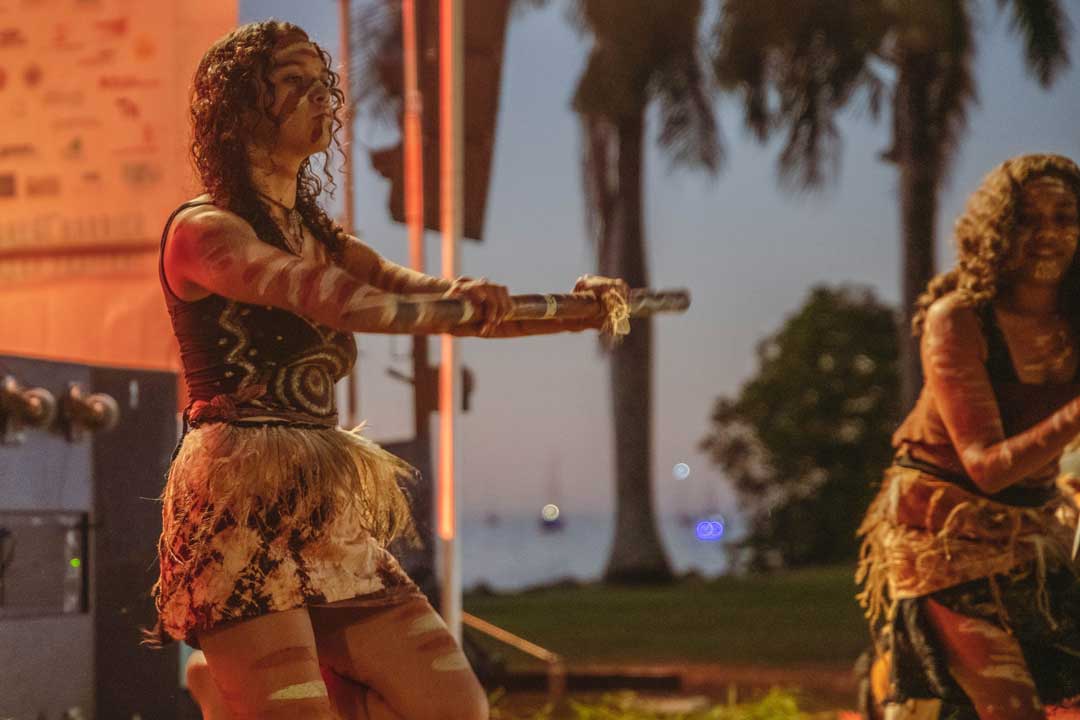 The commencement of the evening's festivities on Friday will occur at precisely 6 pm, starting with a Welcome to Country and Smoking Ceremony. This will be followed by traditional dance and a whale story performance conducted by Yooribaya Cultural Experiences, aligning with the illumination of the captivating Immerse art installation in Fairy Tree Park for its inaugural Festival appearance.
At exactly half past six in the evening, attendees can anticipate an electrifying showcase from some of the region's most talented youth bands and performers on the Main Stage. The event is set to be hosted by HitFM's Jacob, ensuring a vibrant atmosphere.
A noteworthy highlight scheduled for 8 pm is an awe-inspiring fireworks display over the Coral Sea. Following this visual spectacle, attendees are invited back to the Main Stage for performances from budding rock 'n' roll artist Reece Mastin as well as the dynamic duo Salt and Steel. A VIP bar area offering prime viewing spots for both stage-side seats and front-row views of fireworks will also be available.
On Friday night, entertainment options along the foreshore will include night markets and Whitsunday Food Service Eat Street providing guests with delightful culinary experiences. Children present can look forward to a 'Finding Nemo' screening at 6:00 pm featuring surprise pop-up performances.
Saturday promises exhilarating activities starting from 10:00 am, including Fraser Ford Car, Truck & Bike Show as part of the Saturday Street Fun event. Young talent will be showcased alongside Miss Pinup Competition while roaming performers mesmerise guests amidst thrilling carnival rides suitable for all ages.
Those interested in music classics should consider Airlie Beach Hotel at 2:00 pm where Classic Rock legends await their company. Magnums supports festival spirit with games designed specifically for adults while Drag Queens Shushu Funtanna and Scarlett Fever join in Street Parade fun donning ostentatious hair styles and high heels.
As day transitions into night after parade activities conclude, there will be a unique performance titled 'Call from the Deep', beginning at precisely 6pm within Immerse installation space featuring solo classical musicians performing alongside whale song under guidance of renowned contemporary composer Corrina Bonshek.
Adding rhythm to Saturday night's ambiance is Beats on Beach presenting live music led by popular reggae band Sun Salute among other performers like blues funk Mackay trio The Wild Sky , local alt-rockers Flying Double Front Kick and multi-instrumentalist Mish N Possible
Concluding Sunday's line-up includes Fish D'Vine Bait to Plate lunch where Owner/Chef Kevin Collins takes guests through an interactive gastronomical journey followed by Chill in Park featuring acoustic performances between 2-6 pm on foreshore stage marking end to weekend-long extravaganza.
Opportunities for Involvement
Opportunities exist for individuals and organizations to contribute to the conservation efforts of the coastal region of the Whitsundays through participation and sponsorship in events organized by the festival. The festival relies on local support and participation, and volunteers are always welcome.
Those interested in volunteering can be involved in various ways, such as helping with event coordination, assisting with festival setup and cleanup, and participating in the festival's art installation project, which promotes the use of recycled materials. Volunteering for the festival is not only a chance to give back to the local community but also an opportunity to develop new skills and meet new people.
Apart from volunteering, individuals and organizations can also contribute to the festival's conservation efforts through sponsorship. Sponsors are essential to the success of the festival, and their support helps to promote the protection and conservation of the Great Barrier Reef.
Sponsors can receive various benefits, such as exposure to a large and diverse audience, promotion through festival marketing materials, and recognition as supporters of a worthy cause. By sponsoring the festival, individuals and organizations can make a significant impact on the local community and help to preserve the natural beauty of the Great Barrier Reef for future generations.
Community Support and Sponsorship
Community support and sponsorship play a crucial role in the success of the coastal region of the Whitsundays' conservation efforts. The Great Barrier Reef Festival is an opportunity for local businesses and citizens to get involved in protecting the Great Barrier Reef, while also promoting the unique coastal lifestyle of the Whitsundays.
The festival relies on the local community's support and participation and offers volunteering and sponsorship opportunities. Donations and sponsorships are welcome, and they help to ensure that the festival can continue to provide inclusive experiences that connect the reef to the shore. if you are interested in sponsorship of their event see the official website here
Local businesses are encouraged to support the Great Barrier Reef Festival through sponsorship, which benefits the festival and helps promote their business to the wider community. The festival provides an excellent opportunity for businesses to showcase their products and services to festival-goers, who come from all over Australia and the world.
Additionally, businesses can get involved in the festival by donating products or services for the art installation project or the free Family Fun Day.
Overall, community support and sponsorship are crucial for the success of the Great Barrier Reef Festival and the conservation efforts of the coastal region of the Whitsundays.
Join The Great Barrier Reef Festival - Celebrate And Protect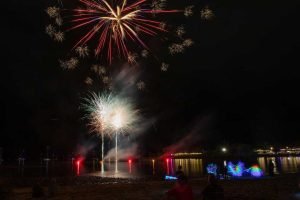 Celebrate the annual Great Barrier Reef festival. Join us in protecting the world's largest coral reef system. Discover more now!
Event Type: Event
Event Attendance Mode: OfflineEventAttendanceMode
Event Status: EventScheduled
Performer: Organization
Performer Name: Great Barrier Reef Festival
Performer URL: https://www.greatbarrierreeffestival.com.au/
Start Date: 2023-08-03 07:00
End Date: 2023-08-06 17:00
Availability: InStock
Availability Starts: 2023-08-03T07:00:00

Nath J
Hi, I'm Nath J, your go-to expert for everything Whitsundays Tourism. Since 2001, I've been immersed in this incredible destination, accumulating 22 years of industry experience. My journey has taken me from Operations Manager at Tallarook Sail and Dive to running my own businesses like Ripple Effect Online. I've given workshops on direct tourism bookings and even authored an ebook, Whitsunday Islands: A Journey through Paradise.
Why trust me? I hold certifications like "Whitsundays Tourism Hero" and "Respecting First Nations Cultural Protocols in Australia," both issued by the Queensland Tourism Industry Council. My work has garnered testimonials from tourism business around the region, praising my unique, genuine approach to tourism marketing.
Find me on Facebook and LinkedIn or drop me an email at info@nath-j.au.