© Official Local Whitsundays Website
If you are lucky enough to be holidaying in the Whitsundays there are plenty of Airlie Beach Activities to participate in and make sure your vacation is one to remember. I have dedicated this page to activities on land or water (skydiving, waterfalls, jetboat thrill rides etc). If you are still planning on how to get to Airlie Beach see my guide here. Otherwise, let's move on to the activities.
Paid Airlie Beach Activities 
Below you will find my list of the best paid activities on both land and water. The list only includes activities around Airlie Beach. If you are looking for Whitsunday Islands and Whitehaven Beach Tours Click Here.
Jetski rides and tours
Airlie Beach Scenic Flights
Tuk Tuk Tours
Sunset Cruises
Jetboat Thrill Rides
Skydiving and more
if you are interested in one click through to get availability and live bookings.
Free Airlie Beach Activities 
They say that life's a beach, and for those lucky enough to visit Airlie Beach in Queensland, Australia, this couldn't be more true. With the perfect combination of sunshine, sand and sea air, it's an ideal place to take some time off from the hustle and bustle of everyday life. And while there are plenty of activities on offer here – both free and paid – even if you don't want to spend much money at all, there are still plenty of ways to enjoy yourself! In this article, we'll look at some of the best free Airlie Beach activities that will help make your stay truly memorable.
Our Free Airlie Beach Activities list below contains
Airlie Beach Lagoon
Discovering Bowen
Hiking And Lookout
Waterfall Swimming
Community Markets
Hydeaway Beach (Locals Secret)
Land Bases Fishing Spots
Bicentennial Walkway Scenic Walk
Conway National Park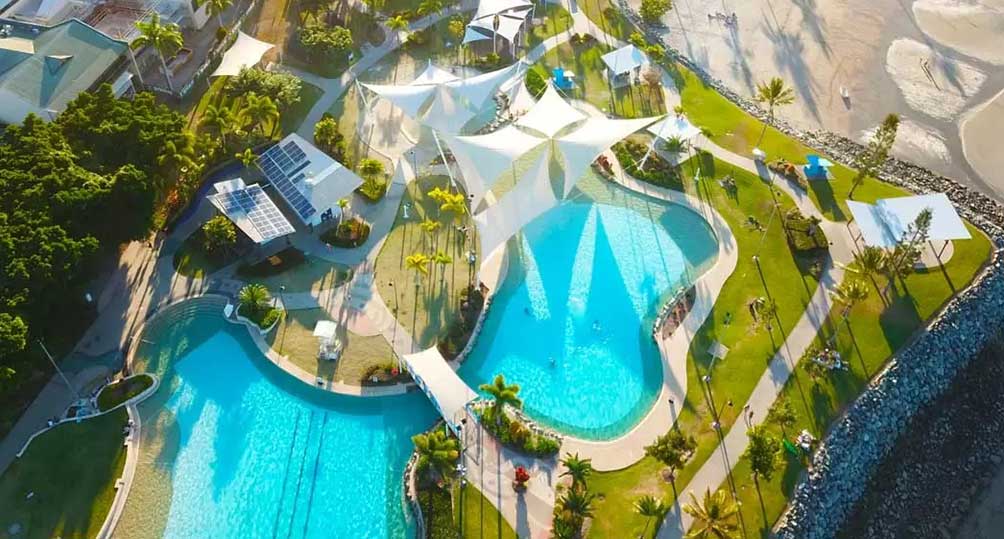 Exploring The Airlie Beach Lagoon
Exploring the Airlie Beach Lagoon is one of the most amazing free activities to do in this beautiful part of Australia. 
The lagoon is a massive pool on the foreshore of the main street. With lush green grass for sunbaking, children's playgrounds and paddle pool, free gas BBQ and sun shade this is the perfect tropical experience in North Queensland
The best thing about exploring the lagoon is that even if you don't have much time on your hands, you'll still be able to enjoy its splendour. Whether I'm taking an afternoon stroll along its banks or paddling out into its depths, I always feel refreshed and energised after my visit – like a new person entirely! It's no wonder why so many people flock here each year; this special place has such a calming energy that will leave you feeling relaxed and in holiday mode.
From here we venture off to discover Bowen's hidden treasures – another great way to get up close and personal with nature while also having some fun!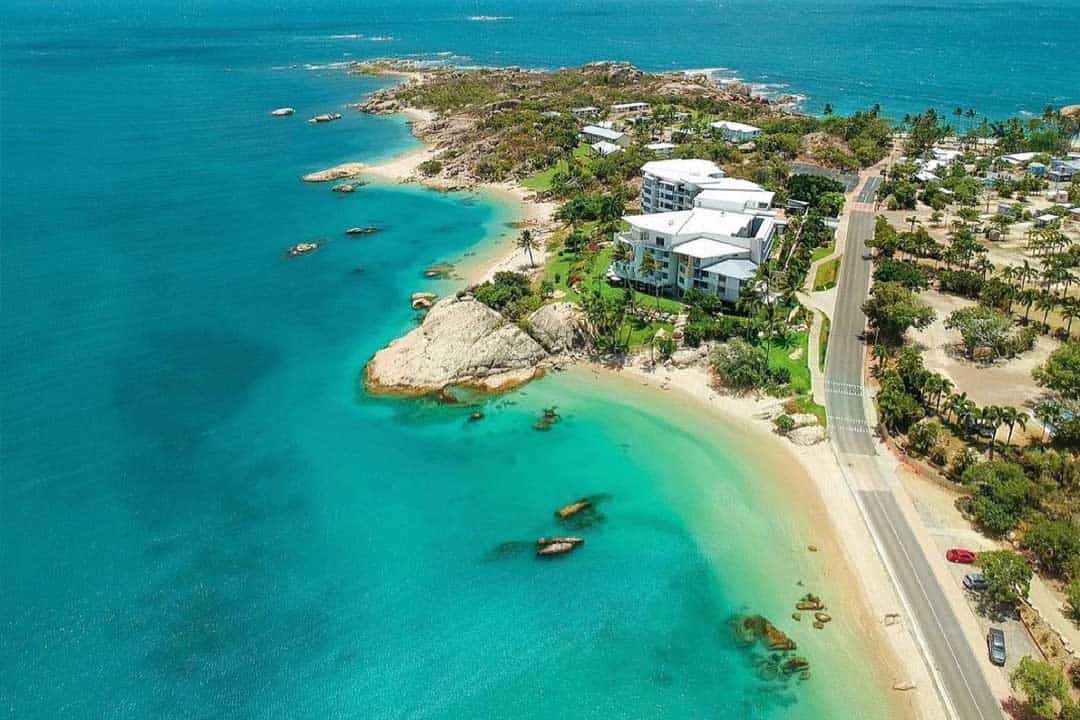 Discovering Bowen's Hidden Treasures
Discovering Bowen's hidden treasures is an adventure; Whether it be discovering beautiful beaches, uncovering lookouts and landmarks or sampling local delicacies, there are plenty of gems to find in Bowen.
The town itself has many attractions that provide something for everyone – from the iconic Big Mango statue for photo-ops to beaches and parks perfect for swimming, fishing and relaxing. The Horseshoe Bay markets offer visitors a chance to purchase fresh produce directly from farmers as well as handcrafted items made by local artisans. For those looking for more cultural experiences, visiting one of Bowen's museums or galleries can provide insight into the rich history of the area.
Bowen also offers stunning fresh produce from May to September including tomatoes, capsicums, watermelons pumpkins and more, during December there are also fresh mangoes which Bowen is famous for. With so much beauty and culture on display, adventurers will never run out of things to do while they discover all that this small Queensland town has to offer. Where is Bowen? open on google maps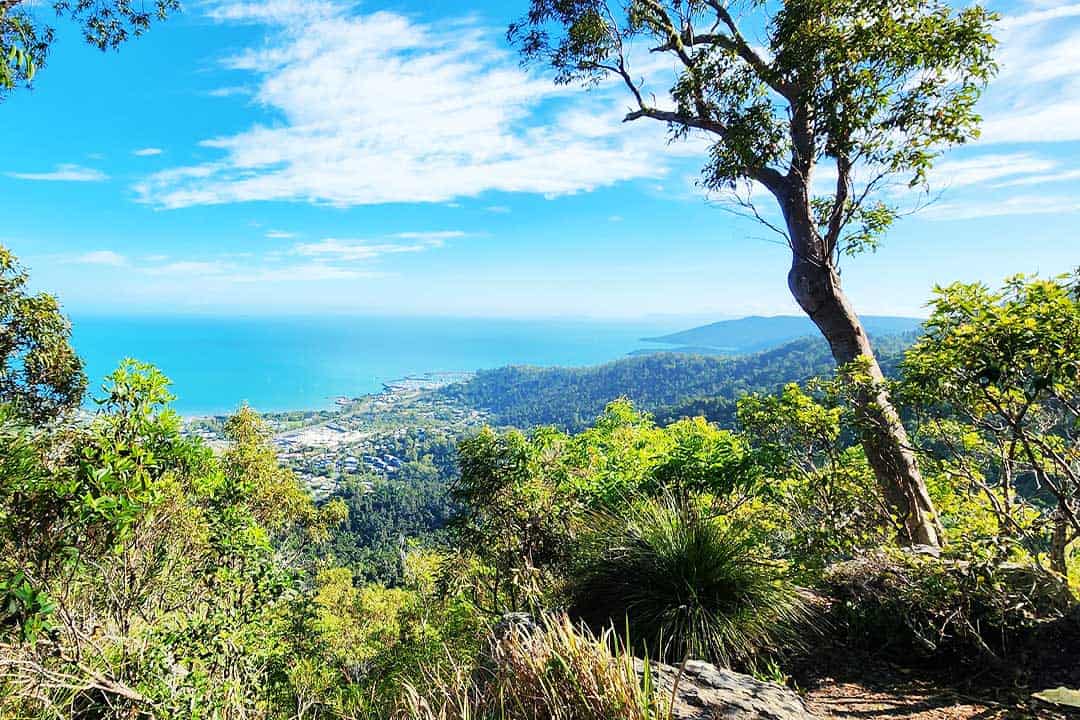 Hiking The Honeyeater Lookout
Take an epic journey back in time to the Honeyeater Lookout, one of Airlie Beach's hidden gems. Nestled away in a secluded area of Airlie Beaches' lush forests, this lookout offers magnificent views that will take your breath away and make you feel like you've been transported to another world.
Before setting off on your hike, here are some things to keep in mind:
Pack plenty of snacks and water for energy

Wear sturdy shoes with good grip

Check the weather forecast before leaving home

Bring a camera or phone to take wildlife pictures.
The path leading up to the Honeyeater Lookout winds through rainforest vegetation. The sights along the way include majestic gums, scribbly gums, ironbarks and brush box trees – all teeming with wildlife such as kookaburras, lorikeets and cockatoos. When you reach the top of the lookout point, you'll be treated to spectacular 180-degree views across the Cannonvale and Whitsunday landscape. It's truly a special experience that will stay with you forever! Map of the start location for the Honey Eater Hike and Lookout. Ready for more adventure? Next stop: Cedar Creek Falls!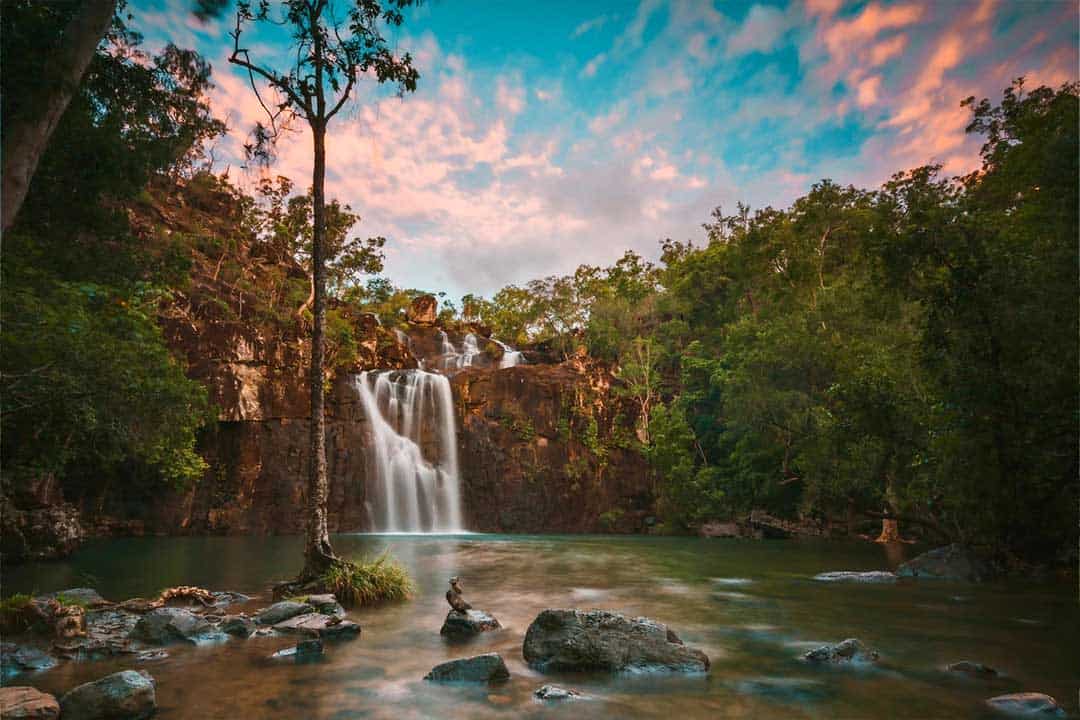 Taking A Dip At Cedar Creek Falls
Ah, Cedar Creek Falls. What a gorgeous place it is! Just like the Garden of Eden (without the apples), this oasis of beauty and serenity offers something for everyone. Whether you're looking for an escape from the hustle and bustle or just want to take a dip in its cool waters, this enchanting spot has everything you need to make your day worthwhile.
 The waterfall is located in Conway National Park and is a 25 minute drive from Airlie Beach. The waterfall mainly runs in the wet season from November to April, however, it can be running in the other months just with less water flow.
The waterfall itself sits atop a lush hillside filled with tropical plants and towering trees. There's nothing quite like climbing the track and standing at the edge of the falls as they cascade into a huge pool below – it's definitely one of those scenes that will stay etched in your memory forever! You can even go swimming if you'd like; the cold waters are refreshingly cool on hot days. It's no surprise that Cedar Creek Falls is one of Airlie Beach's most popular attractions.
So why not come out and enjoy all that Cedar Creek Falls has to offer? It's sure to provide hours of relaxation away from the stresses of everyday life – perfect for some much needed 'me time' before heading down the road to visit Saturday markets.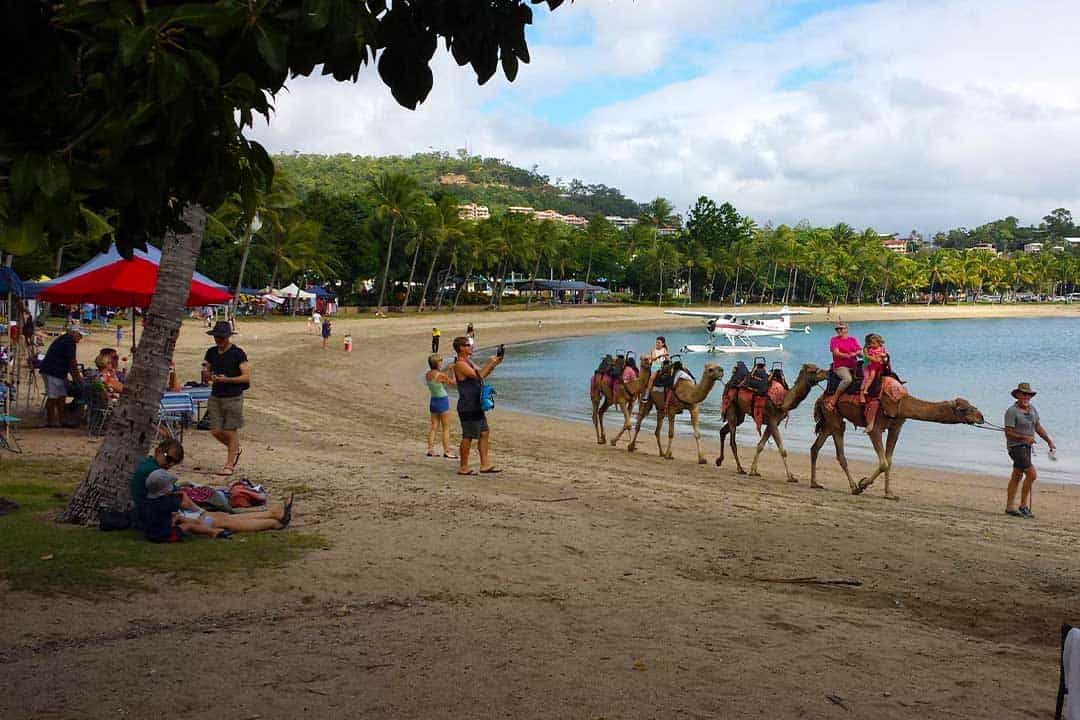 Visiting Saturday Markets
Visiting the Saturday markets in Airlie Beach is a great way to spend a few hours taking in all the products the region has to offer. Take, for example, my friend Natalie from New Zealand: she recently visited and was mesmerised by the array of fresh produce and trinkets on offer from local farmers and artisans. She couldn't help but pick up some locally made jewellery, fresh vegetables and local asain cuisine – it all looked so delicious!
The atmosphere at the markets is electric; locals bustle around sharing stories with one another as they stock up on their weekly groceries or browse the handmade goods and crafts lining the stalls. It's hard not to be drawn in by the vibrant colours and friendly banter between vendors as you wander through this unique shopping experience. With plenty of tasty treats on offer too, there's something for everyone to enjoy – even if you're just window shopping.
A visit to Airlie Beach isn't complete without a trip to these bustling Saturday markets. You won't regret taking a break from lounging beachside to explore everything these wonderful markets have to offer. Moving onto relaxing at Hydeaway Bay…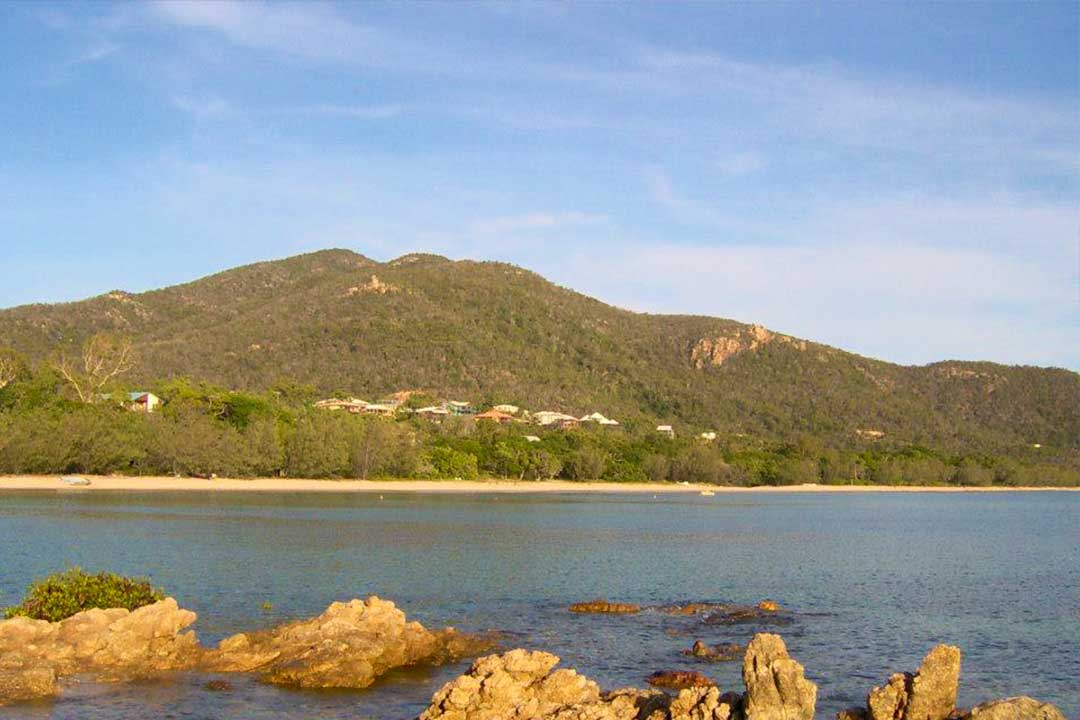 Relaxing At Hydeaway Bay
Have you ever wanted to escape the hustle and bustle of everyday life? Well, if so, then Hydeaway Bay is definitely worth a visit. Located on Australia's east coast near Airlie Beach, this beach paradise is perfect for those looking to relax in nature.
The bay offers stunning views from its tall hillsides – from here, visitors can take in sweeping panoramas of the sparkling ocean waters below. Visitors have plenty of opportunities to enjoy activities such as swimming, snorkelling and sunbathing in the warm crystal-clear water,  There are also plenty of fishing spots around the bay where visitors can cast their lines and hopefully catch some dinner!
Of course, no trip to Hydeaway Bay would be complete without watching one of many breathtaking sunset shows – spectacular displays of nature's colours paint the night sky orange and pink at the end of most days. A truly unforgettable experience awaits anyone who makes it down to this little slice of heaven. Whether you're looking for relaxation or adventure, there's something for everyone at Hydeaway Bay!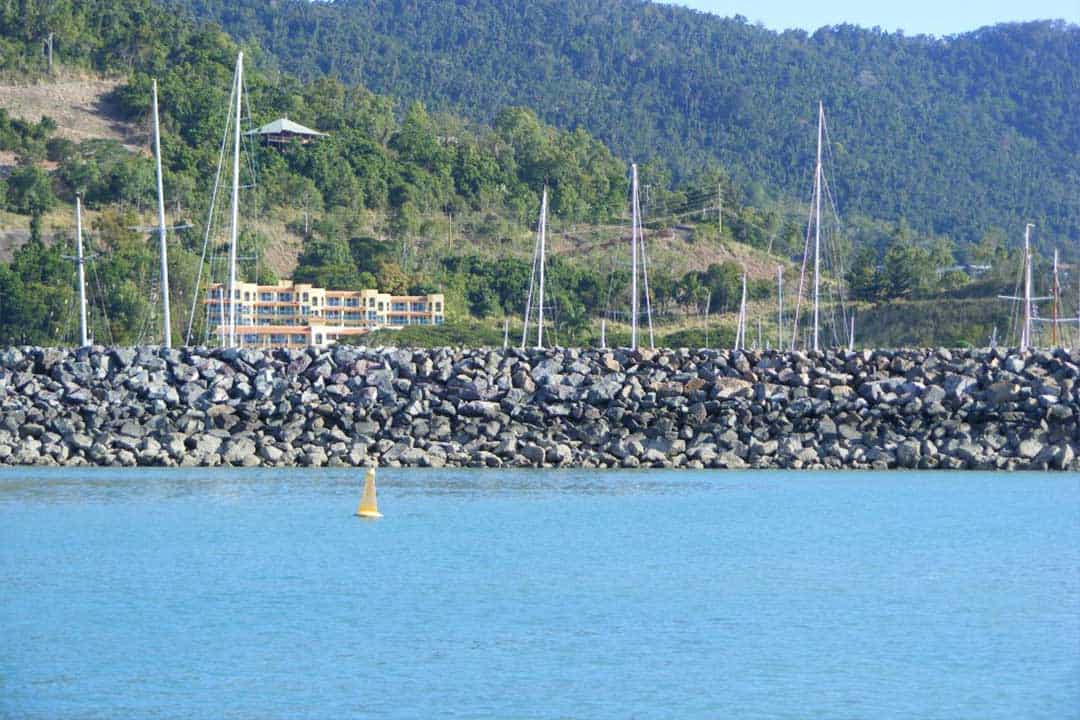 Enjoying Land Based Fishing
Did you know that Australia is home to some of the finest fishing spots in the world? With over 10,000km of coastline, there are plenty of opportunities for anglers and fishers alike. One of these great land-based fishing locations is Airlie Beach – an idyllic paradise offering exceptional views and a range of activities.
Whether you're looking for a relaxing day out with friends or family, enjoying land based fishing at Airlie Beach has something for everyone. Here are four reasons why you should try this activity:
1) A wide variety of species – from barramundi to trevally, salmon and even sharks!
2) An opportunity to explore beautiful surroundings like the local rock walls at the marinas.
3) A chance to practice your skills as an amateur fisherman
4) The possibility of bringing back delicious catches to enjoy afterwards.
Land-based fishing at Airlie Beach provides both a challenging adventure and calming relaxation all rolled into one. to find easily accessible fishing spots see the below video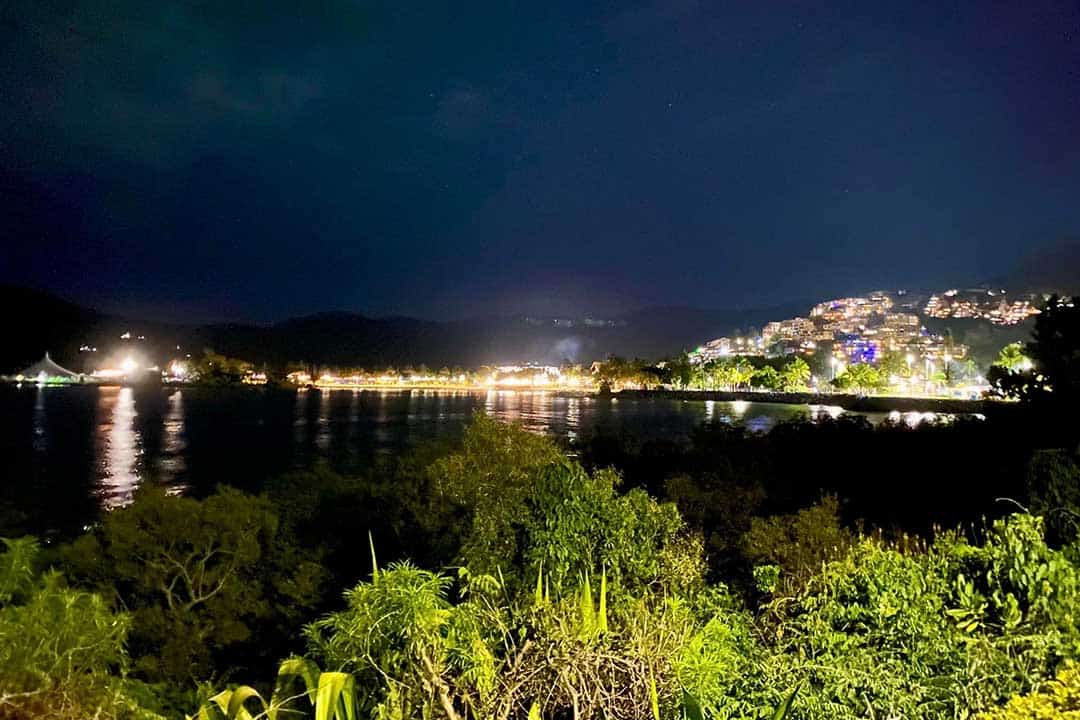 Taking A Stroll On The Bicentennial Walkway
I quite often take a walk on the bicentennial walkway and every time I find something different. With stunning views of the ocean, marinas and plenty of opportunities to spot local marine wildlife, this is definitely one of my favourite free activities in Airlie Beach!
The best part about taking a stroll on the bicentennial walkway is that there are plenty of places to stop along the way where you can take in even more spectacular views or have a picnic with your friends and family. All in all, it's such an enjoyable experience for anyone who wants to get away from their everyday life without having to spend any money. For an interactive map of the Bicentennial Walkway click here to open Google Maps
Now let's see what adventuring in Conway National Park has in store…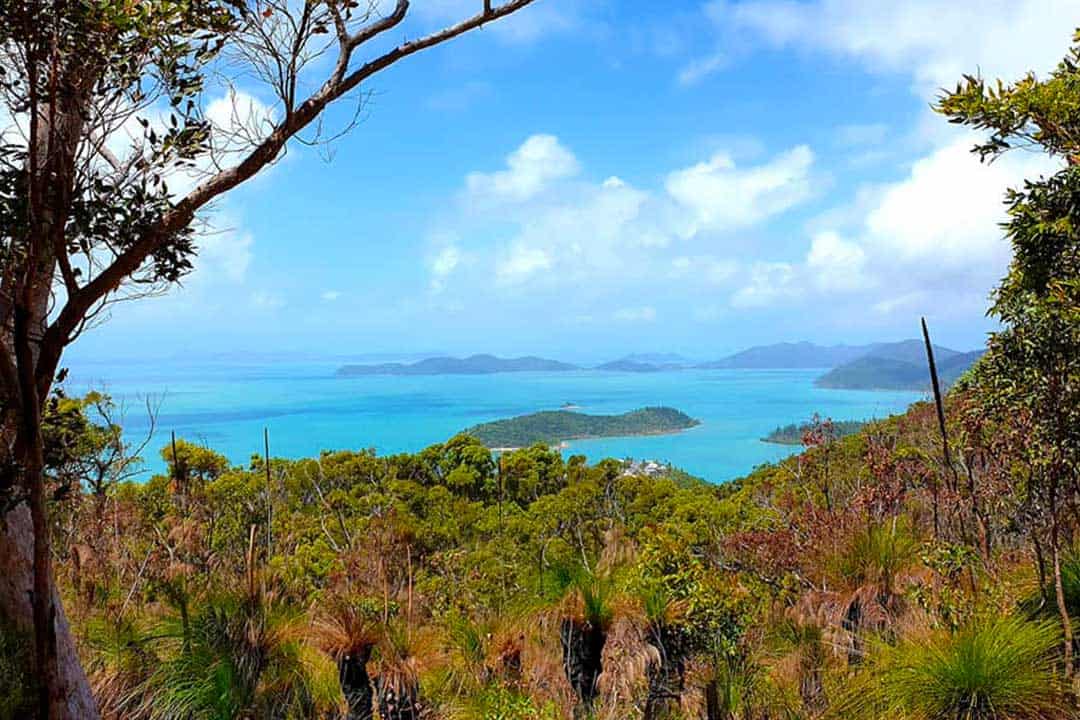 Adventuring In Conway National Park
Exploring the wonders of nature is an age-old phenomenon, and Conway National Park certainly brings that timeless tradition to life. Soaring hills, lush rainforest and crystal clear creeks combine to form a beautiful landscape that's just begging to be explored. From taking in stunning views of the Whitsundays to discovering hidden creeks and waterfalls along the way, there are countless ways to experience this breathtaking park.
Pack your day pack and discover one of the multiple walking tracks in Conway National Park. Spot plenty of wildlife in their natural habitat including gonna lizards, snakes, bush turkeys, wallabies and maybe even a Drop Bear…..  Keep your eyes open for these fascinating animals as you wander around the area – it'll make for some unforgettable memories.
From outdoor exploration to learning about local flora and fauna, Conway National Park has something for everyone – so why not give it a go?
Conclusion
Airlie Beach has a lot to offer everyone. From paid to free activities you will be thoroughly entertained while visiting this tourism hotspot Whether you're looking for a relaxing day at the beach or an adrenaline-filled adventure, Airlie Beach can provide both!  So come join us in north Queensland for your next holiday and explore this wonderful destination – I promise you won't regret it!
If you have any questions about the above Airlie Beach Activities feel free to contact me on the form below and I will get back to you withing 24 hours. Take Care!

Nath J
Hi, my name is Nath J.
I have lived and worked in Airlie Beach and Whitsundays since 2001. Over these 21 years, I spent 20 of them in the local tourism industry, Including owning a travel store, working on overnight and day boats, plus sales and marketing for local businesses. The content on this page is taken from my knowledge of the tourism industry and hopefully provides you with the facts about Airlie Beach and the Whitsundays you were looking for.