© Official Local Whitsundays Website
Are you ready to experience one of the most spectacular walking tracks in Australia? Hill Inlet Lookout Track is a breathtaking journey located in the Whitsunday Islands National Park, providing sweeping views of the iconic swirling sands of Hill Inlet. This trail is easy to navigate, and in roughly one to two hours you can experience the natural wonders of the region.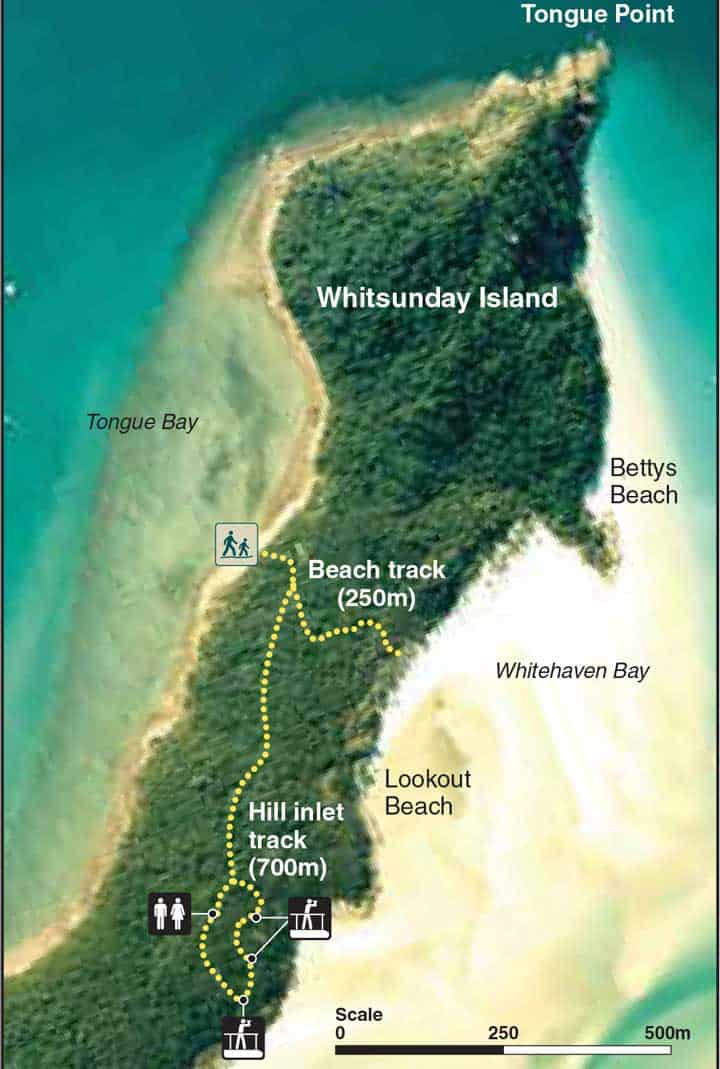 Access to Hill Inlet walking track and Lookout is via tongue bay  – with access only available by boat you will need a private boat, charter boat or take a tour from Airlie Beach or Hamilton Island. The route is clearly marked and passes by lush rainforest, rocky outcrops and stunning views of the surrounding islands. While there are some steep inclines, these are passable for most. the track is graded at level 3 which is suitable for anyone with average fitness. Details of the track are below
| | |
| --- | --- |
| Length | 1.3 km |
| | 45 mins |
| Grade | 3 |
| Style | Return |
| Start | Tongue Bay Whitsunday Island |
| End | Tongue Bay Whitsunday Island |
| Closest town | Airlie Beach 4802 |
| State | Queensland |
Planning Your Visit To Hill Inlet Walking Track
Hill Inlet Walking Track is open all year round, (unless closed by national parks for maintenance). Also, bear in mind that there is no wheelchair access and that the trail can become slippery after rainfall, so wear appropriate footwear. For a quieter experience, it's best to visit in the early morning or late afternoon.
If you dont have a private boat you can take a tour that visits the northern end of Whitehaven Beach, these tours access the track from Tongue Bay
Be mindful of the potential risks while exploring the Whitsunday Islands. You are responsible for your own safety, so please take care.
The islands are secluded and medical care could be a while away. Plus, there are no lifeguards on duty. Furthermore, there's no potable water on most of the islands, and no cell service can be found at Whitehaven Beach or Tongue Point.
Wildlife such as crocodiles, sharks, and jellyfish may be present in the waters. So, please enjoy yourself, but make sure to maintain a safe environment. For more safety tips see Queensland Nation Parks Website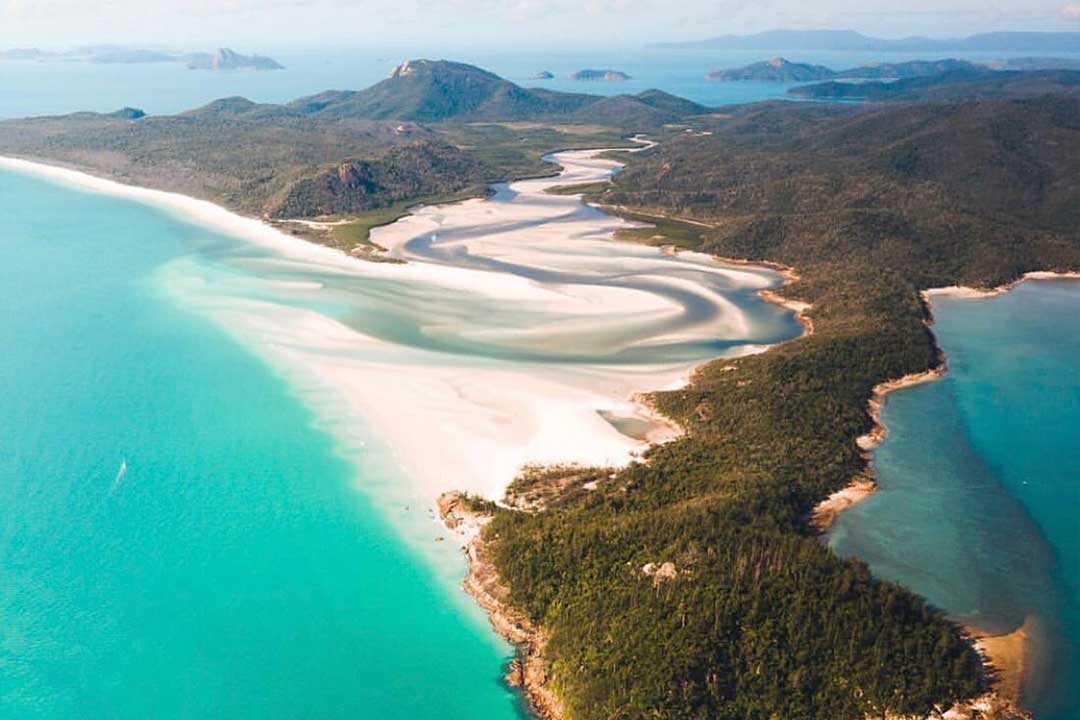 Hill Inlet Lookout Track is an unmissable destination for anyone visiting the Whitsunday Islands. Navigating the trail is simple, the scenery is stunning and the swirling sands of Hill Inlet are a sight to behold. Plan your visit today and experience the beauty of this incredible walk for yourself.

Nath J
Hi, I'm Nath J, your go-to expert for everything Whitsundays Tourism. Since 2001, I've been immersed in this incredible destination, accumulating 22 years of industry experience. My journey has taken me from Operations Manager at Tallarook Sail and Dive to running my own businesses like Ripple Effect Online. I've given workshops on direct tourism bookings and even authored an ebook, Whitsunday Islands: A Journey through Paradise.
Why trust me? I hold certifications like "Whitsundays Tourism Hero" and "Respecting First Nations Cultural Protocols in Australia," both issued by the Queensland Tourism Industry Council. My work has garnered testimonials from tourism business around the region, praising my unique, genuine approach to tourism marketing.
Find me on Facebook and LinkedIn or drop me an email at info@nath-j.au.