Boat Moorings At Tongue Bay
© Official Local Whitsundays Website
Below you will find the information needed for boat owners that want to access Hill Inlet Lookout from Tongue Bay. As this is the main access point for the walk to the lookout and Whitehaven Bay it's essential to know which moorings you can use for the size of your vessel.
Located on the northern side of the inlet this mooring and anchoring location gives shelter from the prevailing southerly winds that occur in the Whitsundays 80% of the year. Use these moorings for access to Hill Inlet and Betty's Beach
Location Of Moorings At Tongue Bay
Below you will find a table of the moorings along with the classification and vessel length that are allowed to use them, you will also find the GPS location for each boat mooring.
Image and PDF download of Tongue Bay mooring locations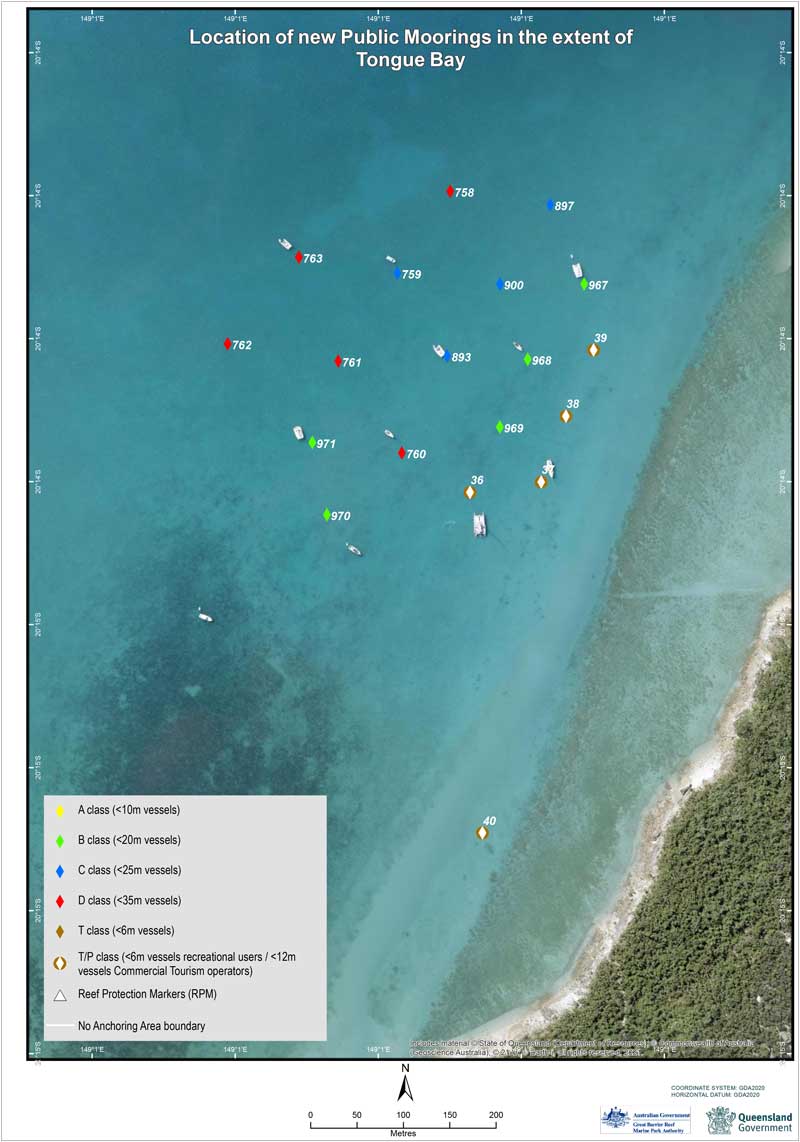 Mooring Wind Protection From
Wind protection from the following winds
North
North West
West
South West
South
South East
Further Mooring Information For Surrounding Islands 

Nath J
Hi, my name is Nath J.
I have lived and worked in Airlie Beach and Whitsundays since 2001. Over these 21 years, I spent 20 of them in the local tourism industry, Including owning a travel store, working on overnight and day boats, plus sales and marketing for local businesses. The content on this page is taken from my knowledge of the tourism industry and hopefully provides you with the facts about Airlie Beach and the Whitsundays you were looking for.