Betty's Beach Whitehaven Whitsundays
© Official Local Whitsundays Website
Betty's Beach is a small hidden gem in the Whitsundays, a haven of seclusion and unspoiled beauty. With its mesmerizing views and breathtaking scenery, it's the perfect place to disconnect from the chaos of everyday life. Located on the edge of Hill Inlet this special beach has the same sands as Whitehaven and is far less crowded.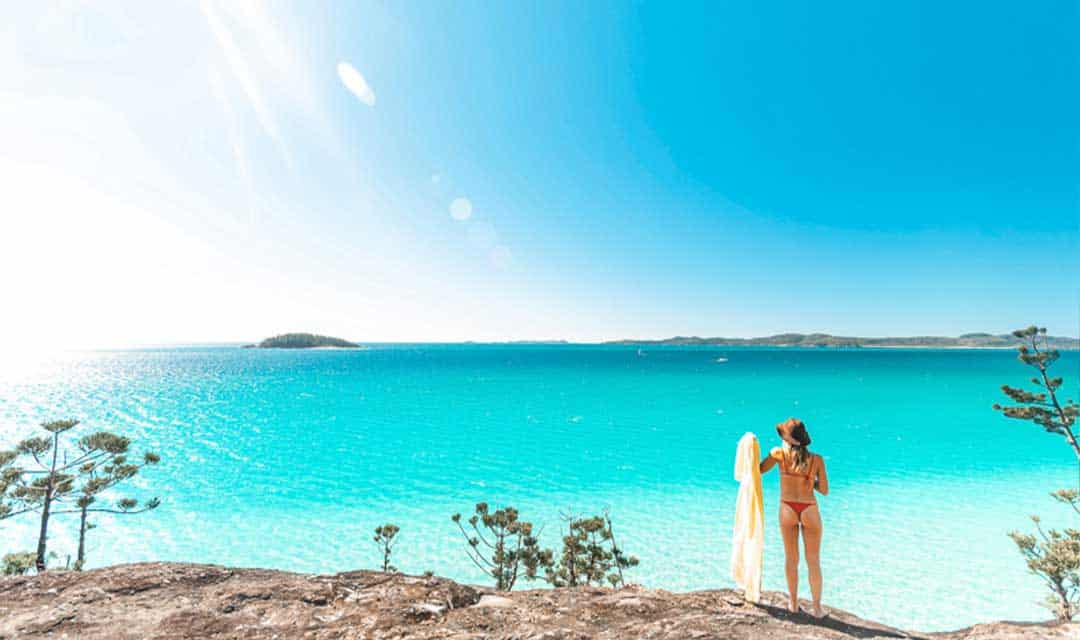 Where is Bettys Beach In The Whitsundays?
Betty's Beach is accessible only by boat, which adds to its exclusivity. You can take a private yacht, a group tour, or a bareboat charter to reach the eastern side of Whitsunday Island, near Tongue Bay and on Hill Inlet Point. The beach is part of the Whitsunday Islands National Park and is open year-round, but the best time to visit is between May and September.  The beach can also be accessed from the Hill Inlet walking track from Tongue Bay
This beach has flat water 95% of the year, with no waves or ocean swell. Why? it's protected from the Great Barrier Reef, and winds from the south, west, and north, plus its protected from the island itself (see the map below)
Betty's Beach is a nature-lover's dream, with its crystal-clear waters, powdery sands and lush greenery. Swimming and sunbathing are just some of the activities you can enjoy in this small tranquil paradise in Queensland Australia. Exploring the nearby Hill Inlet lookout trail and Australian bush is also a great way to discover the area's hidden gems. (there are a few off trail lookouts)
when we talk about activities on Bettys Beach in the Whitsundays it's good to remember this beach is 34km offshore on an uninhabited island. So activities are limited to nature based programs including 
Swimming in the ocean
sunbathing
exploring the beach
Hill inlet lookout walk
Canoeing (if you have one)
Standup paddle board  (if you have one)
Betty's Beach offers plenty for people who love to disconnect from life and get back to barebone nature.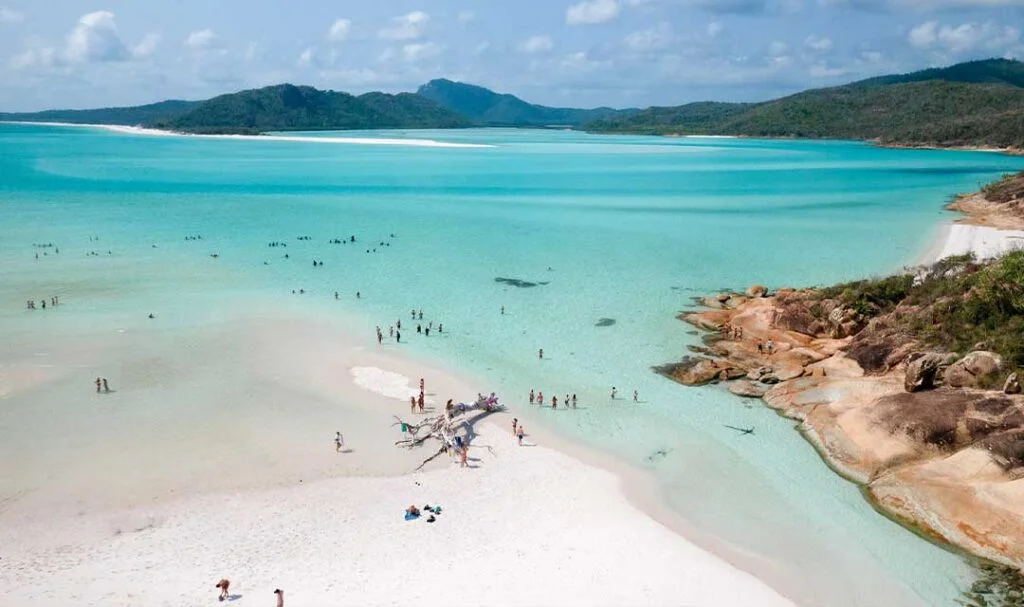 My Hot Tip For Visiting Betty's Beach
Prosail Whitsundays has overnight tours (two to three nights) that dedicate a good amount of time on Betty's Beach and the surrounding Hill Inlet and Whitehaven Beach. you will find their sailing trips on our tours page in the overnight section. Boat names they have are Hammer, Condor and Broomstick.
Betty's Beach on Whitsunday Island is well worth visiting if you have an appreciation for deserted island beaches and experiencing the true beauty of the Whitsundays. 
You won't find this beach in many advertisements for the region making it one of the hidden gems but most sought after for people with a taste of adventure.

Nath J
Hi, I'm Nath J, your go-to expert for everything Whitsundays Tourism. Since 2001, I've been immersed in this incredible destination, accumulating 22 years of industry experience. My journey has taken me from Operations Manager at Tallarook Sail and Dive to running my own businesses like Ripple Effect Online. I've given workshops on direct tourism bookings and even authored an ebook, Whitsunday Islands: A Journey through Paradise.
Why trust me? I hold certifications like "Whitsundays Tourism Hero" and "Respecting First Nations Cultural Protocols in Australia," both issued by the Queensland Tourism Industry Council. My work has garnered testimonials from tourism business around the region, praising my unique, genuine approach to tourism marketing.
Find me on Facebook and LinkedIn or drop me an email at info@nath-j.au.