© Official Local Whitsundays Website
Every day, thousands of visitors flock to Hill Inlet Sand Swirls, a breathtaking natural wonder located on the coast of Queensland. From far and wide, people come from all over the world just to catch a glimpse of this remarkable spectacle.
Take for example, me – 23 years ago I was a New Zealand tourist visiting Australia for the first time. As soon as my eyes beheld Hill Inlet's swirling sand patterns created by the current at low tide, I was taken aback by its sheer beauty. It felt like being in another world that I didn't know existed this close to home.
Hill Inlet Sand Swirls is more than just beautiful scenery: it's an experience that can transform your outlook on life and provide you with unforgettable memories. Let us explore these mesmerizing swirls together and learn why they have captivated so many hearts around the globe!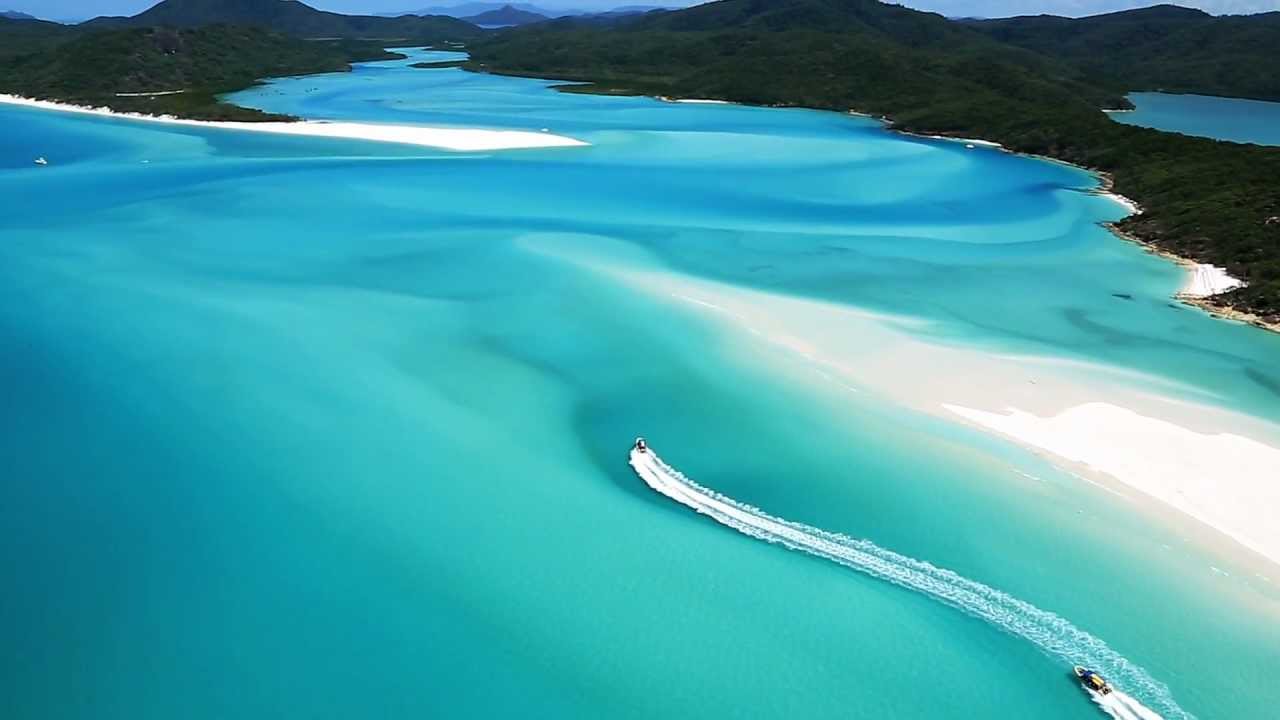 About The Sand Swirl at Hill Inlet
The first thing to know about Whitehaven Beach and Hill Inlet sand is that it's almost pure silica, making it extremely bright and white. As a result, light reflects off of its surface like a mirror, creating stunningly luminous effects as the sun moves across the sky. This brilliant brilliance has earned it a name: "White Heaven". This effect is best seen from a Hill Inlet Scenic flight that depart Airlie Beach and Hamilton Island
But that's not all! Another remarkable feature of Whitehaven Beach and Hill Inlet sand is its incredible softness. It feels like talcum powder when you walk on it, which makes for an unforgettable experience if you're ever lucky enough to visit this paradise beach.
The sand on Whitehaven Beach is composed of silica, quartz and feldspar. These minerals form when rocks are weathered down, creating grains of sand that make up the beach's shore. The sand has a light-coloured hue due to the presence of quartz, which gives it a unique look compared to other beaches in the area.
But where does this sand come from? It's actually the result of millions of years of sediment being eroded from rock formations that are not found on Whitsunday Island. the best guess they have, it came from elsewhere and was transported to Hill Inlet via ocean currents, waves, and strong storms.
The impact of wind, waves and tides on the sand of the Inlet is significant. All three are responsible for the ever-changing Hill Inlet Sand Swirl effect, reshaping it and forming new sandbanks both in and out of the water. They also move and disperse sediments, which can lead to changes in both the composition and colour of the sand. As a result of these environmental forces, Hill Inlets sand is constantly shifting and changing shape.
Best Time To See Hill Inlet Sand Swirls
Are you curious to know when the best time to witness Hill Inlet's mesmerizing sand swirls is? If so, then read on!
The swirling patterns created by the merging of two different currents are a sight to behold. To experience their beauty at its peak, it's best if you go there during low tide – this way, the exquisite view will be fully revealed. At high tide, only part of the sand swirls can be seen, and as such, your viewing experience won't be complete.
However, going for a visit during low tide isn't just about catching a glimpse of the sand swirls; it also provides an opportunity to relax in one of Australia's most serene settings. You'll get to take in breathtaking views from the top of the Lookout and breathe in fresh ocean air while admiring nature's stunning artwork. What better way to break away from everyday life than with a trip like this?
So why wait any longer? Pack up your essentials and take a tour over to Whitehaven Beach and Hill Inlet now! It's sure to be an escape that you won't forget anytime soon.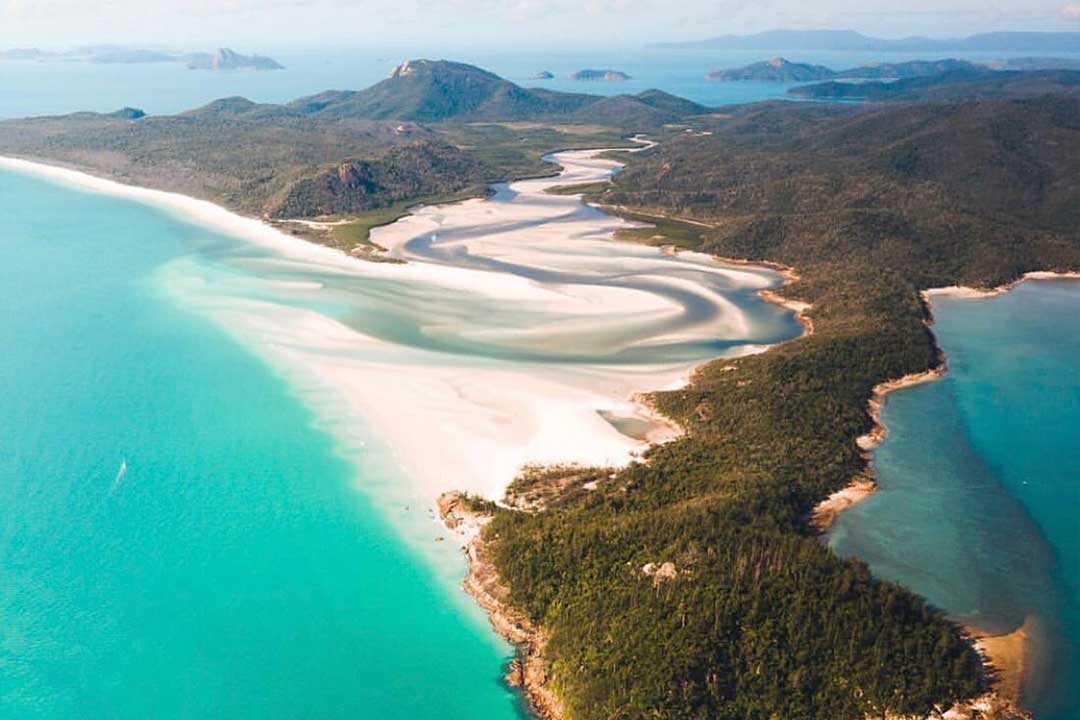 It's no wonder that Whitehaven Beach sand swirls have become such a popular tourist attraction in Australia! The beauty of the swirling, shifting sands is absolutely breathtaking and it can leave you speechless if you take the time to watch them move. I think any traveller who visits this beach should make sure they set aside some time to admire these incredible hill inlet sand swirls.
Interesting Statistic
Did you know that each day, tons of sand move through the Hill Inlet? That's an astonishing amount of movement in just 24 hours and really shows how powerful nature can be! It reminds me that we need to do our part to protect this unique landscape so future generations will also get to experience its magical beauty for themselves.
Final Remarks
The mesmerizing sight of the Whitehaven Beach sand swirls are something truly special and I am grateful we still have access to it today. Watching the sands shift from blues and greens and witnessing the beauty of mother earth at work has been one of my most memorable experiences while visiting Australia – definitely worth adding to your next itinerary!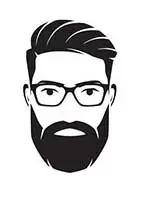 Nath J
Airlie Beach and Whitsundays Specialist
Hi my name is Nath J.
I have lived and worked in Airlie Beach and Whitsundays since 2001. Over these 21 years I spent 19 of them in the local tourism industry, Including owning a travel store, working on overnight and day boats, plus sales and marketing for local business. The content on this page is taken from my knowledge of the tourism industry and hopefully provide you with the facts about Airlie Beach and the Whitsundays you were looking for.

Nath J
Hi, I'm Nath J, your go-to expert for everything Whitsundays Tourism. Since 2001, I've been immersed in this incredible destination, accumulating 22 years of industry experience. My journey has taken me from Operations Manager at Tallarook Sail and Dive to running my own businesses like Ripple Effect Online. I've given workshops on direct tourism bookings and even authored an ebook, Whitsunday Islands: A Journey through Paradise.
Why trust me? I hold certifications like "Whitsundays Tourism Hero" and "Respecting First Nations Cultural Protocols in Australia," both issued by the Queensland Tourism Industry Council. My work has garnered testimonials from tourism business around the region, praising my unique, genuine approach to tourism marketing.
Find me on Facebook and LinkedIn or drop me an email at info@nath-j.au.