Camping safety tips for Whitehaven Beach
© Official Local Whitsundays Website
When it comes to camping, safety is a top priority! This is especially true when camping on Whitehaven Beach on Whitsunday Island in Queensland Australia. Whitehaven Beach is over 30km from the mainland, while it is a beautiful and secluded spot there are many dangers to being isolated this far away from help (remember there are no roads only boat access)
It's important to be prepared and follow some basic safety tips to ensure a safe and enjoyable camping trip.
First and foremost on our camping safety tips for Whitehaven Beach, it's important to be aware of the weather and forecast. Whitehaven Beach is located in a tropical climate, and the weather can change quickly and unexpectedly.
Be sure to check the forecast before your trip and plan accordingly. Bring appropriate clothing and gear, such as rain gear and sun protection, and be prepared for changes in temperature (hot to really hot) and conditions.
Ocean tides should also be taken into consideration when you are hiking or exploring, especially in king tide season.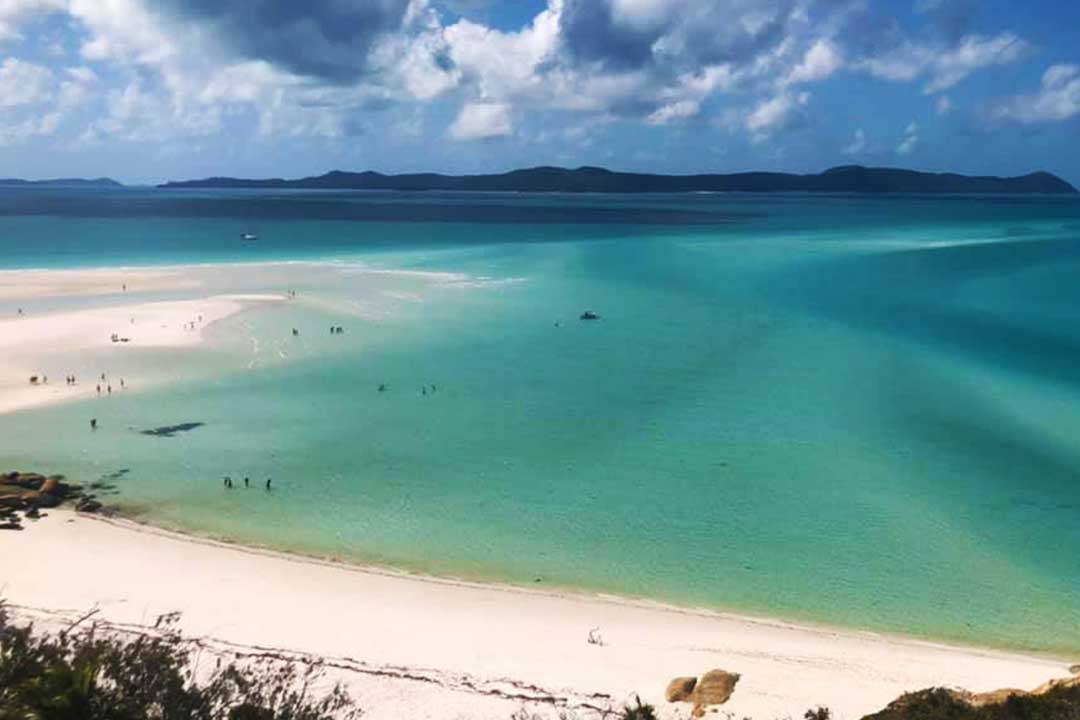 Next, it's important to be aware of the local wildlife and hazards. Whitehaven Beach is home to a variety of animals, including snakes, spiders, jellyfish (take a stinger suit) and other potentially dangerous creatures both on land and in the ocean. Be sure to follow basic safety guidelines, such as wearing appropriate footwear, avoiding leaving food out, and staying on designated paths and trails.
It's also a necessity to bring a first aid kit, insect repellent and vinegar in case of a jellyfish sting, and be aware of any warnings or alerts posted in Queensland National Parks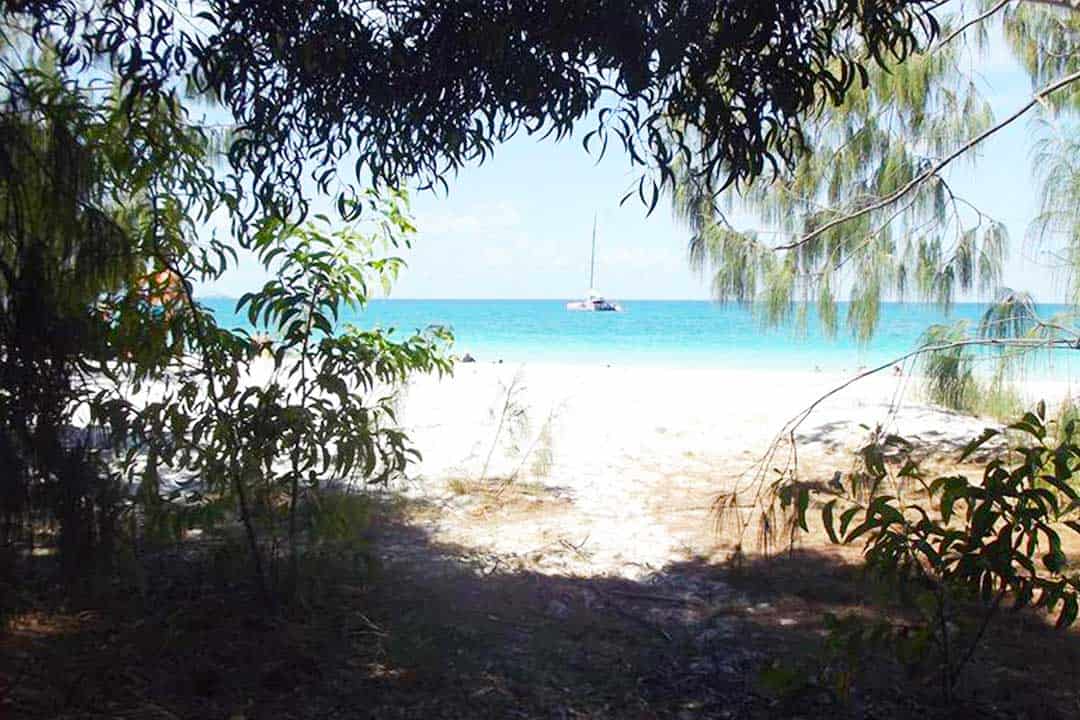 Other Camping Saftey Tips For Whitehaven Beach
In addition to wildlife, there are also other potential hazards to be aware of when camping on Whitehaven Beach. The beach can be rocky at the southern point and uneven in some areas, and it's important to be careful when setting up your campsite and moving around.
Open fires are not permitted at the campsite, you will need to take small gas canisters to cook with, make sure you store these away from direct sunlight. for more cooking and Bbq Recipes for camping on Whitehaven Beach see here
Be sure to follow basic beach camping safety guidelines, such as using a groundsheet or tarp under your tent, and avoiding setting up your tent in areas with high winds or low areas with the potential of flash flooding.
I hope you found our camping safety tips for Whitehaven Beach useful and enjoy your holiday in the Whitsundays.

Nath J
Hi, my name is Nath J.
I have lived and worked in Airlie Beach and Whitsundays since 2001. Over these 21 years, I spent 20 of them in the local tourism industry, Including owning a travel store, working on overnight and day boats, plus sales and marketing for local businesses. The content on this page is taken from my knowledge of the tourism industry and hopefully provides you with the facts about Airlie Beach and the Whitsundays you were looking for.