© Official Local Whitsundays Website
The Whitsundays is located on the northern coast of Queensland, Australia, and is home to a wide variety of marine life that can be seen while snorkelling these tropical waters. From colourful coral reefs and fish and turtles, there is no shortage of fascinating ocean species to discover in these tropical clear waters.
Learn About Our Whitsundays Marine Life
One of the main attractions of snorkelling in the Whitsundays is the opportunity to see the Great Barrier Reef, the world's largest coral reef system. The Whitsunday Islands are part of the Great Barrier Reef Park, and while it's not the outer reef the coral and marine life around the islands is abundant to say the least. This ecosystem has more than 1,500 species of fish, over 400 types of coral, and numerous other animals such as sea turtles, sharks, and rays.
While snorkelling in the Whitsunday Islands on a Whitehaven Beach tour, you will normally see a wide variety of colourful fish, including
Clownfish
Parrotfish
Angel fish
Butterfly fish
Green Turtles
Giant Clam
Humphead wrasse
Spotted eagle ray
Also, you will find many types of coral species such as staghorn coral, brain coral, and elkhorn coral. The coral reefs around the islands generally have softer corals as the waters are more sheltered than the outer reef.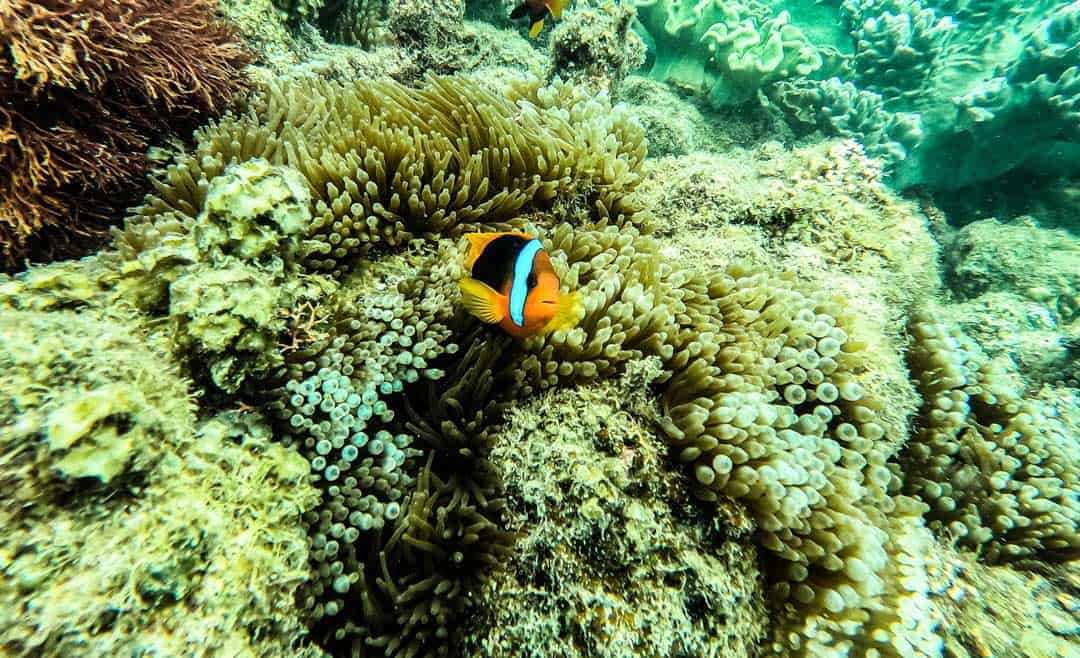 The waters around the Whitsundays are also home to a number of larger marine animals. Dolphin sightings are common, and you may be lucky enough to see these playful creatures swimming alongside you while on your tour boat.
Whales and dugongs (a type of sea cow) can also be seen in the waters around the Whitsundays during the winter months. Sea turtles are another popular attraction, and it is not uncommon to see these swimming among the reefs and shallow waters.
Crocodiles also inhabit these waters but are mainly found close to the mainland in tidal creeks.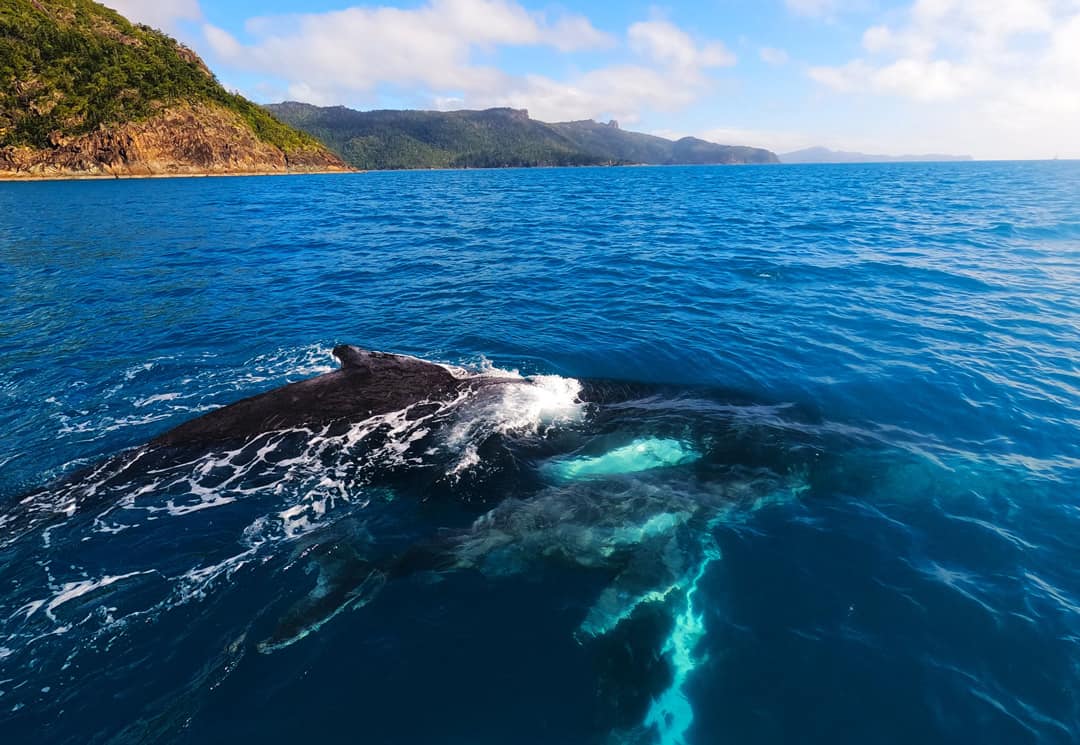 Snorkelling in the Whitsundays is an experience that is suitable for most ages and skill levels. There are a number of guided snorkelling tours available in the area, which are led by experienced instructors who can help you spot and learn about the local marine life. These tours often take you to some of the best snorkelling spots in the region, such as the fringing reefs and lagoons that surround the 74 Whitsunday Islands.
Snorkelling tours provide all the snorkelling equipment, including masks, and snorkels. (some include fins and wetsuits in the price). Operators that include a snorkel location on their Whitehaven Beach Tour include
ZigZag Whitsundays
Fury Whitsundays
Redcat Adventures
No matter what type of snorkelling experience you're looking for, the Whitsundays is sure to have something to offer. With its stunning coral reefs and abundant marine life, this region is a true paradise for snorkelers and nature enthusiasts. If you have any questions about snorkelling tours or Whitsundays Marine Life fill out the form below. 

Nath J
Hi, I'm Nath J, your go-to expert for everything Whitsundays Tourism. Since 2001, I've been immersed in this incredible destination, accumulating 22 years of industry experience. My journey has taken me from Operations Manager at Tallarook Sail and Dive to running my own businesses like Ripple Effect Online. I've given workshops on direct tourism bookings and even authored an ebook, Whitsunday Islands: A Journey through Paradise.
Why trust me? I hold certifications like "Whitsundays Tourism Hero" and "Respecting First Nations Cultural Protocols in Australia," both issued by the Queensland Tourism Industry Council. My work has garnered testimonials from tourism business around the region, praising my unique, genuine approach to tourism marketing.
Find me on Facebook and LinkedIn or drop me an email at info@nath-j.au.