Local Whitehaven Beach Wedding Information
© Official Local Whitsundays Website
Picture a romantic paradise: crystal blue waters, soft white sand, and the sun setting in perfect harmony with the horizon. Now imagine standing hand-in-hand with your beloved on that same beach, surrounded by family and friends as you exchange vows of love and commitment. That's what it feels like to tie the knot at Whitehaven Beach – one of Australia's most stunning beaches.
Whitehaven Beach offers an unforgettable wedding experience for couples who are looking for something special. From its secluded location to its breathtaking views, this is the ideal spot if you want to make sure your big day is truly unique and memorable.
Getting married here will give you access to some of Australia's best scenery – from palm trees swaying in the breeze to cobalt seas stretching out before you. If you're seeking an intimate yet spectacular celebration of your union, then a Whitehaven Beach Wedding could be just what you've been dreaming of!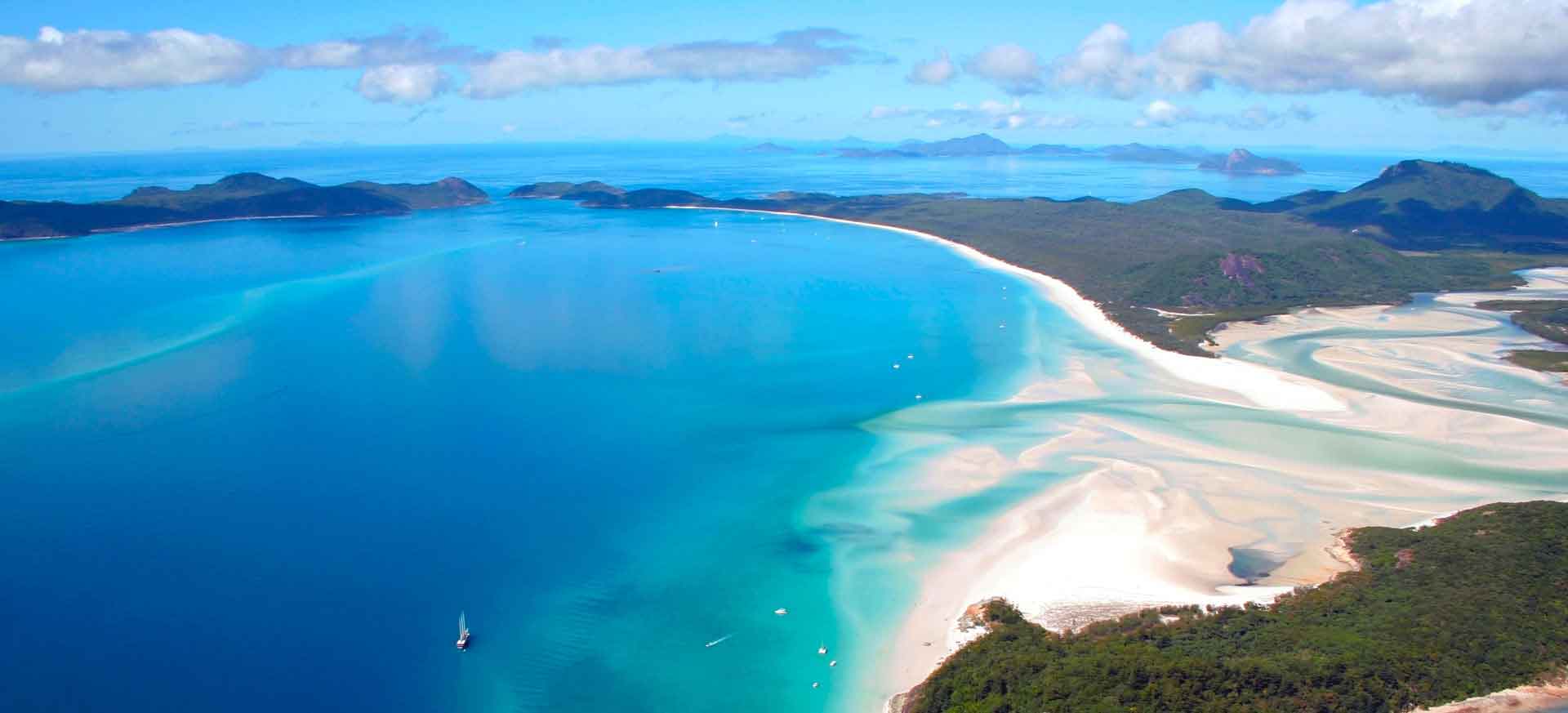 Whitehaven Beach is one of the best wedding venues in Australia. Its stunning white sand, crystal blue waters and lush tropical vegetation make it a perfect spot for couples to tie the knot. Local wedding planners are available to help you plan your dream beach ceremony at Whitehaven Beach. They offer complete wedding packages that include everything from catering to transportation. You can also find amazing local venues that will suit any budget or style. local wedding planners for a Whitehaven Beach Wedding include;
Divine Weddings Whitsundays (Website)
Hamilton Island Weddings (Website)
Plan My Wedding Whitsundays (Website)
These local professionals have years of expertise when it comes to creating memorable weddings on Whitehaven Beach – making them an ideal choice for brides and grooms looking for something truly special. Now let's move onto catering…
At Whitehaven Beach, your wedding catering is an experience that will remain with you and your guests forever. With a variety of delectable dishes to choose from, the catering services Whitehaven beach has to offer are sure to make your special day memorable.
From delicious seafood platters crafted with fresh local ingredients to mouthwatering finger food perfect for sharing amongst family and friends – our recommendation has got every detail covered when it comes to beach catering Whitehaven style. All meals can be tailored specifically to each individual event and dietary requirements. When it comes to catering in the Whitsundays there is one standout with 5 days reviews all day long, in fact if they had a restaurant it would be booked out a month in advance!
Aquava Botique Catering (Website)
We believe that good food opens up conversations and brings people together like nothing else can. As such, we strive to create exquisite fare that's not only scrumptious but also aesthetically pleasing – bringing joy and delight to everyone who takes part in this special occasion. With our commitment to excellence over videography, let's work together towards creating magical moments filled with unforgettable culinary experiences.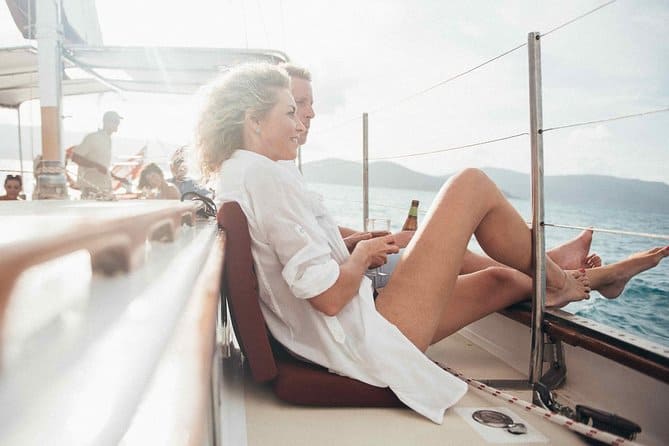 If you're planning a beach wedding, you'll want to make sure that your special day is captured in the best way possible. A Whitehaven Beach wedding videographer can help you ensure that every moment of your special day is recorded for posterity.
Finding the right person for the job is key: it's important to find someone who understands how to capture the perfect shots on this stunning beach. Your chosen videographer should have experience with weddings and be familiar with all the nuances associated with beach wedding videography. They should be able to provide unique angles and perspectives that will truly bring out the beauty of your Whitehaven Beach wedding.
For a wedding videographer in the Whitsundays, we recommend Jono Press the owner of Good Souls Media , Jono has been in the area a long time and is a wizard at beach weddings and story telling through the lense, check out his website below
Wedding Videographer – Good Souls Media (Website)
Don't forget about audio! The soundscape of a beach adds so much atmosphere – crashing waves, seagulls cawing overhead, gentle sea breezes rustling through trees – and capturing these elements in addition to visuals will create an even more magical film of your special day. With an experienced wedding videographer by your side, they'll be able to take full advantage of all these features while telling your story in beautiful cinematic motion picture form.
The next step? Deciding when it's best time of year for a Whitehaven Beach Wedding!
Best Time Of Year For A Whitehaven Beach Wedding
When it comes to planning a Whitehaven Beach wedding, timing is everything. The best time of year will depend on the climate and temperature during your special day. The cooler months tend to be more popular for weddings because they bring comfortable temperatures and less humidity – perfect conditions for an outdoor ceremony!
Whitehaven beach wedding season runs from April through October due to its generally mild weather with less humidity and tropical rain showers. August and September are the most popular months.
The great thing about Whitehaven Beach is that whatever time of year you choose, the scenery remains just as beautiful! It's no wonder couples flock here for their dream beach wedding – take advantage of this paradise and plan your special day around the better weather days! And don't forget: elopements are becoming increasingly popular as well; sometimes all you need is just the two of you in such a magical place!
Have you ever thought about eloping to a beach destination? Whitehaven Beach in the Whitsunday Islands, Australia might be just the place for your private elopement. With its pristine white sand and crystal clear waters, it's no wonder why couples are choosing this paradise as their top choice for an intimate ceremony.
Elopement packages at Whitehaven Beach are becoming more popular over the last 5 years.
And if you're worried about getting lost on your way down the aisle, don't worry! There are experienced elopement planners who specialize in designing unique ceremonies tailored specifically for each couple. Plus, they can provide guidance with regard to finding the best elopement photographer or videographer that suits your style and budget perfectly. You won't have to stress over any details; these professionals take care of everything so you can focus on what matters most: enjoying every second of your romantic union together.
For elopement packages around the islands and Whitehaven Beach contact the team at Weddings of the Whitsundays (elopement packages)
No matter which package you choose, you're guaranteed a beautiful experience that celebrates love in one of nature's most spectacular settings. From breathtaking views to lush greenery and picture-perfect sunsets, Whitehaven Beach has it all – making it truly unforgettable location for an elopement like no other!
Where is Whitehaven Beach located?
How do I get to Whitehaven Beach for a wedding
There are 5 ways to get to Whitehaven Beach for a wedding
Private Boat
Charter Boat (Bareboats)
Seaplane
Helicopter
For more information on the different tour boats, helicopters and seaplanes see our tour page
Are wedding flowers allowed on Whitehaven Beach?
Sorry no, fresh flowers are not allowed on Whitehaven Beach, most wedding planners have other options.

Nath J
Hi, I'm Nath J, your go-to expert for everything Whitsundays Tourism. Since 2001, I've been immersed in this incredible destination, accumulating 22 years of industry experience. My journey has taken me from Operations Manager at Tallarook Sail and Dive to running my own businesses like Ripple Effect Online. I've given workshops on direct tourism bookings and even authored an ebook, Whitsunday Islands: A Journey through Paradise.
Why trust me? I hold certifications like "Whitsundays Tourism Hero" and "Respecting First Nations Cultural Protocols in Australia," both issued by the Queensland Tourism Industry Council. My work has garnered testimonials from tourism business around the region, praising my unique, genuine approach to tourism marketing.
Find me on Facebook and LinkedIn or drop me an email at info@nath-j.au.