The best hiking trails near Whitehaven Beach
© Official Local Whitsundays Website
During the cooler months, I am always on the lookout for new and exciting trails to explore around the Whitsundays region. And when it comes to beautiful walking trails, it doesn't get much better than those on Whitsunday Island in Australia.
Why you ask? there is something about being on an island 30km from the mainland and enjoying your time with nature with minimal people around. ( most times I see no one on the trails) These walking tracks are perfect to complete while you are camping at Whitehaven Beach or have the day to spend on the beach.
3 Hiking Trails Near Whitehaven Beach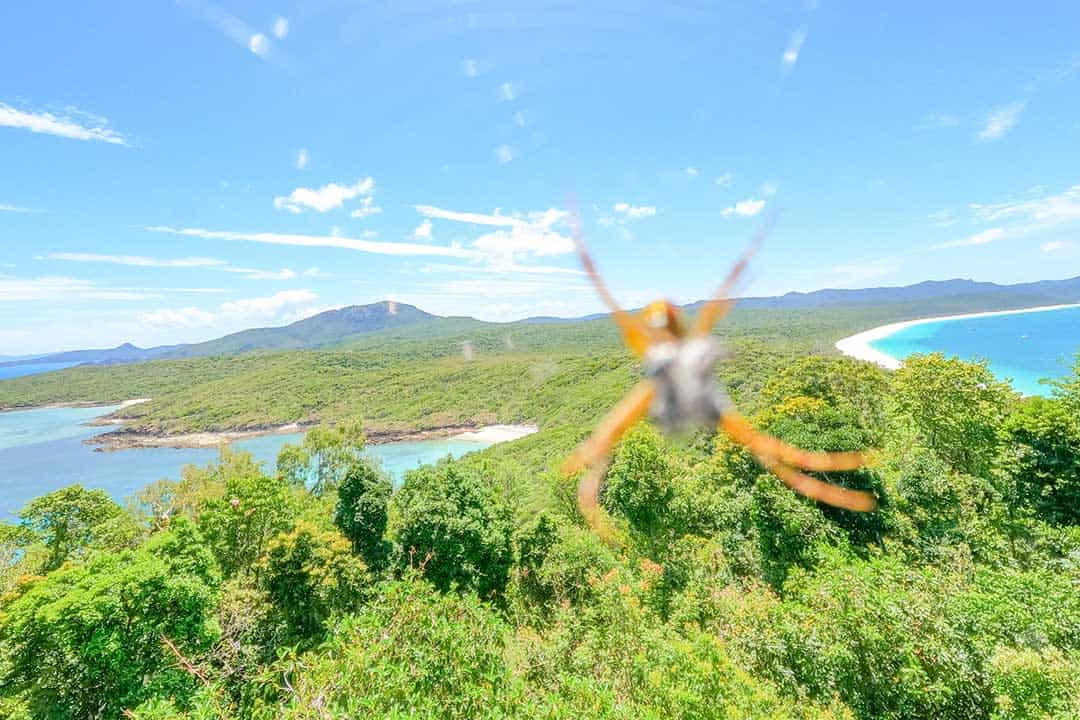 Located off Queensland's east coast, Whitsunday Island is a true tropical paradise. Its stunning beaches, including the famous Whitehaven Beach, has soft white sand and crystal clear turquoise waters. The island is also home to some of the best hiking trails near Whitehaven Beach in the region and 100% have the best views.
South Lookout Walk
One of my favourites is the South Lookout trail. This 900 metre (each way) walk takes you up to a beautiful lookout point, where you can enjoy panoramic views of Whitehaven Beach and over 1 dozen other islands. Starting at the Whitehaven Beach south end, the trail winds its way through Australian bush filled with colourful butterflies and interesting wildlife. the walk can be done by most people with a low-medium fitness level, the views from the top are worth it!
Hill Inlet Lookout Walk
Another must-do hike on Whitsunday Island is the Hill Inlet trail. This short and easy trail takes you to Hill Inlet lookout plaforms, a stunning inlet with sweeping views of the island's famous white sand beach. Starting at tongue bay, the trail follows a well-marked path through the island. Along the way, you may even spot some wildlife, such as birds, lizards, and snakes.
Chance Bay Walk
Nestled in a quiet bay, the Chance Bay camping area and walking track offer stunning views of Pentecost Island and the Lindeman Islands Group. The Chance Bay track, which is part of the Whitsunday Ngaro sea trail, leads to the famous Whitehaven Beach. Visitors can also snorkel in the calm waters of Chance Bay to see the diverse marine life, including sea turtles. The Whitsunday Islands National Park, which is part of the Great Barrier Reef World Heritage Area, is known for its natural beauty and diverse ecosystem. You can find a PDF download map here for the southern end of Whitsunday Island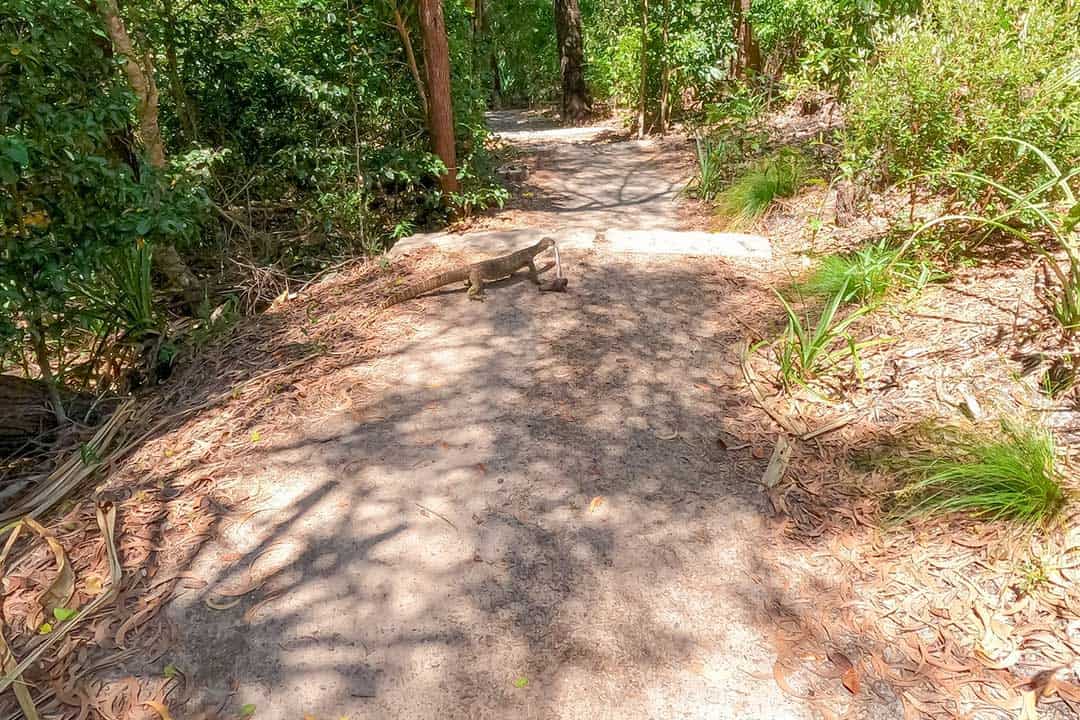 No matter which hiking trail near Whitehaven Beach you choose, you're sure to have an unforgettable hiking experience on Whitsunday Island. So grab your hiking boots read our what to bring camping on Whitehaven Beach Guide and hit the trail. Trust me, you won't regret it. The island's natural beauty is truly something to behold, and there's no better way to experience it than on foot. Happy hiking!

Nath J
Hi, I'm Nath J, your go-to expert for everything Whitsundays Tourism. Since 2001, I've been immersed in this incredible destination, accumulating 22 years of industry experience. My journey has taken me from Operations Manager at Tallarook Sail and Dive to running my own businesses like Ripple Effect Online. I've given workshops on direct tourism bookings and even authored an ebook, Whitsunday Islands: A Journey through Paradise.
Why trust me? I hold certifications like "Whitsundays Tourism Hero" and "Respecting First Nations Cultural Protocols in Australia," both issued by the Queensland Tourism Industry Council. My work has garnered testimonials from tourism business around the region, praising my unique, genuine approach to tourism marketing.
Find me on Facebook and LinkedIn or drop me an email at info@nath-j.au.