How to plan the perfect Whitehaven Beach vacation
© Official Local Whitsundays Website
Whitehaven Beach is a beautiful and serene destination located on Whitsunday Island in Queensland, Australia. With crystal clear waters and white sand, it's the perfect spot to relax and unwind. If you're planning a trip to Whitehaven Beach, here are five things to consider.
Tips For Planning A Whitehaven Beach Vacation
1. Accommodation
The only accommodation at Whitehaven Beach is camping, but there are a variety of accommodation options in the Whitsundays region. The top places to stay are
Airlie Beach,
Hamilton Island
Daydream Island
Hayman Island
Palm Bay Resort on Long Island,
The type of stays includes hotels, motels, resorts, apartments and vacation rentals. Firstly decide on the type of accommodation that best fits your budget and needs, then make sure you read and research point 2 below, as not all boats run to Whitehaven Beach from the Island Resorts or mainland.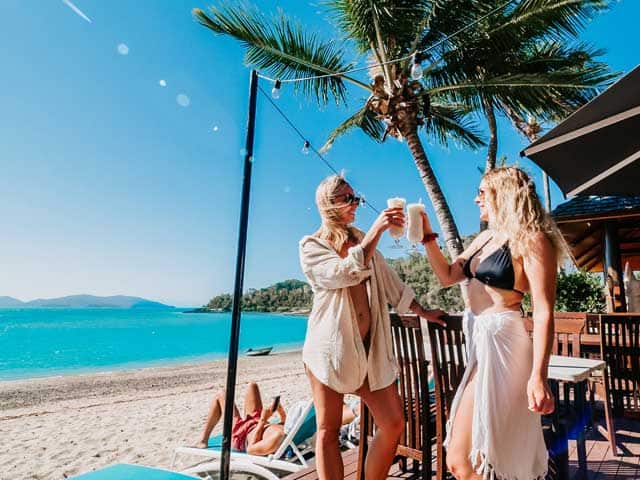 2. Transportation
Whitehaven Beach is only accessible by boat, helicopter or seaplane, so you'll need to plan your transportation to and from the island.
There are many companies that offer Whitehaven Beach Tours and ferries, but only certain ones leave from each island resort or mainland (Airlie Beach and Shute Harbour) here is a quick guide to which tours depart from each location.
Tours and Ferries that depart Airlie Beach to Whitehaven Beach
ZigZag Whitsundays
Cruise Whitsundays
Redcat Adventures
Whitehaven Xpress
Tours and Ferries that depart Hamilton Island to Whitehaven Beach
Cruise Whitsundays
Hamilton Island Water Sports
Tours and Ferries that depart Daydream Island to Whitehaven Beach

ZigZag Whitsundays
Cruise Whitsundays
For tours that depart from Hayman Island and Palm Bay Resort please call the island resort and speak to reception.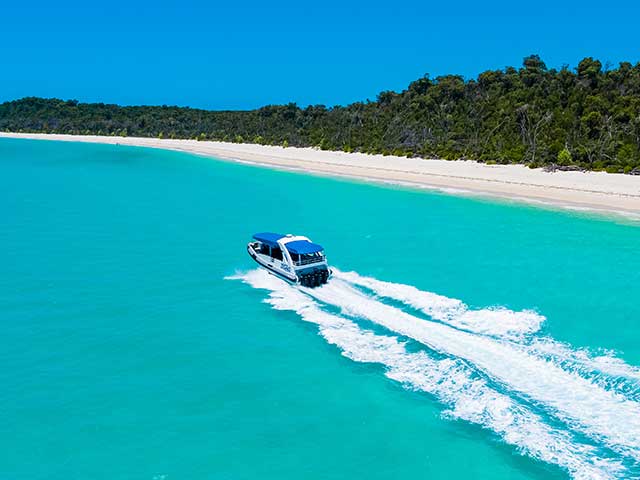 3. Reservations
Depending on the time of year you're visiting, it may be necessary to make reservations for accommodation, transportation, and activities in advance.
This is especially relevant during school holidays. For the dates of the Queensland, school holiday periods click here.
During the busy periods most tours and activities book out 3 to 5 days in advance, don't miss out and book early as most companies have a 24 hour Cancellation policy. This will ensure that you have everything you need for a stress-free vacation.
4. Beach essentials
To prepare for your Whitehaven Beach vacation pack your swimsuits, sunscreen, beach towels and hat to make the most of your time at the Beach. Also, dont forget to take water and snacks as there are no shops. If you're planning on swimming, don't forget to bring your stinger suit to protect you from jellyfish (in season from November to April)
5. Other activities
While relaxing on the beach is a key part of the Whitehaven Beach experience, there are also other activities to consider, such as walking to the lookouts, swimming, or strolling along the beach. Research what options are available on our trip and plan accordingly.
Overall, Whitehaven Beach is a stunning destination that offers something for everyone. With a little planning, you can have the perfect beach vacation.
If you have any questions about my  "How to plan the perfect Whitehaven Beach vacation" guide, or the Whitsundays and Airlie Beach, feel free to contact me on the below form (please note it may take me 24 hours to respond as I may be taking guests to the islands)

Nath J
Hi, my name is Nath J.
I have lived and worked in Airlie Beach and Whitsundays since 2001. Over these 21 years, I spent 20 of them in the local tourism industry, Including owning a travel store, working on overnight and day boats, plus sales and marketing for local businesses. The content on this page is taken from my knowledge of the tourism industry and hopefully provides you with the facts about Airlie Beach and the Whitsundays you were looking for.