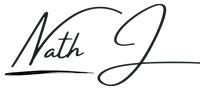 Airlie Beach Markets offers an extraordinary shopping experience with many stalls and items to select from. You can find jewellery, clothes, homemade baked goods, craft products, essential oils, hats, souvenirs and more.
Kids can have fun with camel and train rides, and adults can buy souvenirs or freshly baked goods.
The markets also open on random days when cruise ships come to town, allowing cruise-goers to explore Airlie Beach and purchase local souvenirs.
Markets Location
Location and Parking
The Airlie Beach Markets are situated on the foreshore close to the Airlie Beach Hotel, and accessible car parking is available.
At the market, you'll find a variety of stalls selling jewellery, clothing, homemade baked goods, craft items, essential oils, hats, souvenirs, candles, soaps and coffee.
It is best to get there early as the town tends to get busy on Saturdays, so you can make sure you find a free car park. Grab a coffee and explore the bustling market.
If the free car park is full, there are other parking options.
Enjoy all the activities on offer and purchase locally-made souvenirs and freshly baked treats.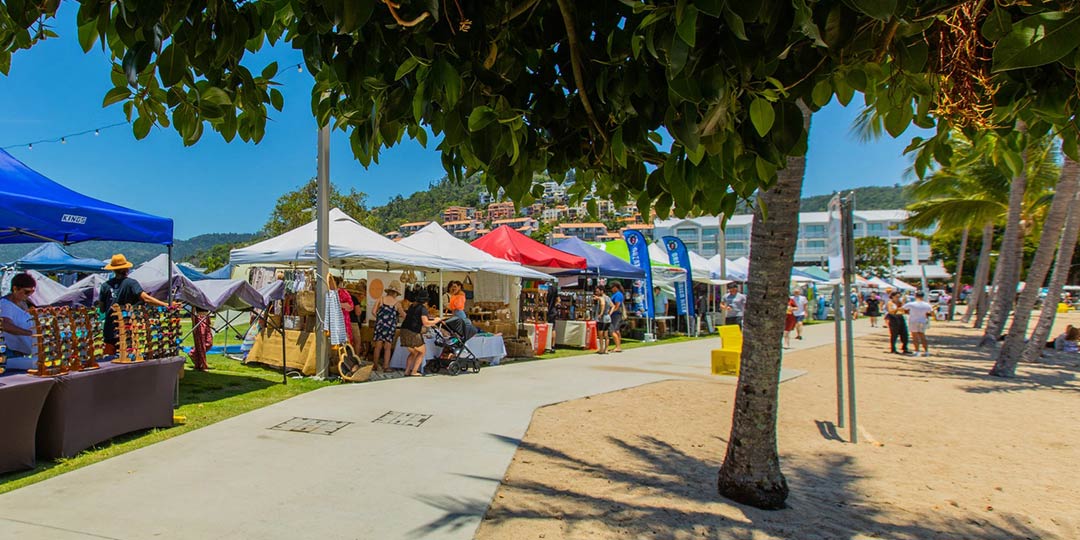 Stalls and Offerings
The Airlie Beach Markets offer a range of items for sale, such as jewellery, clothes, homemade baked goods, crafts, essential oils, hats, souvenirs, candles, soaps, and coffee. It's a great spot to get your hands on handmade crafts and products.
You can also join in the family-friendly activities, like camel and train rides. There's a lively atmosphere, and the markets have a wide selection of locally-made souvenirs, freshly baked goods, and unique items – it's a great way to experience the local culture.
Airlie Beach Markets for Cruise Ships
When cruise ships are in town, passengers can visit Airlie Beach Markets. This is a great way to explore the area and its offerings. Visitors can find many unique stalls, such as those selling souvenirs, homemade baked goods, craft items, essential oils, hats, candles, soaps, and coffee.
It's the perfect place to pick up locally made souvenirs and try freshly cooked treats. Be sure to check the Airlie Beach Cruise Ship Schedule 2023 and 2024 to determine when the markets are open. Cruise ship passengers can take advantage of this convenient stop and buy items to take home as souvenirs or soak up the vibrant atmosphere.
For updates on the Airlie Beach Markets see their Facebook page
 FAQ For The Airlie Beach Markets
What Are the Opening and Closing Times of the Airlie Beach Markets?
The Airlie Beach Markets start at 8am and finish at 1pm on Saturdays. Reports suggest there is an ever-growing interest in buying local produce, making the markets a wonderful place to find homemade and handmade goods. There is something for everyone, making the markets an ideal Saturday morning activity.
How Often Do the Cruise Ships Arrive in Airlie Beach?
Cruise ships arrive in Airlie Beach on a regular basis throughout the year. The Airlie Beach Cruise Ship Schedule 2023 and 2024 provides information on the frequency of these arrivals. When the markets will be open on any given day can be found by consulting the schedule. 
Are There Food Vendors at the Markets?
Yes, the Airlie Beach Markets provide plenty of delicious food for visitors to explore. There are stalls with cooked meats and vegetables, different types of ethnic dishes, drinks, snacks, and desserts available. A great way to sample the local flavour!

Nath J
Hi, I'm Nath J, your go-to expert for everything Whitsundays Tourism. Since 2001, I've been immersed in this incredible destination, accumulating 22 years of industry experience. My journey has taken me from Operations Manager at Tallarook Sail and Dive to running my own businesses like Ripple Effect Online. I've given workshops on direct tourism bookings and even authored an ebook, Whitsunday Islands: A Journey through Paradise.
Why trust me? I hold certifications like "Whitsundays Tourism Hero" and "Respecting First Nations Cultural Protocols in Australia," both issued by the Queensland Tourism Industry Council. My work has garnered testimonials from tourism business around the region, praising my unique, genuine approach to tourism marketing.
Find me on Facebook and LinkedIn or drop me an email at info@nath-j.au.